It's wrong to play favorites.
You know you have one.
There are children foods you like more than others, and the same goes for workouts.  Try as I might to love leg day, my heart lies with Chest and Bicep day.
After last week's Work It Out FAQ post, I received a lot of questions about what a typical week of workouts looks like for me.  I thought it would be an easy post to throw together until I realized I'd actually neglected my favorite Day!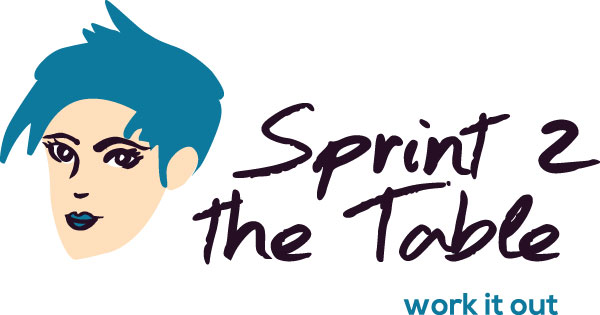 A typical week of workouts will come, but today's Work It Out couldn't be delayed – its high time I post my favorite workout.
And you all have to try it as a personal favor to me because I'm not allowed to do chest yet.
__________________________________________________________________________________
Working out Chest and Biceps on the same day may seem odd to some of you.  The more traditional school of thought is to do Bis/Tris and Chest/Back.  I used to subscribe to that theory too.
The idea behind doing Chest/Bis together and Back/Tris together is that you use your Biceps as a secondary muscle for Back day, and Triceps as secondary on Chest day.  By splitting them up, you are about to get more out of each muscle group.  For example, if you do Chest with Tris, you will be fatigued before you should be on your Tri exercises because you used them while doing bench presses first.
People will argue any number of ways is "right."  Bottom line: Don't be afraid to experiment and figure out what YOU like best.
On to the fun part!  This is my favorite workout of all time.  I hope you like it too!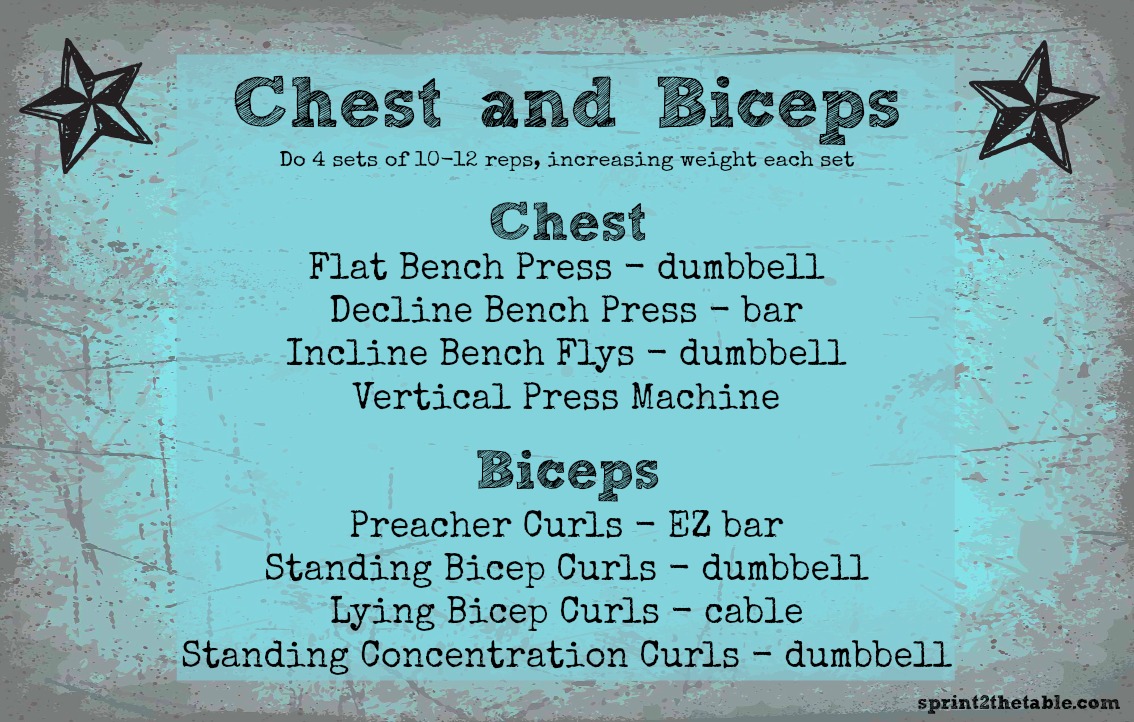 Click the names for explanations:
***
Check out my free Macro Calculator, which helps time your meals to get the most out of your workouts!
What is your favorite workout?
Which muscle groups do you like to work together?