Paleo Zucchini Hummus is a delicious low-carb alternative to chickpea hummus.  It has a similar texture, but with fewer calories.  Enjoy as a light veggie dip or salad dressing!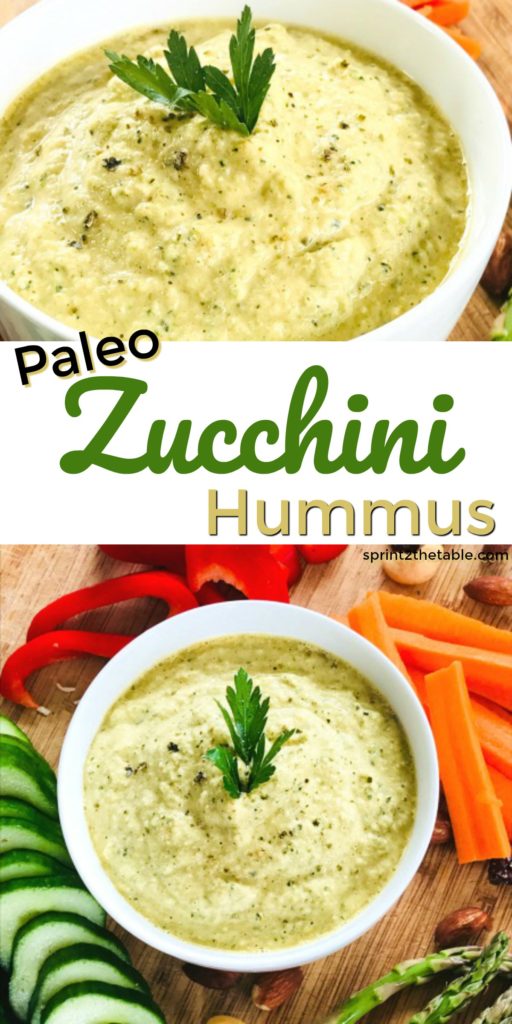 Paleo Zucchini Hummus is not a new concept.  It's been around since… well, since Paleo became a thing.  No, I'm not going paleo on you guys.  However, I have been focusing a ton on my diet and macros lately.  This lower carb dip has been a lifesaver!
The other benefit of this bean-free dip is that it's lighter and easier to digest.  It's a great option for those who are prone to gassiness and bloating from beans.  Which is why Vegas appreciates it. 😉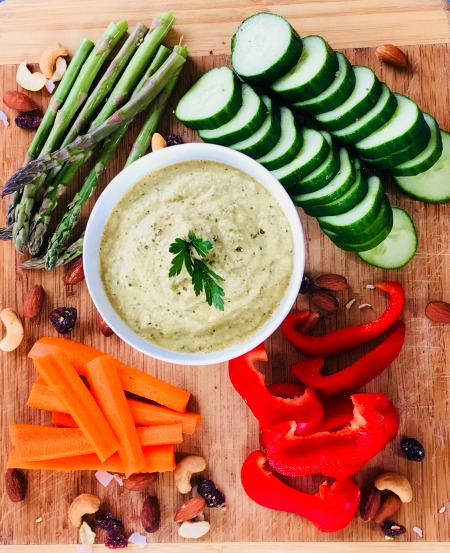 If you've ever made your own hummus, you know that it's traditionally made with chickpeas.  Those chickpeas are what thickens hummus and give it that signature texture.  Paleo Zucchini Hummus uses fresh zucchini as the base, so it's important to get the balance of zucchini and tahini right to achieve the right texture.
To get the right consistency, you'll want to use a good food processor or high-speed blender.  I used my Vitamix which worked like a charm.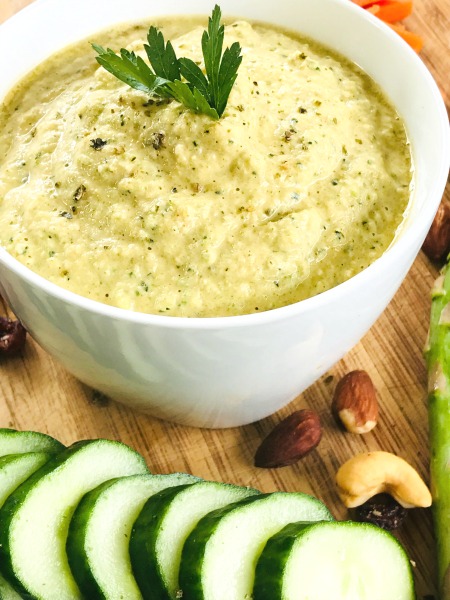 One other healthy hack I used was to include hemp hearts.  They contain all nine essential amino acids, making them an awesome vegan source of protein.  They're also rich in two essential fatty acids, linoleic acid (omega-6) and alpha-linolenic acid (omega-3), which can help fight depression, promote cardiovascular health, and are anti-inflammatory agents.
Admittedly, I was skeptical when I first heard about bean-free zucchini hummus because I love "regular" hummus.  I was actually surprised by how delicious and hummus-like this dip turned out!  It's perfect for dipping veggies, crackers, or grilled chicken kabobs.  I've also really been loving it thinned out a bit for use as a salad dressing!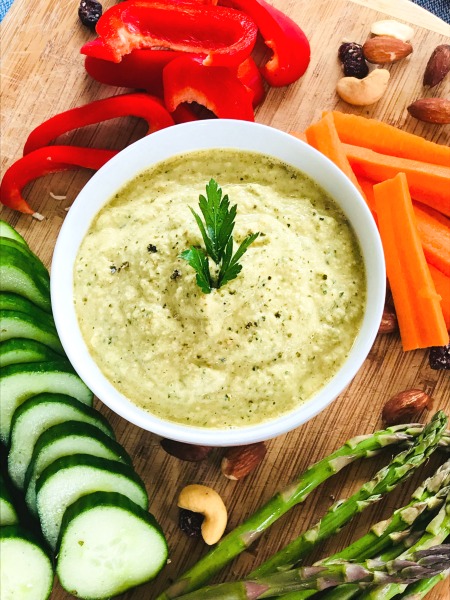 ---
Paleo Zucchini Hummus
Prep Time: 10 mins
Keywords: blender raw appetizer snack gluten-free low-carb low-sodium nut-free vegan vegetarian hemp seeds tahini zucchini
Ingredients (10 servings)
1 large zucchini, roughly chipped
6 garlic cloves
1/4 C freshly squeezed lemon juice
3/4 C hemp hearts
2 T tahini
1 tsp smoked paprika
1 tsp cumin
1/4 tsp cayenne
1/8 tsp salt
Instructions
Blend all ingredients in a food processor until smooth.
Serve with your favorite veggies and chips.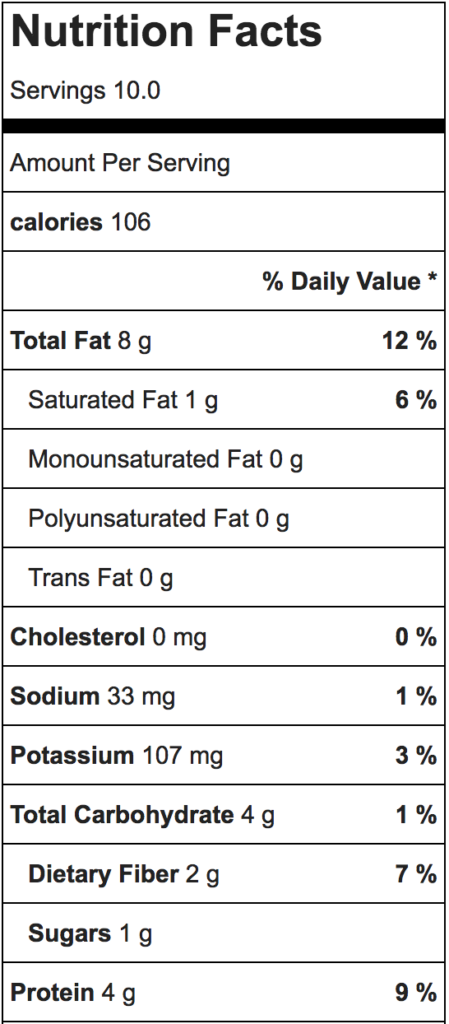 Linking up with Deborah and Sarah for Meatless Monday, and with The Recipe Redux for this week's Naturally Colored Holiday Trimmings!

***
It's football season.  I'm pretty much down with any kind of dip, paleo or no.
Did you know zucchini is a fruit?  I did not!
Have you ever made zucchini hummus?