I make a lot of strange stuff.
Relatively speaking – I think it's totally normal! 🙂
I must confess that there ARE certain things that intimidate me.  Heather's Meatless Monday A-Z ingredient this week one of them.  Yeast.  I am inexplicably intimidated by the thought of using yeast to make bread.  Bread seems so complex to me!  It's only a few ingredients, I know.
For this week's recipe I decided to be sneaky with the ingredient and use beer.  Beer has yeast.  It counts, right?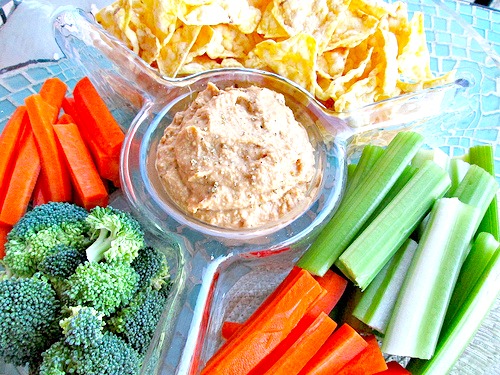 This was actually created for another reason: I had an Oscar party!  I wanted to have food in the theme of the movies this year, and this killed two bird with one stone.  Hummus for the Middle Eastern-set Argo and Zero Dark 30, and beer for the tailgate theme of Silver Linings playbook!
What resulted was a funky hummus, with the nutty tahini and cumin flavors we all love, combined with hoppy, brown sweetness from the beer.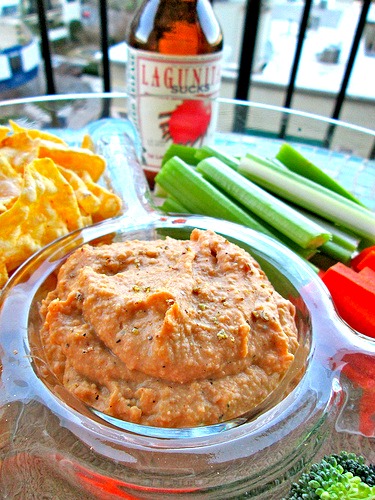 The beer I used is a limited release.  Laguanitas came out with a seasonal beer – Brown Shugga' – a few years ago and apparently it was SO good that when they didn't bring it back the following year due to capacity issues people were outraged.  Laguinatas Sucks is their apology.
It's awesome.  It says brown shugga,' but it has notes of citrus and pine that make for a really interesting marriage of flavors with the more tadtiional lemon and tahini in the hummus.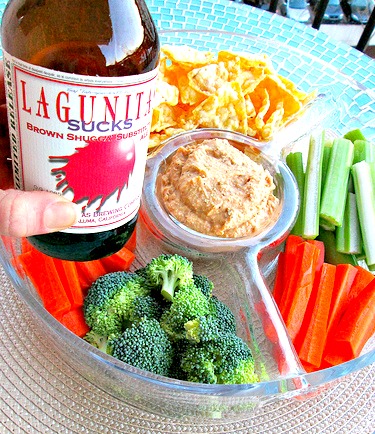 ---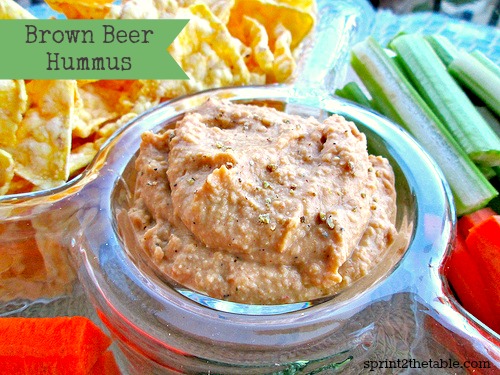 Brown Beer Hummus
1 can no salt added chickpeas

Juice of 1/2 lemon
2 cloves garlic
2 T fresh rosemary
1 T tahini
1/2 tsp cumin
1/2 tsp paprika
1/2 tsp black pepper
1/4 tsp coriander
1/3 C beer (I used Lagunitas Sucks, a hoppy beer)
Add all ingredients to a food processor and process until smooth.  Add additional beer for a thinner dip.
Serve with chips and veggies.
Makes 1 1/4 cups.
***
I wish they wouldn't do these shows on Sunday nights.  I'm SO tired… but how awesome was the Les Mis performance?!
Did you watch the Oscars?  What was your favorite performance?
What are your thoughts on yeast?  Does bread intimidate you?