I'm exhausted.
After a killer leg day (more on that Monday), I'm too pooped to poop.  Good thing since I'm so sore I can't lower myself to the toilet.
So today is a random post.  I hope you don't mind. #sorryimnotsorry <— new favorite has tag.
1. Inspiration
I find this especially appropriate after the afore-mentioned leg day.  It's contains some language (as my mother would say), but I think it's appropriately used. #sorryimnotsorry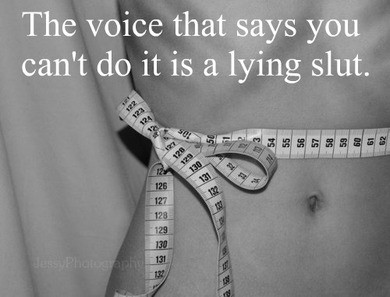 2. Things I Should Care About More At The Gym
I really loved this post from Sarah.  Flashing people accidentally?  I'm probably guilty.  #sorryimnotsorry
The Someecard pic she included was especially awesome… because I'm a klutz and have the shin bruises and oven scars to prove it.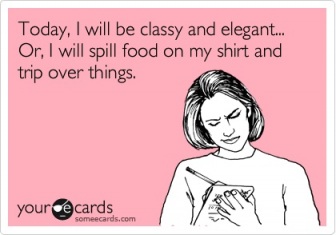 3. Smoothie Demo
I'm doing my first "food" demo this weekend!  My trainer and his wife asked me to do a smoothie demo at their gym to show people how quick and easy it is to get a good protein punch.
There will be 4 blender recipes, including my Carrot Cake Protein Shake… and a new smoothies that I'll post on Monday.  Confession: I'm nervous. #sorryimnotsorry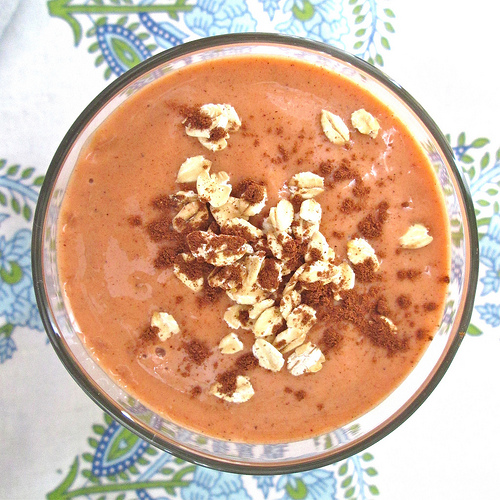 4. Jamaican Tofu Chowder with Collards
This vegan chowder recipe from Janet has been on my Soup Pinterest board for ever and I really want to try it now that it's getting cooler.
Or Allie could just make it since she has too many collards and bring me some when she visits in a couple of weeks. *Yes, I'm that lazy right now. #sorryimnotsorry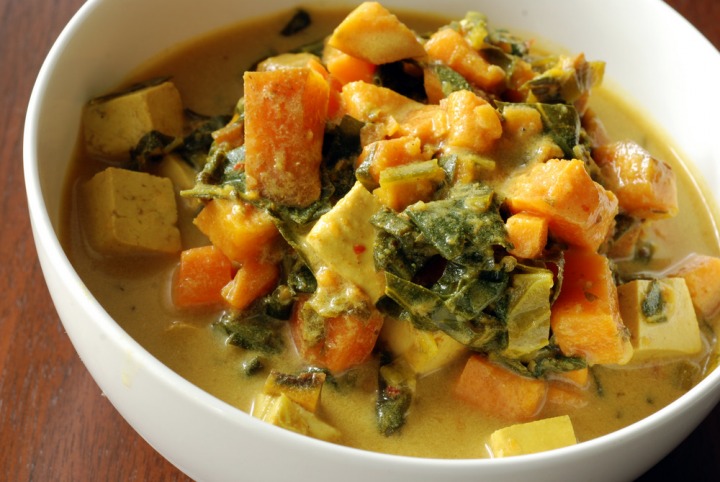 5. Pumpkin S'Mores Cake
Does this really need an introduction?  I'm making this Pumpkin S'Mores Cake from Stephanie after my competition.  It could trump last winter's Sweet Potato and Toasted Marshmallow Cake.
And I might eat the whole thing. #sorryimnotsorry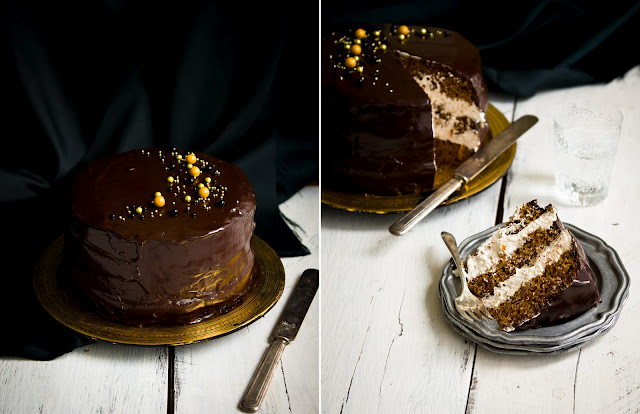 ***
One more (did I take it too far?).  I'm ravenous today.  Leg day is an appetite booster.  #sorryimnotsorry
What is your #sorryimnotsorry today?
What's your favorite recently pinned/bookmarked recipe or inspiration?