Are you loving rosé wine as much as I am?  Sea Scallops in Tarragon Rosé Wine Sauce with Pasta is a light summer dish that takes just 20 minutes to make.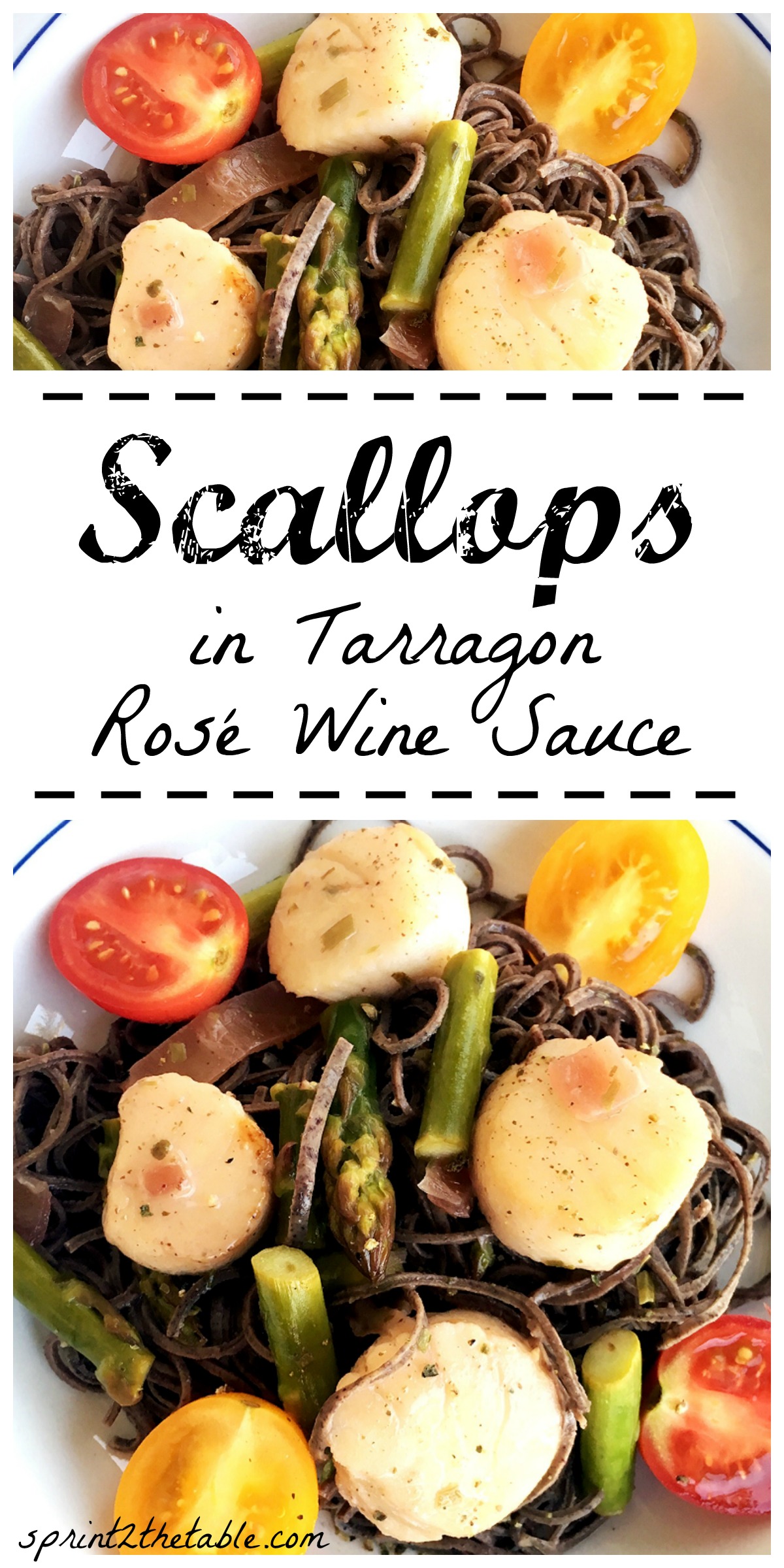 Do you ever have leftover wine?  Yeah, me either.
In the rare event that you do have a little bit of wine left behind, I suggest you cook with it.  Specifically, sauté scallops in it.  Don't be scared – this dish only sounds fancy.  In reality, the dish came together quickly and with ingredients we had on hand.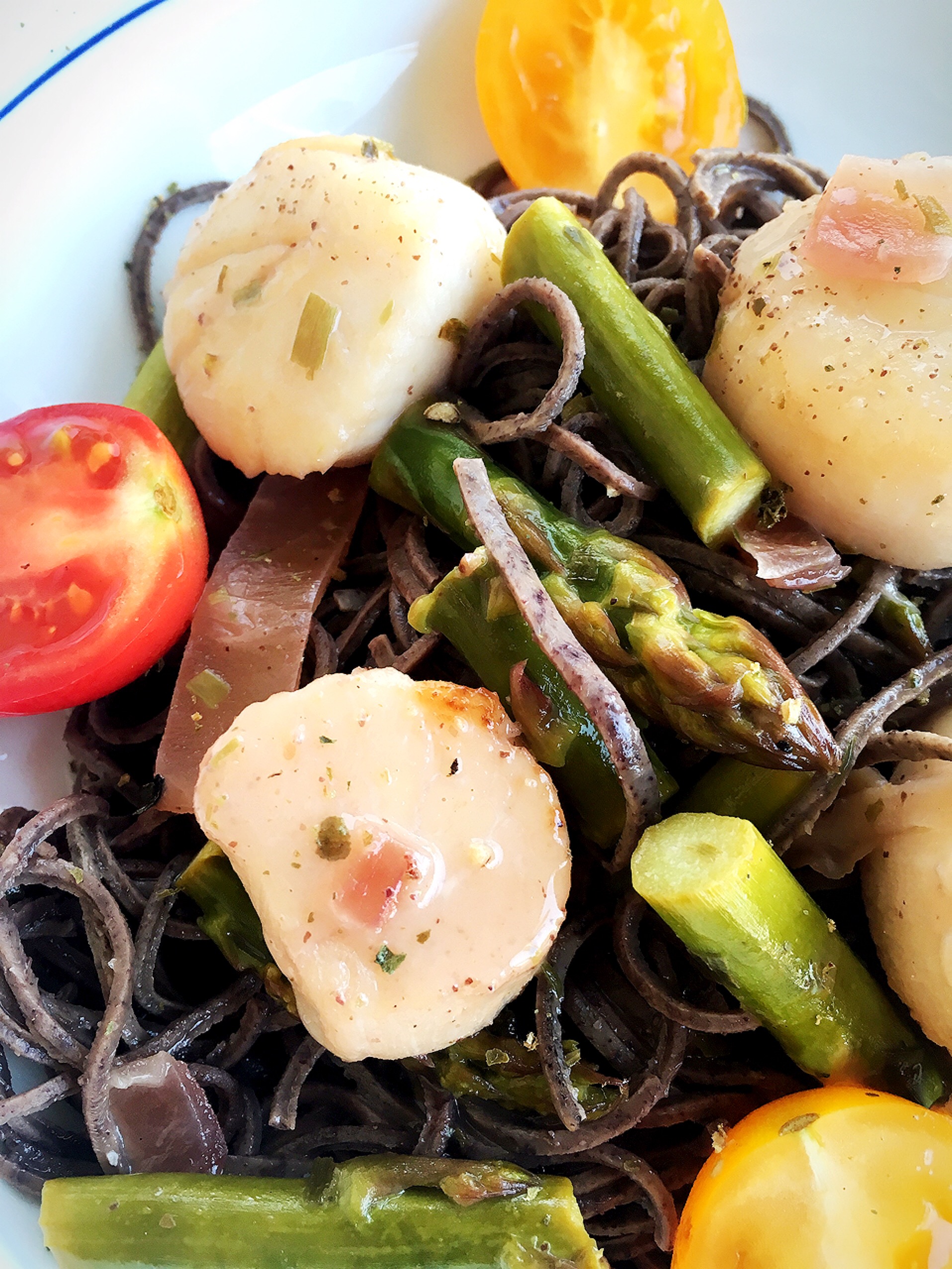 I had a rare half bottle of wine leftover thanks to my baby sister.  She left some rosé in the fridge when she came to visit.
She also left her sanity, because two weeks later she drove across the country and is living with us.  But I have no room to talk… Vegas and I did the same thing, only we took a whole month to move.
Back to the food though.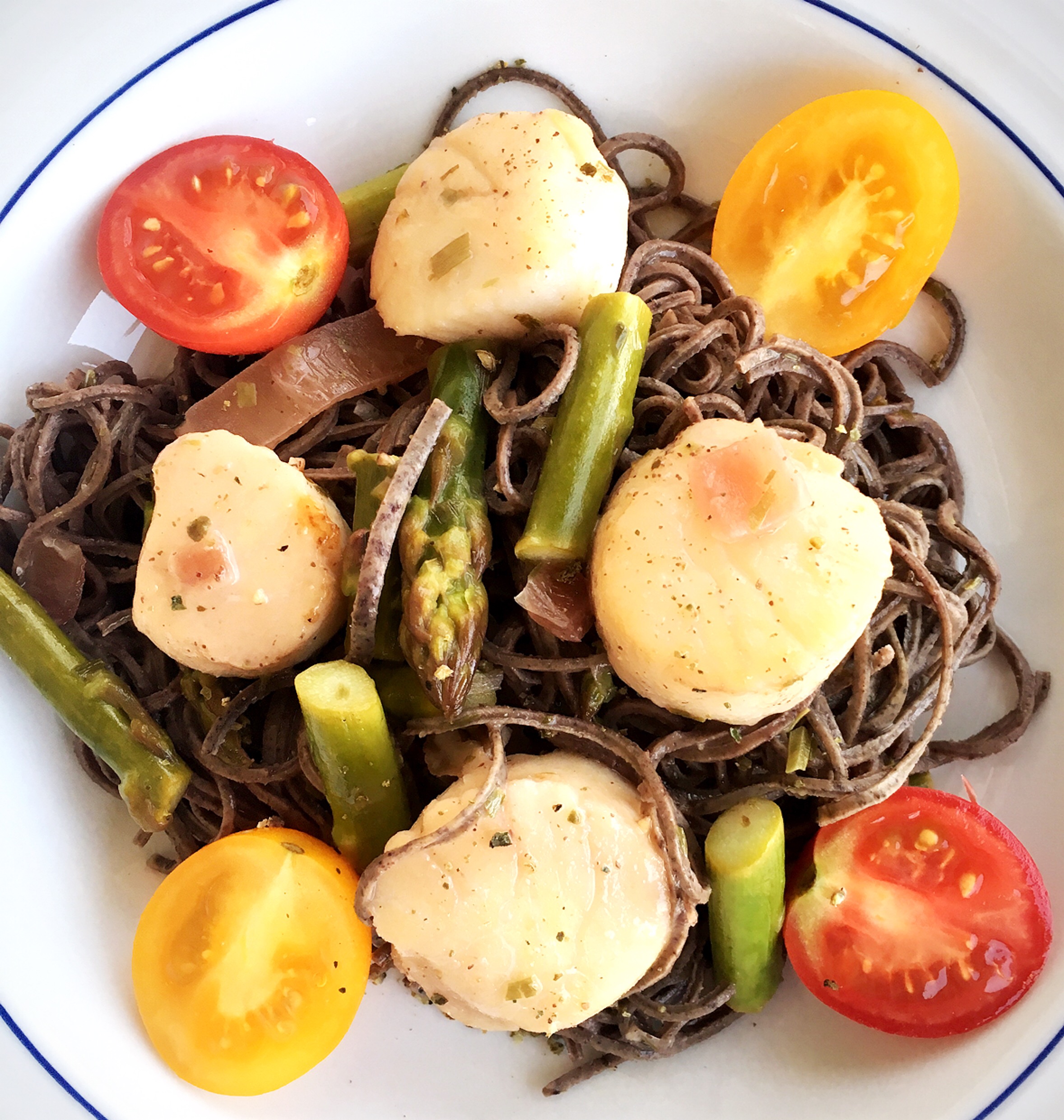 Once again, my favorite Sizzlefish scallops made an appearance.  I'm not kidding when I say this stuff is a lifesaver.  Individually portioned, flash frozen for fresh taste, quick to thaw… it's a dream for spur-of-the-moment diners like us!
Another current love is the gluten-free back bean pasta I used as the base of this dish.  You can use your favorite starch, but black bean pasta is lower-carb and packs extra protein… something this volume-eating protein whore loves.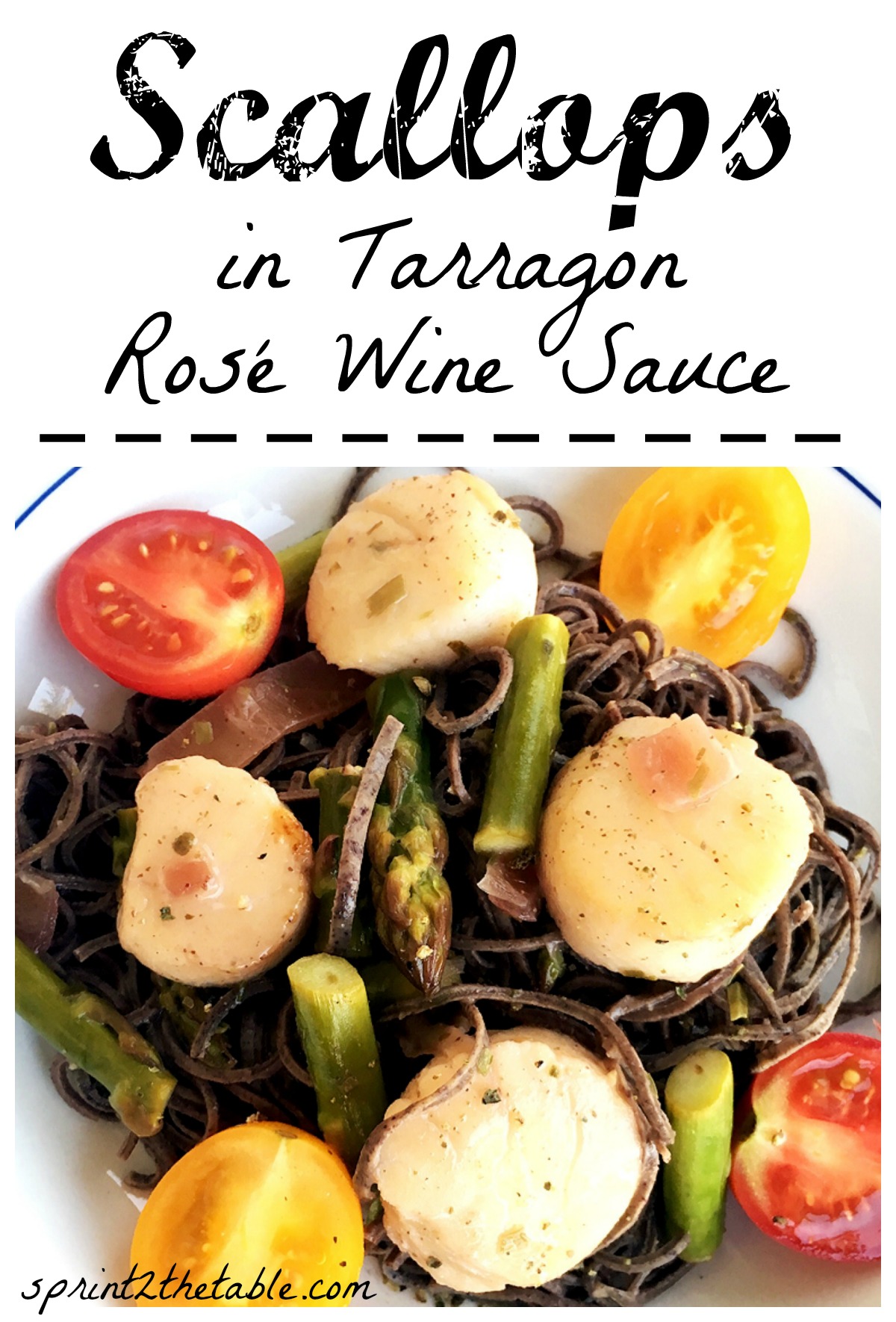 This is a great summer dish.  It's SO hot right now that I hate to turn on the oven.  In less than 20 minutes on the stovetop and this was on the table!  Plus, it gave us an excuse to open another bottle of rosé (as if we needed an excuse).
---
Sea Scallops in Tarragon Rosé Wine Sauce
2SERVINGS
adjust servings
Are you loving rosé wine as much as I am? Try it in this scallop dish with black bean pasta!
Ingredients
1T

garlic-infused coconut oil, divided

8

oz sea scallops

1

C dry rosé wine

1/4

C shallot, diced

1T

fresh lemon juice

1T

dried tarragon

1/2

asparagus, chopped (~8 stalks)

Freshly ground pepper
Instructions
Heat 1/2 the coconut oil in heavy skillet over high heat.
When oil begins to smoke, add scallops. Sear each side for ~1 min, until each side is golden brown. Lower heat to medium. Add 1/4 cup of wine and shallots. Simmer for 2 minutes, then remove scallops from pan.
Add remaining 3/4 cup wine, 1/2 tablespoon oil, lemon juice, and tarragon. Bring to a boil and reduce by half (~5 mins).
Meanwhile, cook pasta according to package instructions.
Stir in asparagus and season with pepper. Add scallops and cooked pasta to the pan; toss gently to coat.
Plate scallops and pasta, pouring remaining sauce over the top.
*You can use regular coconut oil or grape seed oil. Don't use olive oil, as the smoke point is too low.
**Use your favorite pasta, or even zoodles!
***
I'm so excited to have my baby sister here!  Even if she already drank my bubbly…
Do you ever have leftover wine?
What's the most impulsive thing you've ever done?