Smokey booze is fun.
Ok, all booze is fun.
My friend Karen was nice enough to invite me to a little Mexican-themed dinner party last week.  I think there was a basketball game on too… but that's of little interest to me.  Is it football season yet?!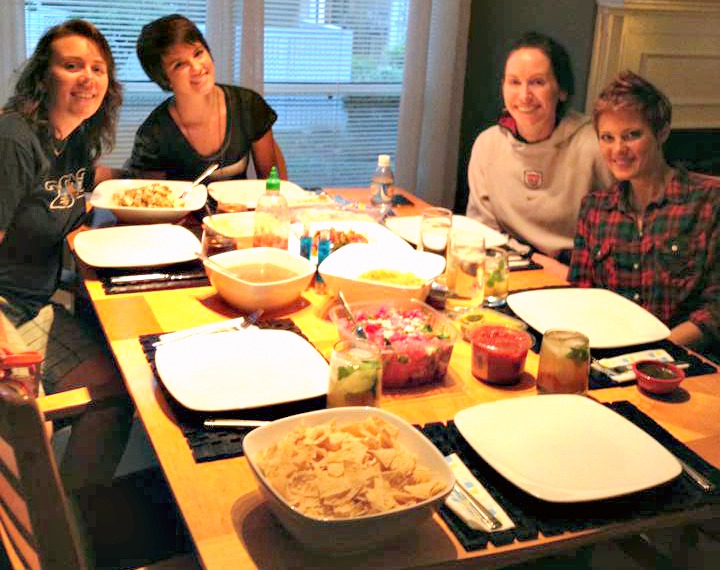 Mom taught me never to show up empty-handed, so I brought one of my favorite summer salads – Watermelon Cotija.  With its salty cheese, sweet melon, and a little bite from onion and jalapeno, I think it qualifies as #strangebutgood.
BUT being creative in the kitchen doesn't have to stop with food.  You need libations to go with it!  Margaritas are the natural pairing with Mexican… that's a little too normal for me.
What I came up with is a sort of pineapple margarita, but rather than tequila, I used its smokier cousin Mezcal.  Like tequila, mezcal is made from agave.  It differs in that for mezcal the agave is usually roasted in rock-lined pits, which give it a fantastic smokiness.  I like to say that it's Mexico's version of scotch.
In this mezcalita, the flavor is balanced with sweet grilled pineapple and a lightly sweetened limeade.  I like a boozier drink, but if you like yours on the sweeter side you can add agave or even some orange juice. You can also just use tequila if you don't like smoke. 🙂
We did eat something other than the salad and the drink!  Karen grilled chicken, peppers, and onions in a fantastic homemade cilantro sauce.  It was delicious with her sides of Mexican rice, beans, guacamole, salsa, corn tortillas, and cheese.
You never leave Karen's house hungry.  And that, my friends, is marvelous.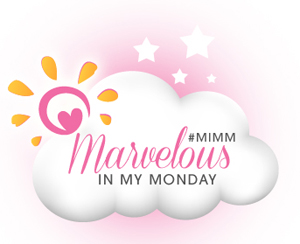 Check out Katie's link up to see what else is marvelous on this Monday!
---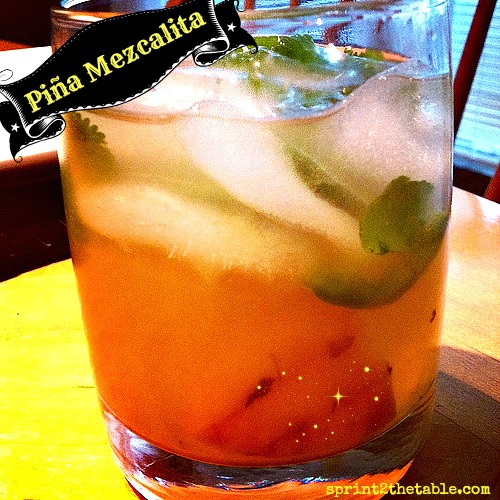 Piña Mezcalita
1 pineapple, peeled, cored, and cut into 1″ slices
1 jalapeño, sliced
¼ cup cilantro leaves
2 C mezcal
15 oz limeade (I used

Odwalla

)
1/2 C lime juice
Optional: agave syrup or other sweetener
First, grill the pineapple.  Heat a nonstick grill pan over high heat, or heat an outdoor charcoal or gas grill to high. Place the pineapple slices flat on the grill, and cook, flipping once, until charred on both sides (~4 mins). Remove from pan and let cool completely.
Place the grilled pineapple, jalapeño, and cilantro in a pitcher.  Using a muddler or wooden spoon, crush fruit and herbs until broken down.
Fill with ice, and then add mezcal, lime juices, and syrup (if using).  Stir well and pour into glasses filled with ice, to serve.
***
I know that' first shot isn't the breast best pic… did you catch the one I posted on Facebook this weekend?
Did your parents teach you to never show up as a guest empty-handed?
Have you ever had mezcal?  What is your favorite Mexican food or drink?