Running and I are conflicted.
I ran pretty fast for awhile.  (Hence the "sprint" in my name.)
Often time with running comes injuries.  I had a PCL that was stretched thin and the only way I was going to run more than a mile or two again was to have surgery or build my quads.  I chose quads and started doing figure competitions.  I mean… go big or go home, right?
It worked.  I got to the point where I could run 6 or 7 miles pain-free!  Then I sprained my ankle – BAD.  Two years later, it was still bothering me to the point where I could only run a quarter of a mile at a time.   Turns out… that sprain was actually torn ligaments in my ankle!  Doh.
PRP Therapy fixed that perfectly and I was back on my feet in no time!  Juuuuust long enough to tear my ACL playing softball.  Doh again.
We tried PRP again.  That didn't work.  I've been rehabbing it on my own and being conscious of avoiding fast lateral movements (that's when it feels like jello).  It's been going well and – except for one torn hamstring – I've been running pretty well!
The funny thing about running is that the more your ability is restricted, the more you want to run.  When I can run and feel like I "have to" do it for cardio, I dread it.
All of this to say I was thankful to be able to do the run I did yesterday morning.  I stopped to take these pictures along the way and appreciate the view.  It was refreshing and mind-clearing to run free in the cool air and watch the sunrise.
---
Now for the food.  I've been fighting a cold, so I really wasn't very good about eating like I should.  Nothing sounded appealing.  Read on for my whole day of eats, and link up to Jenn's WIAW baby right here today!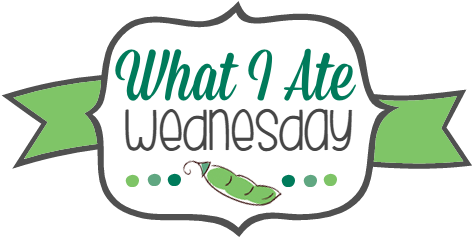 ---
Breakfast:
The usual morning cocktail followed by my vitamin gummies. 
I left so early for my run that I wasn't hungry… and by the time I got back I was too hungry to bother with a pic.  Soooo… you get an old one.  I made more of my Flourless Pinto Bean Brownies.  Legit healthy enough for breakfast!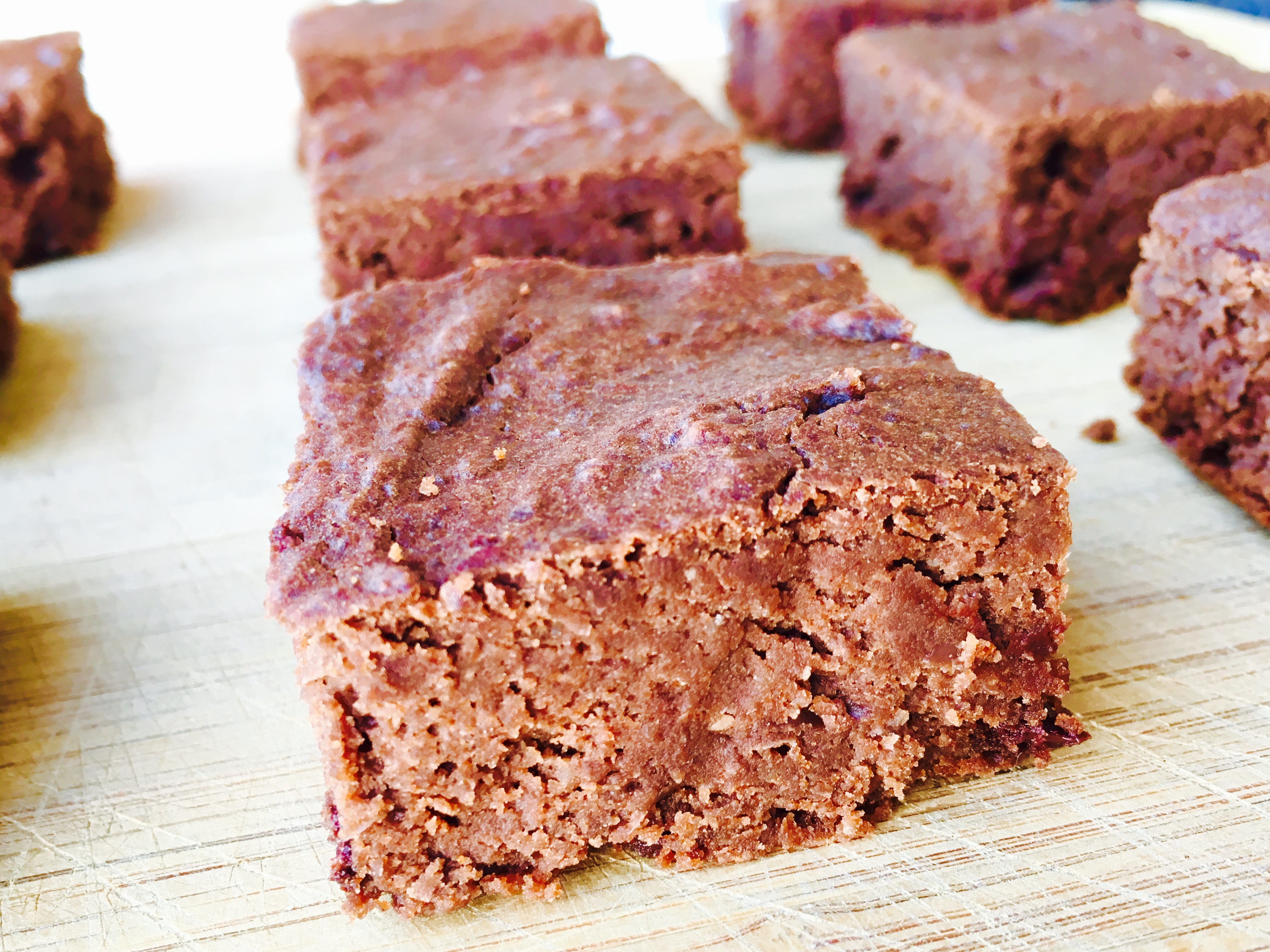 Lunch:
Mom was still in town from the Thanksgiving holiday.  When she told me she'd never done Taco Tuesday before, I knew what lunch needed to be!
We split 4 tacos at La Vecindad: beer battered fish, bacon-wrapped shrimp, chorizo, and pork carnitas.  All really good… the shrimp was my favorite though!  In addition to bacon and shrimp (which automatically make all things good), it had queso fresco cheese, avocado, and chipotle aioli.
Snack:
The apple doesn't far far from the tree.  Mom shares my love for cheese… so we went cheese shopping.
Venissimo is a gourmet cheese shop in San Diego.  This is serious stuff… and we sampled like it was our job!  My two favorites are pictured: brie with truffles and the Ubriaco al Prosecco (it is soaked.  in.  prosecco).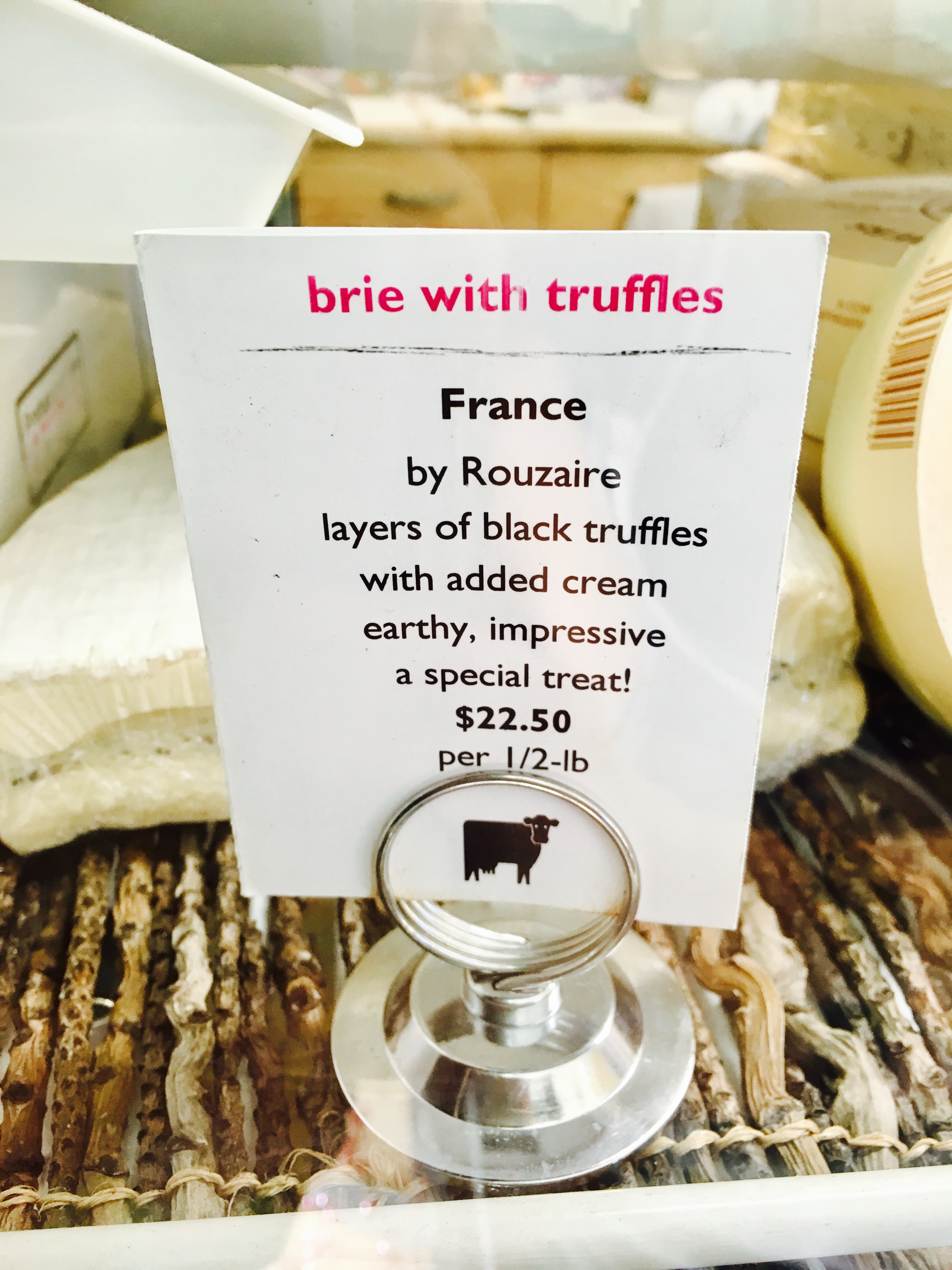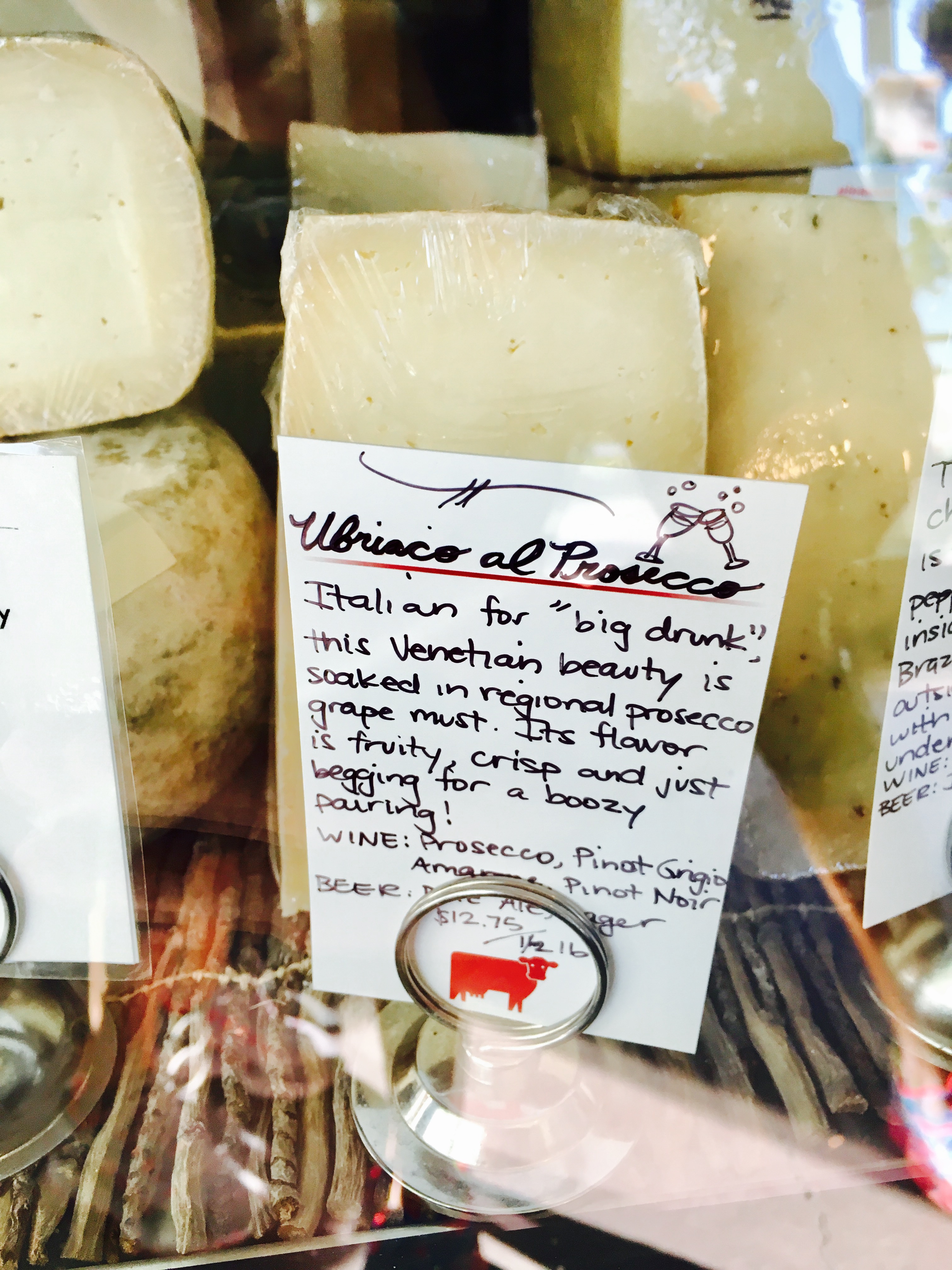 Dinner:
By this time the cold was catching up with me and I was incredibly thankful for leftover chili from family cooking night.  Hot and easy, just like I like it. 😉
Bean and turkey-based chili with a bunch of random stuff (including but not limited to: coca powder, cinnamon, beer, maple syrup, and liquid smoke).  Side of leftover cornbread.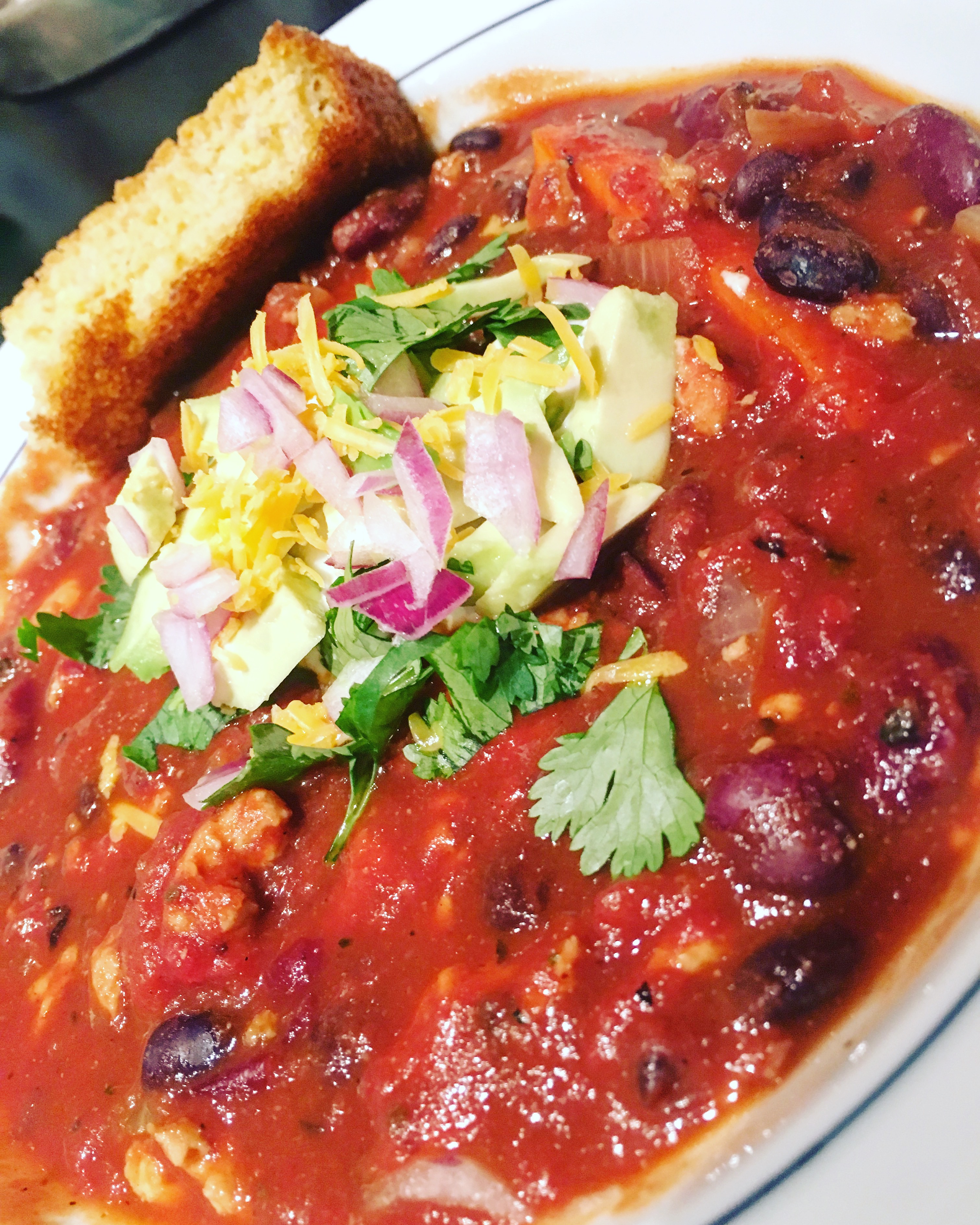 ***
I'm already sore from the trail portion of this run!
Do you have a love/hate relationship with running? 
What's your taco filling of choice?