Vacation is a time for relaxation.
I would say rest and relaxation, but I'm not good at being still.
Taking a break from your exercise routine doesn't have to mean being sedentary.  Being active away from home is one of the best ways to explore a city!  Today's Work It Out is dedicated to a few of the ways Lisa, Heather, and I stayed active in Napa* last week.
*Raising a wine glass doesn't count as lifting.  But not for lack for trying.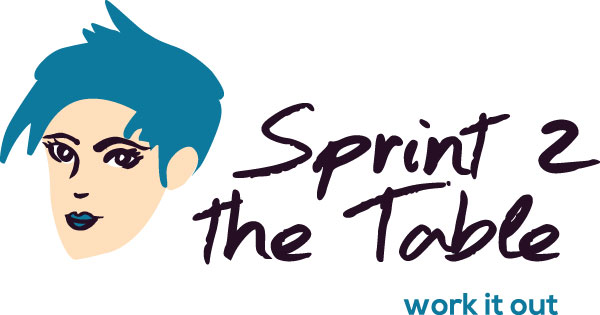 ________________________________________________________________________________________
The cottage we stayed in had bicycles available to guests, so on day 1 of our trip Lisa and I decided to cycle from winery to winery.  There was plenty of entertainment, as neither of us bicycle.  As we were pulling out of the cottage area, a couple stopped to tell us we needed to take a few practice laps before we got on the road.  Haha!
It was a blast – we went up and down some hilly roads on the cruiser bikes (read: no gears or handle breaks).  Talk about a killer quad workout!  The unexpected value add was that it kept us from buying too much wine – you can buy more than you can fit in the basket on the front of the bike!  That is, until we discovered a winery that offered to deliver to our cottages.  Tee hee.
On day 2 we'd planned to take a break from wine gluttony enjoy the town.  We set out on a 7 mile hike up Oat Hill Mine Trail.  The trail was filled with flora and fauna I'd never seen before.
This tree's red bark fascinated me:
We were rewarded for our hard work up the winding trial with a stunning view:
Then we were rewarded again with a mud bath that afternoon.  No pics of that (it was a nude area), but it was certainly a fun experience (if not a teensy claustrophobic).
Heather arrived the next day.  She is doing the Live Fit program right now and needed to run 30 mins of sprints.  I tagged along and pointed us down the Silverado Trail.  I hadn't been in that direction on the bike, and it was fun to watch the fog lift from the valley in the cool morning air.
I don't normally run with other people, so it was also a nice change to have Heather there.  I definitely wouldn't have done 30 sprints without her encouragement!
Added bonus: after being so fit you can feel good about flexing in front of a giant bottle of wine from Del Dotto Vineyards called "The Beast."
Nevermind the fact that the winery owner was looking at me like I was nuts. #shameless
Finally, we took one long, long walk to dinner.  I thought we could cut down a side street to get to dinner… it ended up making a 3/4 mile walk more like a 3 mile walk.  I don't recommend this method of exercise unless you have very patient friends.
The upside was seeing a gorgeous sunset over the vineyards.
The downside was walking the last mile in the dark… rockstar Heather ran the last mile to get them to hold our reservations.
***
Exercising without knowing you're exercising is a blast.  So is getting home and back to a routine… vacation wears me out!
How do you stay active on vacation?
Have you ever taken the long way on accident?  I've gotten lost on runs more times than I would like to admit.