I am on a bootylicious mission.
Not to be confused with a Booty Call mission.
A couple of weeks ago I announced my goal of growing my tail end.  Then last week I revealed my next competition would be postponed for a couple of months until the muscles in my bottom half can catch up to my top.  So I'm extra-motivated to Working It Out hard-core.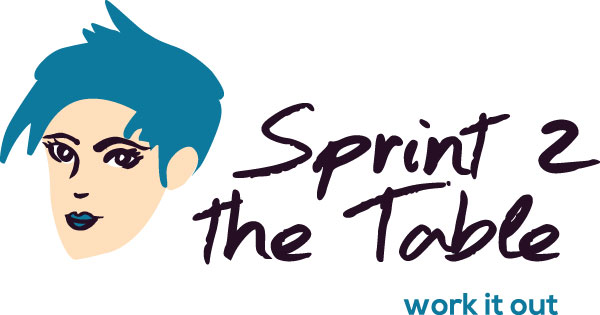 Working out your glutes doesn't have to all be done in the weight room.  This weekend the weather was finally pleasant in Atlanta, so I hauled my hiney outside to Stone Mountain.
Work It Out on the Incline
If you're hoping to get a firmer backside, running is generally NOT thing that you want to be doing (my trainer loves to tell me I literally ran my ass off).  This doesn't mean you can't do any cardio.  Incline walking and sprinting are both really great ways to tone your tush.  Uphill walking and short sprints place more stress on the muscles surrounding the glutes, therefore adding muscle definition.
Don't have a mountain?
No problem!  Incline walks make for a great treadmill workout.  I like to start each day doing one while I catch up on GMA important news.
Begin walking at 3.5 mph at a 2% incline for 1 minute.  Increase the incline in each following minute by 1% until you reach a 16% incline.  don't hold on to the treadmill when the walk becomes challenging!  Then descend.  Decrease the incline by 1% each minute until your back to 2% for a 30 minutes exercise.
Need a bonus round?
Do sprint intervals.  Focus on extending your hips and keep your chest lifted and shoulders back to get the most out of your sprints.  Roll all the way forward onto your toes with each step, in order to engage more of your glutes.
The step machine is another good alternative.  This will also have you working against resistance and will add more tone and definition to your body rather than slimming everything out but leaving you looking rather shapeless.
The most import thing is to find something that you enjoy, and that will hold your interest.  The outdoors are ideal for me.  If soreness is any indication of success, I nailed the incline workout!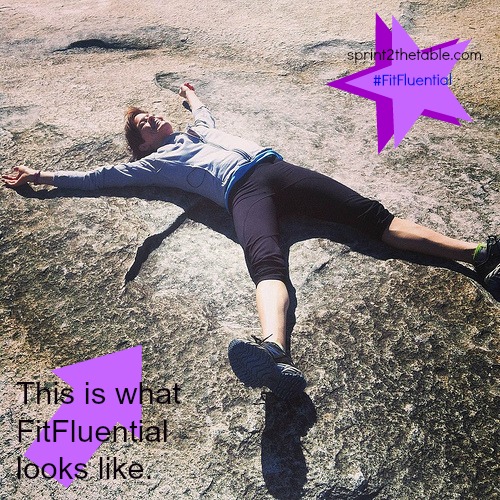 Yes, I asked a total stranger take this pic. #shameless
________________________________________________________________________________________
One thing to mention before you start running circles around everyone.  The proper footwear is KEY.  If you've never been fitted for running shoes, now is a good time to start.  Make sure you don't over- or under-pronate, have the right amount of cushioning for your body, and have the right fit.  Like bras, people run around in ill-fitting shoes ALL the time.
I prefer a lot of variety:
They all serve different purposes!  My most recent running shoe love are the Saucony Virratas.  Saucony sent me their Virrata Zero drop shoes to try out.  They kind of ROCK.
These ultra-light (6 oz!) shoes are flexible, minimalist-style shoes that don't lack cushioning and support.  I don't find this to be the case with many other minimalist shoes on the market.  (I can't run in my Minimum Vibrams – I lift in them because they are flat.)
I do have to get one thing off my chest.  Marketing departments have the impression that women = pink.  I hate pink.
If a product is awesome enough, I will make an exception to my "no pink ever" rule.  For instance, my Polar FT4 HRM.  I love it.  It's pink, but I got over my hatred and wear it every time I workout.  I made another exception for these shoes (also, I do love the neon yellow accents).
Just like your mamma told you, looks aren't everything.  At the end of the day, I need a shoe that is comfortable and will support my run.
Fit-wise, these run true to size.  Comfort wise… I have to be honest and say at first I didn't like them.  The arch felt like it was hitting me in the wrong spot.  However, after just 2 days (~4 miles) on the treadmill "testing" them, they sort of molded to my foot.  Now they are my favorite shoe!  #findyourstrong
***Disclaimer: Saucony sent me these Virratas as part of the Fitfluential Ambassador Program.  All thoughts and opinions are my own.  I hope you guys know I'm not a good sugar-coater by now. ;)***
***
One thing to note… inclines are good for your calves too.  Holy DOMS, Batman.
Have you ever tried a minimalist/zero drop shoe?  Do you like them?
Do you do incline workouts?  If not, is it something you'd be willing to try?