Today is leg day.
Let's pretend I don't dread this day each week.
Misery loves company, so today's Work It Out is a leg day too.  You're welcome.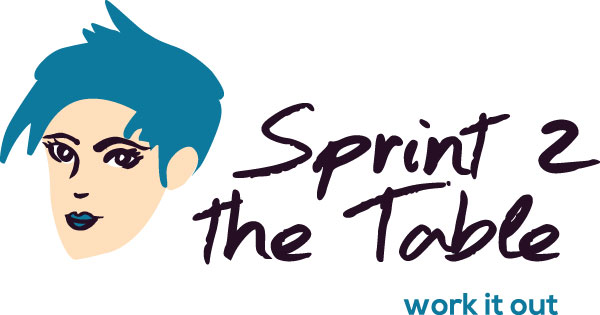 This is actually kind of a fun routine.  I call it limited because you only need 2 machines, and it's a good one to do if you're suffering from foot/ankle problems (I do these when my plantar fasciitis acts up).  You CAN have a challenging leg workout without ever touching your feet to the floor.
Another reason I like it is that is incorporates many of the previous techniques I've written about to shake up your routine.  Click the title of each for the post with a full description/benefits of the technique.
_________________________________________________________________________________
The only equipment you need to do these is a leg extension machine and a leg curl machine.
Do 3 sets of each move, 10 reps per set (unless otherwise indicated).  When you select your starting weight, remember that most of these are using techniques that make the move more challenging.  If you can, increase your weight with each set
Leg Extensions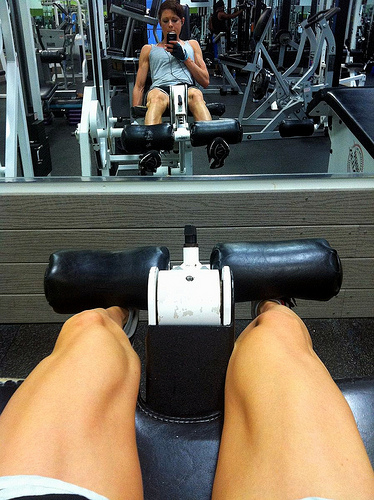 1. Traditional Leg Extensions (regular reps)
2. 24s (8 reps from bottom to half way point, 8 starting half way to full extension, and 8 full)
3. Fulls and Partials (10 full, followed by 10 partial reps – 1st and 3rd sets bottom half, 2nd and 4th top half)
4. Drop Sets (10 reps with a medium heavy weight, 10 with 10 lbs less, then 10 more with 10 lbs less = 1 set)

Lying Leg Curls
1. Traditional Lying Leg Curls (regular reps)
2. Super 8's (8 reps + hold for 8 count, 3 times = 1 set)
3. 1 1/2's (1 full + 1 half = 1 rep, 1st and 3rd set halfs on the bottom half, 2nd and 4th on the top)
4. Super Slow (6 count going up, 6 count going down)
Caution: It is easy to "over train" with these modifications.  They challenge your muscles to work much harder than usual, so these moves are not recommended as a long-term regimen.
***
You guys cracked me up with the gym confessions/pet peeves last week.  I'm going to be doing more posts like that!
What's you most-hated leg move?  Hack squats.
So we end on a positive… what's your favorite leg move?  Heavy squats!