Black is my color.
It's how I like my coffee and my clothing.
I tend to think no one notices what I wear at the gym… and it's reflected in my attire.  I rotate between the same 3-4 black and/or grey shorts and tank top combos.
Then I wear color one time and get 4 comments.  Apparently they do notice.  Oops.
This top is part of the new Heidi Klum for New Balance line.  I was sent this HKNB Essential Tank to review.. and admittedly was a little nervous to be in so much color.  Once I put it on I got past that concern!  The tank is so light weight and breathable!
For me, fashionable hasn't been equated with functional.  This top proved me wrong.  Functional will always come first in my life, but why not enjoy looking a little less like a slob more put together.  I was even motivated to do a little posing practice!  Please God, let this shirt make my lats look big.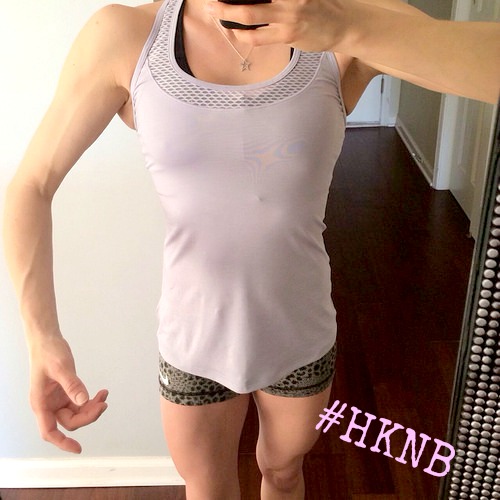 "Perfect for pretty much any workout I do — hiking, running, dancing, etc. I also love this tank layered in different colors" – Heidi Klum
Heidi's quote had me thinking… I am going to make an effort to add in some more colorful items to shake things up while keeping my black staples as base pieces.
Now if they could come out with a line that makes me look like Heidi… I'd be IN for that. 😉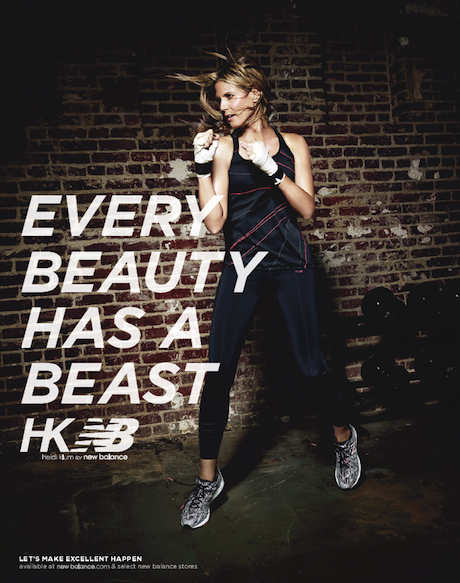 In need of more gym fashion or motivation?  Check out my pinterest board inspired by Heidi Klum for New Balance.
Strength is Stunning, y'all. 😉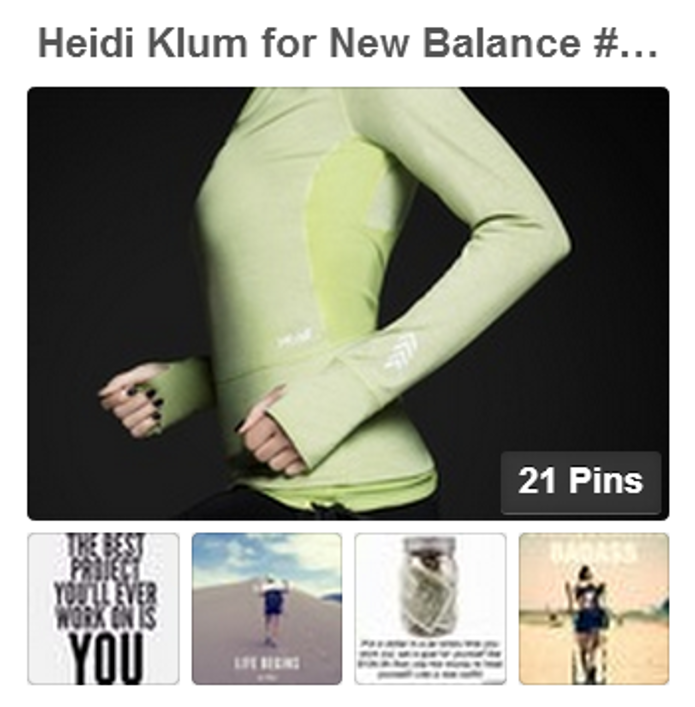 ***
Disclosure: This post was sponsored by Heidi Klum for New Balance through their partnership with POPSUGAR Select. While I was compensated to write a post about Heidi Klum for New Balance, all opinions are my own.
Do you make an effort to be fashionable in the gym?  I thought I was doing well to not be smelly…
Do you change clothes when you go from the gym to run errands?