I like to Work It Out with a purpose.
Yes, being fit is a purpose… but I'm talking about an event.
Sticking to a fitness routine is easier for me when I have a set goal.  It's like a light at the end of the tunnel.  Today's Work It Out is about my most recent tunnel-light.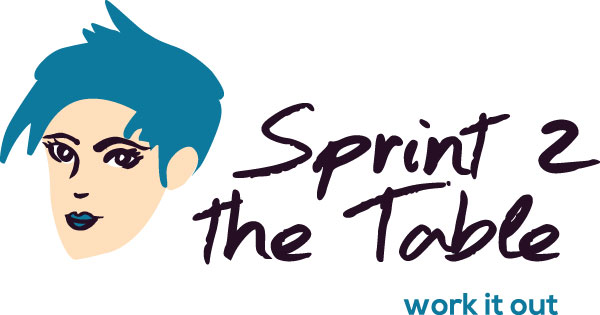 Last weekend I competed in my second figure competition – The Palmetto Classic in South Carolina.  This recap has been difficult for me to write.  I'm struggling with being proud of the results.  I placed in the Top 5, which is great… but I was #5.  In my first competition I placed 4th.  Granted, I do feel like the competition was a bit tougher this time around… but I'd been working SO hard to gain.  And I did gain… just not enough.
After the competition I asked the judges for feedback.  My feedback was "get bigger."
I know that I should be proud to have even gotten to compete, let alone place.  I know that I worked hard and did my best.  I don't mean to sound ungrateful… I just want to be better.
Yesterday I admitted to feeling a little lost – there is a certain melancholy after something your work so hard for ends.  BUT I have to remember it's not over.  I am going use the judges' feedback as a motivator.  I will do another competition and come back better.
The only time you should look back is to see how far you've come."
Being better requires a plan.  It' back to the gym for me – heavy weight, low reps.  I'm also going to play with my food more, increasing my intake and experimenting with numbers.
Diet changes will be done slowly – if you try to add all at once your body doesn't know how to react and (if you're me) you feel so full that you don't stick to the plan.
And now for the positive: I was less nervous and I felt more prepared.  I knew what to expect and had a better idea of how to eat on competition day.  I also had an amazing team with me – Lisa (who competed in Bikini) and our trainer, Steve.  Having a support system and people to laugh/bitch and moan/over-analyze performance with is invaluable.
One thing about my poor abs is that they respond to volume.  This means if I even drink a glass of water, you will see it in my stomach 5 seconds later.  On competition day you don't drink water, but some people will eat a combo of sugar and carbs to pump up.  Often this means something like a waffle with syrup.  For me, this is too much volume.  I figured it out though!  I took a gel (like the goo that runners eat) to have at pre-judging.  It was low volume, but still gave me calories in the form of carbs and sugar.  Perfect!
The most difficult thing about competition day is that after pre-judging you have to wait 6-7 hours until the show that night.  So what do you do?!  Immediately following the pre-judging many competitions have a small treat.  I ate my Barney Butter, savoring it like someone who hadn't had nut butter in years.  🙂
After that, Lisa and I laid around the hotel and talked… and ate a little.  Since I had time for my food to digest (read: move out of my abs), I ate chicken, asparagus, and sweet potato.  Lisa and I also split a glass of wine.  And I had about a quarter of a warm cookie the hotel put out.  It was delicious.
The night show is when awards are presented.  I loved the statue trophy, and you better belive it is proudly displayed in my living room now!
And then, as you saw yesterday, it's time to EAT. 🙂
***
I'm supposed to be resting until Wednesday… but I wanted to hit something so I took a kickboxing class.  It was SO much fun to go back to an old love.
Do you like to have a finish line or end goal to train for?
How do you deal with feedback?  Is it a motivator?