Sometimes being beyond full is a good thing.
I'm not talking about that oh-so-good chocolate cake on cheat day.  But it was good.
Thank you all for the great feedback on last's week's inaugural Work It Out.
This series is focusing on how to change-up what you're doing in the gym to make sure you keep progressing.  Rather than always change the exercise, we're looking at how you can simply change how you perform the exercise.  Over the next few weeks I'll be doing a series on some ways to vary how you perform reps.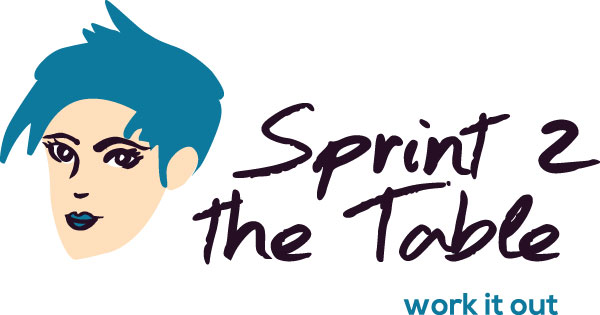 Again with the Disclaimer: I am not a certified anything.  I just workout a lot.  Don't sue me if you hurt yourself or don't look like Jamie Eason after performing these moves.
 _______________________________________________________________________________________
Fulls and Partials
These are really great for moving past "sticking" points where the weight feels heaviest.  You can move past the sticky point because the that part of the muscle group is exhausted, but that doesn't mean all ares of that muscle group are exhausted.  Partials allow you to essentially work beyond failure by working in smaller ranges of motion.
Perform 10 full reps of a movement, followed by 10 half reps.  Do 1st and 3rd sets on the bottom half, and the 2nd and 4th on the top half.
How do you use this technique?
Standing Leg Curls
The standing leg curl is a great exercise for strengthening the hamstring muscles at the back of the thigh.  Start with a lighter weight, as this machine can put some strain on the knees.  Adjust the pads so that they are in a comfortable position around the ankle – you don't want the pads too high up the calf.
Grasp the support handles, then lift the pad upward as far as it will go toward the butt.  Lift and lower the leg in a controlled manner to complete one full rep.
Note: You can perform this exercise on a lying leg curl machine too.
Decline Dumbbell Curls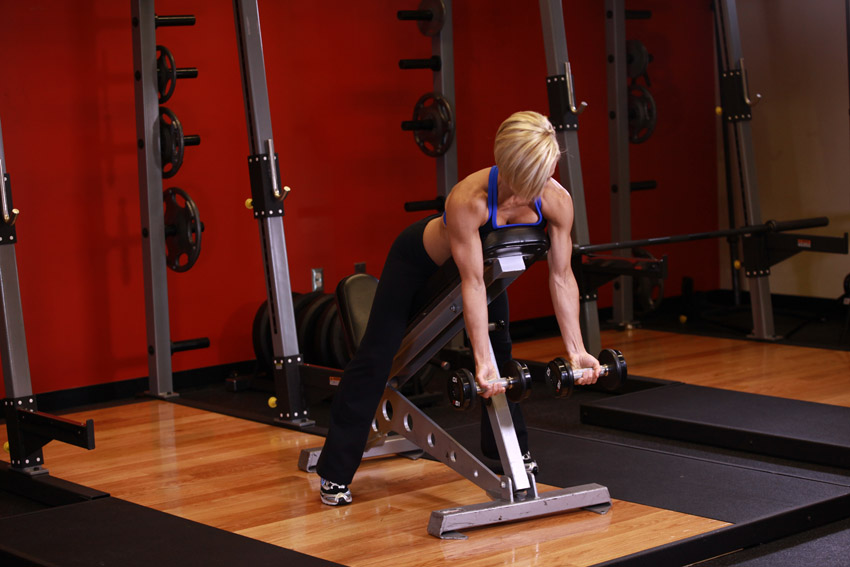 These are one of my favorites because lying on a decline challenges your brachialis more.  The brachialis lies underneath your biceps and attaches the lower portion of the humerus bone in your upper arm to your ulna, a bone in your forearm.
To start, grab a dumbbell in each hand.  Lie on an incline bench set to about 60 degrees.  Your shoulders should be near top of the incline, and your legs can be straddled to either side.  Fully extend your arms, allowing them to hang in front of you so that they are perpendicular to the floor.  Face your palms forward with your elbows in by your side. Raise the dumbbells, contracting your biceps until your arms are fully flexed.  Take care that only your forearms move. The upper arms should remain stationary at all times.  To complete a full rep, lower the dumbbells until your arms are fully extended.
Note: You can perform using an e-z bar or a barbell too.
Caution: It is easy to "over train" with these modifications.  You are pushing you body extremely hard to bust through a plateau.  These moves are not recommended as a long-term regimen.  Avoid doing more than 2-3 of these per muscle group on any given workout.
Check out last week's 24s, and then get more fitness ideas, tips, and tricks on my Fitness page!  As always, be sure to get your 20g of protein to help the muscles recover.
***
Know what's really fun?  Doing fulls and partials on hack squats.  *dripping sarcasm*
Did anyone try last week's 24s?  What did you think?
Have you ever done fulls and partials?  What exercises do you apply them to?