Did you get your tickets?
Yes, I'm that predictable…
As I collected my things from the security scanner at the airport last Friday, I got a fun compliment from the TSA agent.  I was wearing a sleeveless dress and before I could put my cardigan back on the agent commented on  my guns.  I crack myself up.
In honor of that TSA man, today's Work It Out is all about the gun show.  Anyone can have defined arms!  Biceps are especially fun to work because they are really responsive to training.  You just have to be consistent and use the proper form to ensure you are reaping all of the benefits from the time you spend in the gym.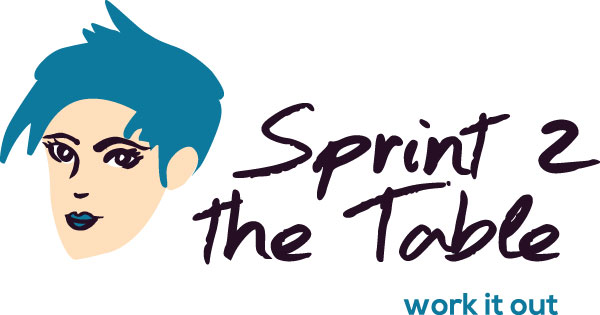 Today's gun show workout is demonstrated by Abdul, a trainer at my gym, House of Payne.  Abdul is a heavyweight competitor; his bicep is bigger than my thigh.  He was also my roommate at the competition I did in November, where he took first place in his class!  Side note: he likes hack squats, which makes him insane.
Today he's walking us through 3 bicep moves, taking extra care to explain proper form.
Preacher Curls – Many people complain that these hurt their elbows and wrists; I follow the form Abdul explains and no longer have an issue.  These are great for isolating the bicep muscle, as well as developing adjacent ligaments and tendons.
Lying Bicep Curls – This is one you don't see many people doing, but it is very effective as it forces you to use your arms since your back muscles can do none of the lifting when you are flat on the floor.
Incline Dumbbell Curls – Performing curls on an incline bench helps you to achieve a greater range of motion, stretching out the long head of the biceps.  Why do you care?  Because the long head gives your arms better shape when viewed from the side and it forms the biceps peak that pops when you to flex.
Check out the video below for a video explanation of each move:
I do 4 sets of these at 10-12 reps.  These are just 3 moves, but they are some of the most effective ones you can do.  I credit these with helping me hit a new PR Sunday!
Typically I do biceps in combination with a chest workout.  Find what works best for you!  Some of you runners may want to do biceps alone after logging those miles.
________________________________________________________________________________________
How is everyone doing with the Kitchen Workout?  This time of year it's all too easy to get carried away, but I have been trying to keep top-of-mind how much better I feel when I fuel my body properly.  These are guidelines that work for me.  Sit down and think about what makes sense for your lifestyle and your goals to come up with a list of your own!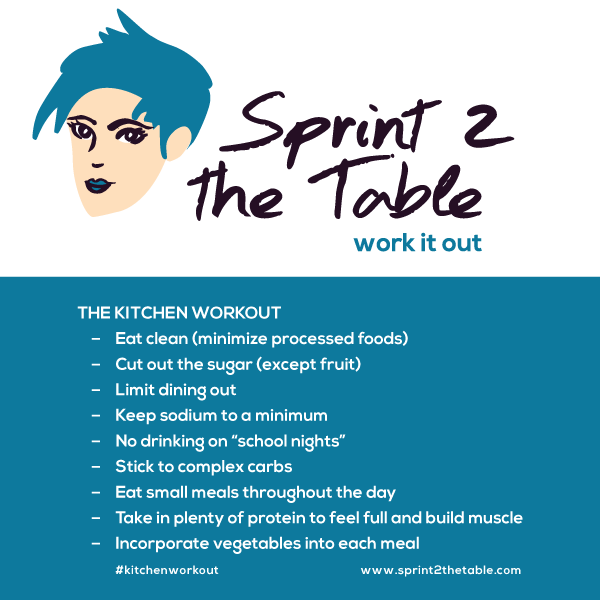 Have you joined the Kitchen Workout?
Last week I did really well, despite some travel.  Weekends continue to be my downfall.  saturday night I could have done a little better than I did… but the next day I hit a new bicep curl PR.  Maybe my body just needed those extra carbs!
As always, feel free to post/pin/tweet the #KitchenWorkout graphic and show your clean eating pride!  Check out this post for tips and recipes!
***
Yesterday I talked about some things I want to do to make the blog more interactive…  that goes for the #workitout too!  My trainer has offered to take requests for videos!  So…
What types of workouts would you like to see more of, or get explanations for?
What is your favorite "vanity" muscle?  I'm all about the gun show.  In case you couldn't tell. 😉