We're all busy.
My calendar is nightmare-inducing.
This time of year things get hectic.  You don't have to sacrifice your fitness due to holiday craziness though!  Today's Work It Out is something different – a routine you can do at home with NO equipment.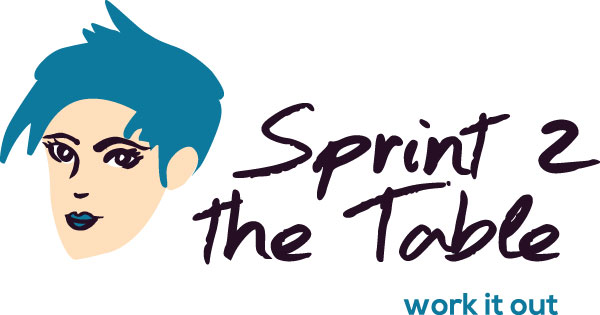 This quick, full-body workout is demonstrated by Jacklyn, a trainer at my gym, House of Payne.  She started doing figure competitions in her 40s.  When I met her, I thought she was 30.  Diet and exercise pay off!
Check out the video below for a video explanation of each move:
Printable/pin-able graphic of the workout: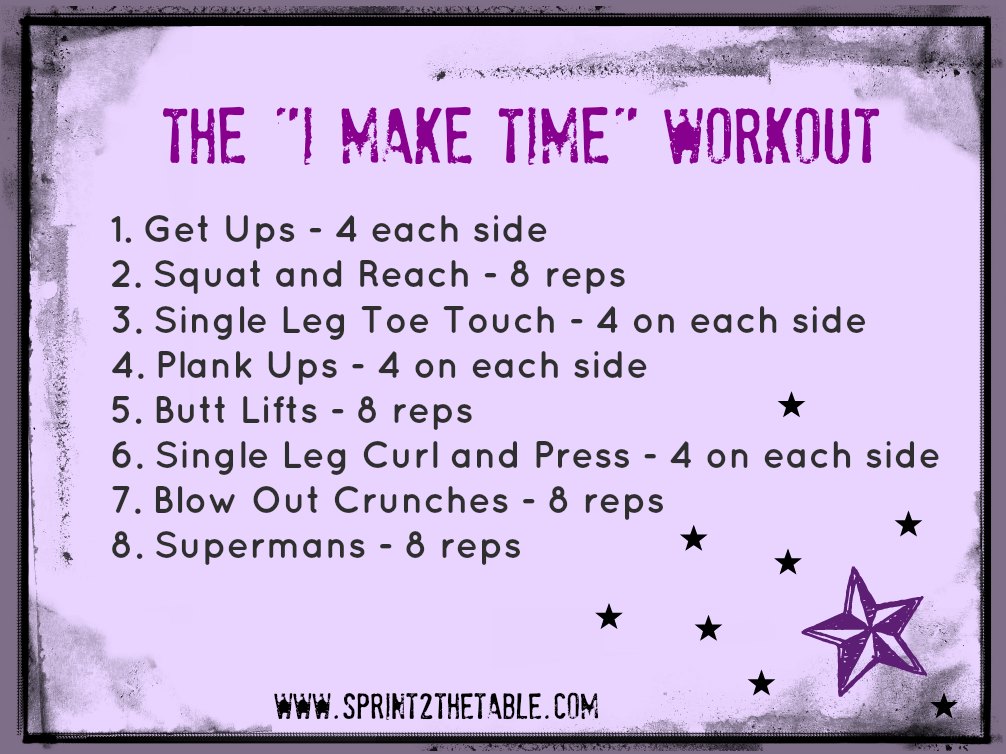 Make time to run through this 4x to get a quick 20 minute workout.  Or just do one round – whatever you have time for!
On days when I'm in a rush or on the road, I'll do one round of a simple workout like this just to get the blood flowing in the morning.  You can always find 5 minutes!
---
Remember last week's Kitchen Workout?  It's about eating to fuel your body properly.  Calee (who designed the awesome logo above) created a graphic with my guidelines!  Again, these are guidelines that work for me.  Come up with a list of you own.  Calee came up with these for her "Operation Pants Fit" goals.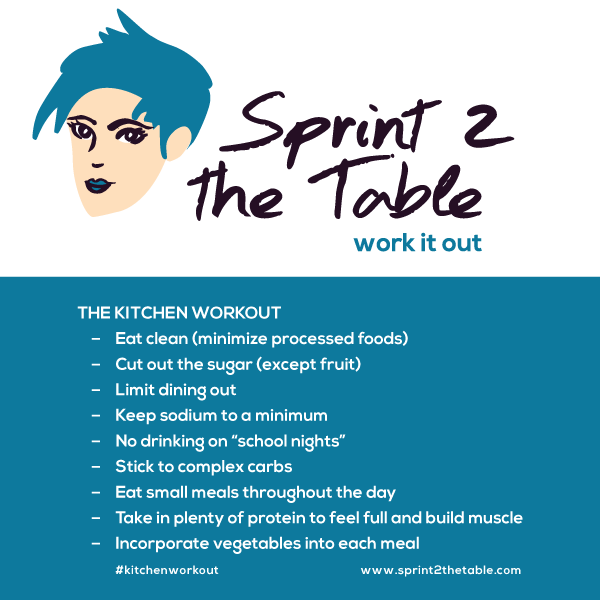 Have you joined the Kitchen Workout?
How are you doing with it?  I'm doing decently well.  Weekdays are easy, but this weekend I definitely slipped a bit… I blame the giant unguarded container of  peanut M&Ms.  Whoops.  The important to remember that every day, every moment is a new opportunity to get back on track.  Beating yourself up over M&Ms is silly.
Feel free to post/pin/tweet the #KitchenWorkout graphic and show your clean eating pride!  Check out last week's post for tips and recipes!
***
I caved in and created a Facebook page for the blog.  Click here if you would be so kind to like my page. 🙂
Do you prefer to go to a gym or workout at home?
How are have worked it out in the kitchen lately?