I'm learning not to make blanket statements.
Ever so slowly.
The whole "never dating again" thing.  Refusing to waste money on a Christmas tree.  Thinking seafood is gross.  The mornings I moaned I'm never drinking again!"  Thinking my shoulders are too big.  I take it all back
These days I can't grow my shoulders fast enough.  It's hard to believe that in high school I refused to wear tank tops because I thought I had "linebacker" shoulders.
Shoulders are now done twice a week in effort to get them to grow before I start competing again in March.  Winter is the perfect time to add another day in the gym to my routine because the cold means I spend less time outdoors.
This workout keeps me nice and toasty inside, and helps me to add additional focus on a part of my body I want to improve.  My favorite part is the rotation – doing these moves back-to-back incorporates cardio.  I love a good sweat!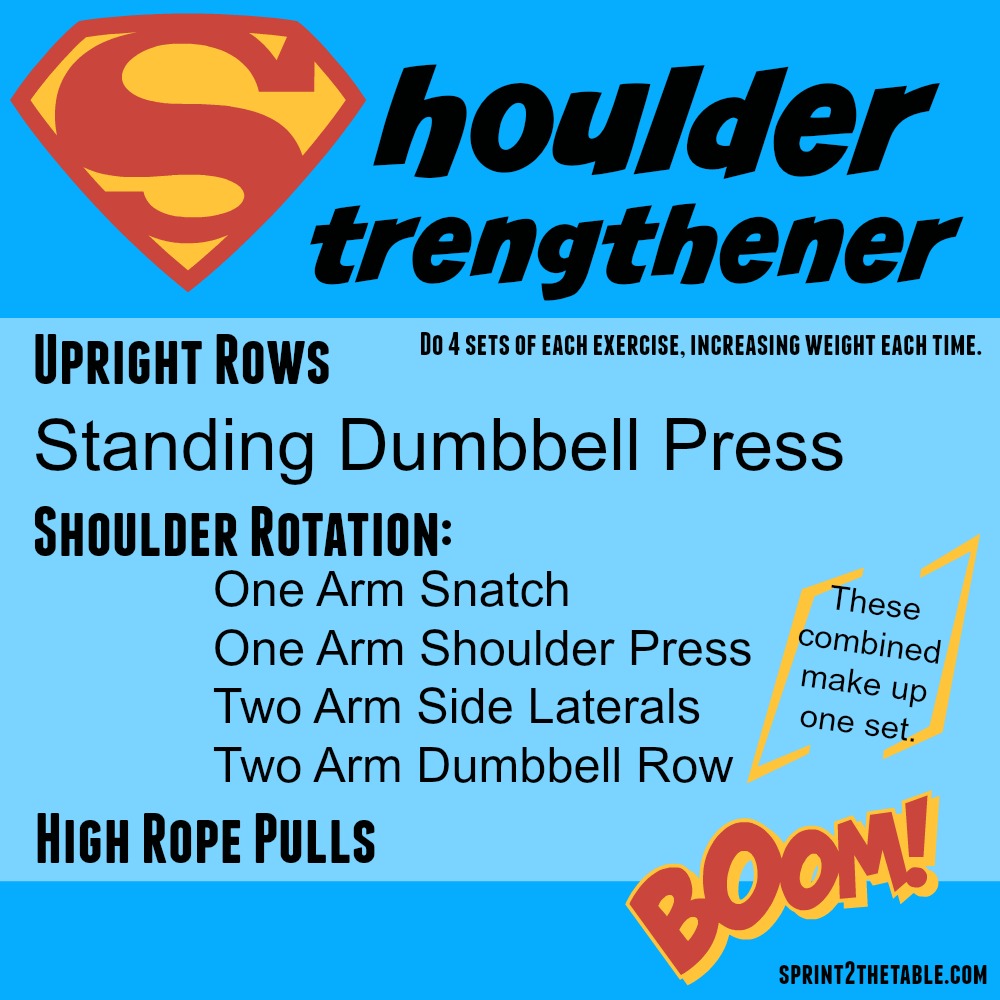 Do 4 sets of each exercise before moving on to the next.  Each one should be 8-10 reps, increasing your weight each time.
Shoulder Rotation
Perform these 4 moves back to back. After completing 4, take a minute rest before repeating.  Do 4 rounds total.
1. One arm snatch (10 each side)
2. One arm shoulder press (10 each side)
3. Two arm side laterals (10 each side)
4. Two arm dumbbell row (palms down, 10 total)
Disclosure: This post was sponsored by Target® C9 through their partnership with POPSUGAR Select. While I was compensated to write a post about Target® C9 all opinions are my own. 

***
Psst… for more marvelous ideas check out my recent post on ways to stay active despite the cold.
What body part are you most looking to improve?
Do you like incorporating rotations into your gym routine?