This homemade açaí bowl is packed with nutrients from wild blueberries, açaí, and protein.  Enjoy one as a cool down post-workout, or as a healthy afternoon snack!
BY POSTING THIS RECIPE I AM ENTERING A RECIPE CONTEST SPONSORED BY WILD BLUEBERRIES AND AM ELIGIBLE TO WIN PRIZES ASSOCIATED WITH THE CONTEST. I WAS NOT COMPENSATED FOR MY TIME.
If you know me, you know I workout a lot.  After every workout I have some sort of protein-packed smoothie bowl.  They are the perfect way to pack in nutrients to feed your body.
This particular bowl meets all my basic requirements for a refuel: low in sugar, high in protein, full of antioxidants, and tastes amazing!  Just looking at the color, you can tell it is going to be packed with flavor.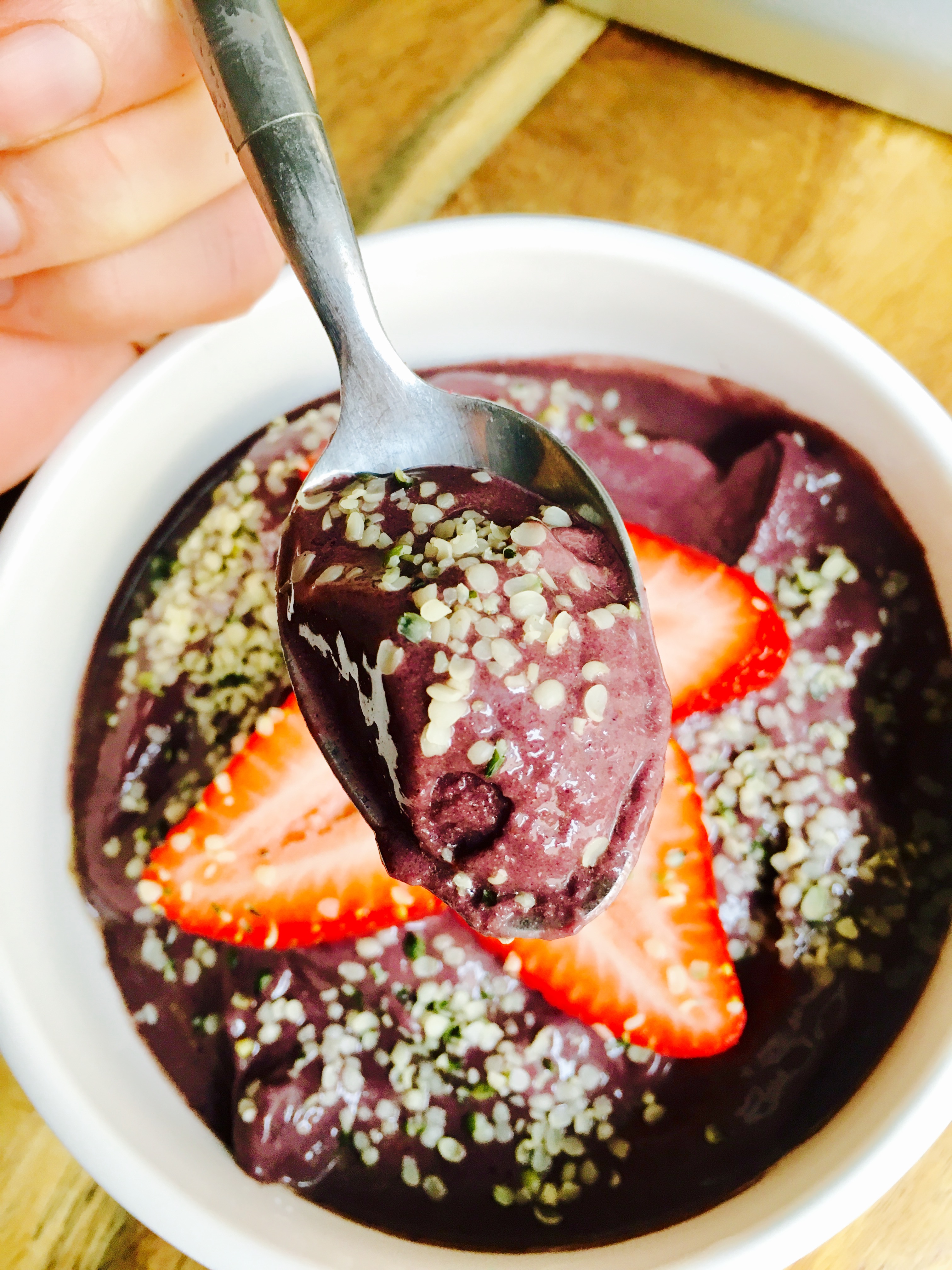 For those that aren't familiar, açaí (ah-sigh-ee) bowls are huge in California.  They're packed with vitamins and minerals, tasty… and will cost you a minimum of $11.  Therefore, I prefer to make my own.
Beyond cost savings, the other bonus of making your own açaí bowl is that you know exactly what's in it.  I added Wild Blueberries to compliment the flavor of the açaí (which tastes sort of like a blueberry), and my favorite rice protein powder.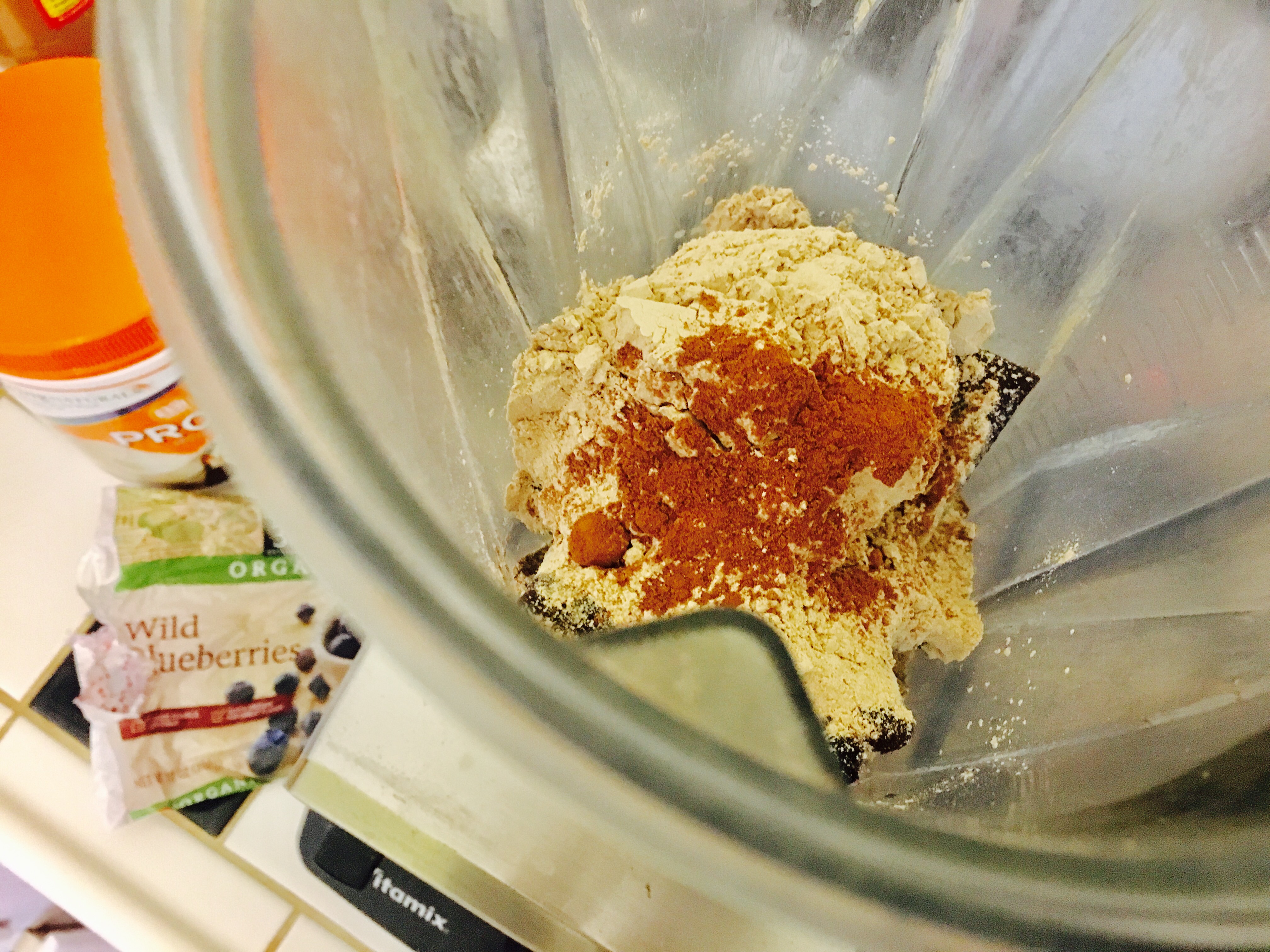 I'm also still sneaking sweet potato in our smoothies.  The taste isn't detectable, and it makes these bowls super creamy!  I keep pre-cooked slices in the freezer for a quick smoothie add.  You truly can freeze anything!
Smoothie Bowl Hack: If you freeze most of the ingredients in advance, you don't need to add a ton of ice.  This results in a more flavorful smoothie.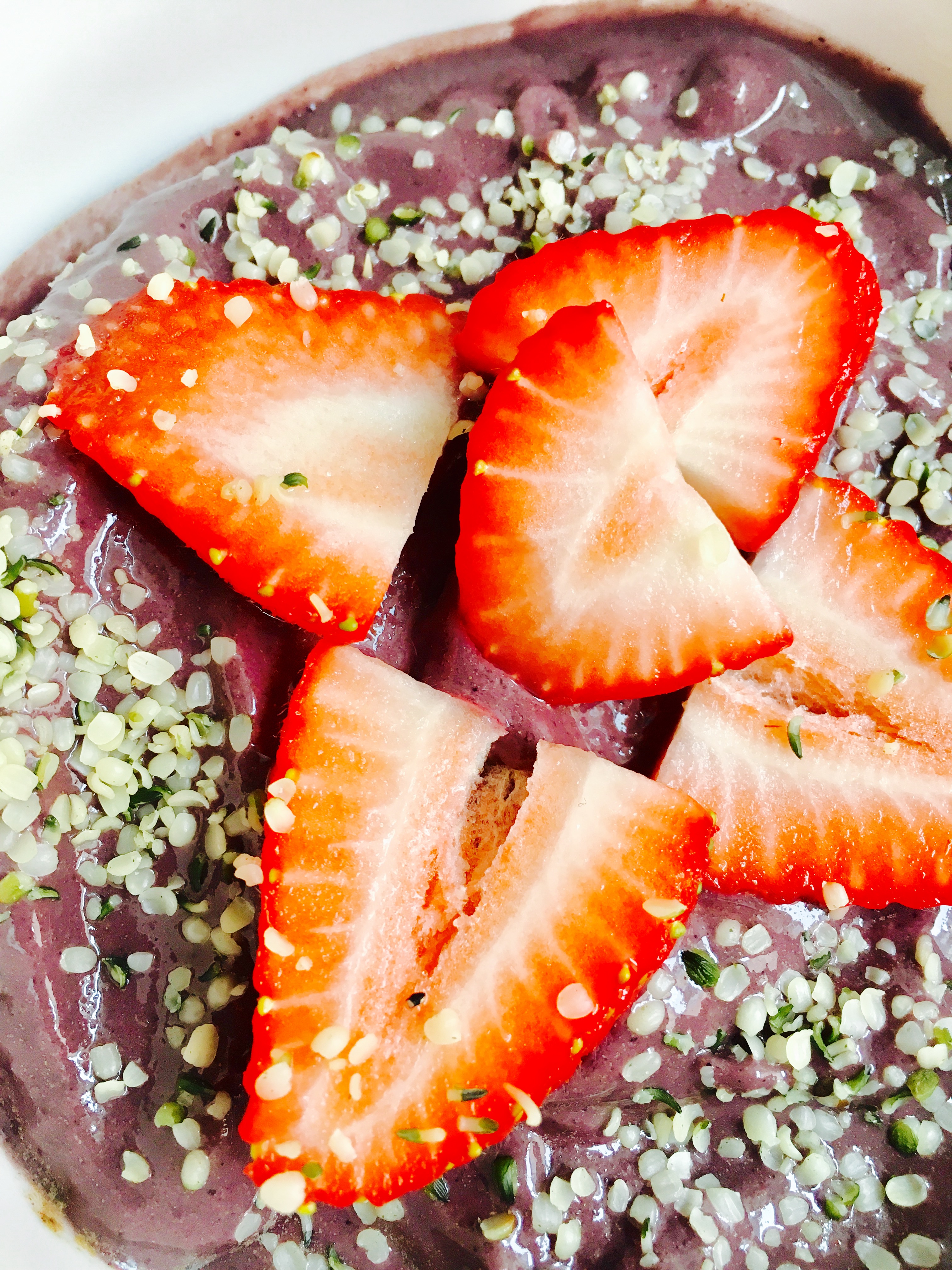 Back to the berries though.  Did you know wild blueberries are basically the Lady Gaga of berries?
Their colorful nature puts on a fabulous show
They grow wild, leading to a natural genetic diversity
Their flavor is more complex and delicious than "regular" berries
They're a leader in antioxidants
They're flash frozen at harvest, which locks in flavor and health benefits (ok, ok… Gaga didn't flash us at the Super Bowl à la Janet Jackson… but it

was

a flashy performance!)
They make a Super Bowl (too far?)
Look for Wild Blueberries and açaí packets in the frozen fruit section of your grocer.
---
Wild Blueberry Açaí Protein Bowl
Prep Time: 5 mins
Keywords: blender shake snack smoothie gluten-free low-carb low-sodium low-sugar nut-free soy-free sugar-free vegan vegetarian acai blueberries cinnamon sweet potato
Ingredients (2 servings)
2 scoops (62 g) vanilla protein powder
1 frozen açaí packet
1/2 C wild blueberries
1/4 C baked sweet potato
1 tsp cinnamon
~1/2 C water
~ 1/2 C ice
Toppings: strawberries, hemp hearts
Instructions
Place everything in a high-speed blender and blend until smooth.
Scoop in a bowl and have fun with the toppings!
*Note: adjust ice and water to achieve your preferred thickness.
---
I didn't get so wild that I forgot WIAW!  Read on for my day of eats, and link up to Jenn's WIAW baby right here!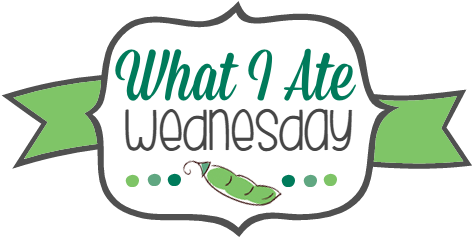 ---
Breakfast:
The usual morning cocktail (literally an addiction at this point), followed by my vitamin gummies. 
You may have caught our dual breakfasts on Instagram:
Lunch:
Post-workout smoothie bowls!  Vegas had one too, and gave the bowl her stamp of approval. 🙂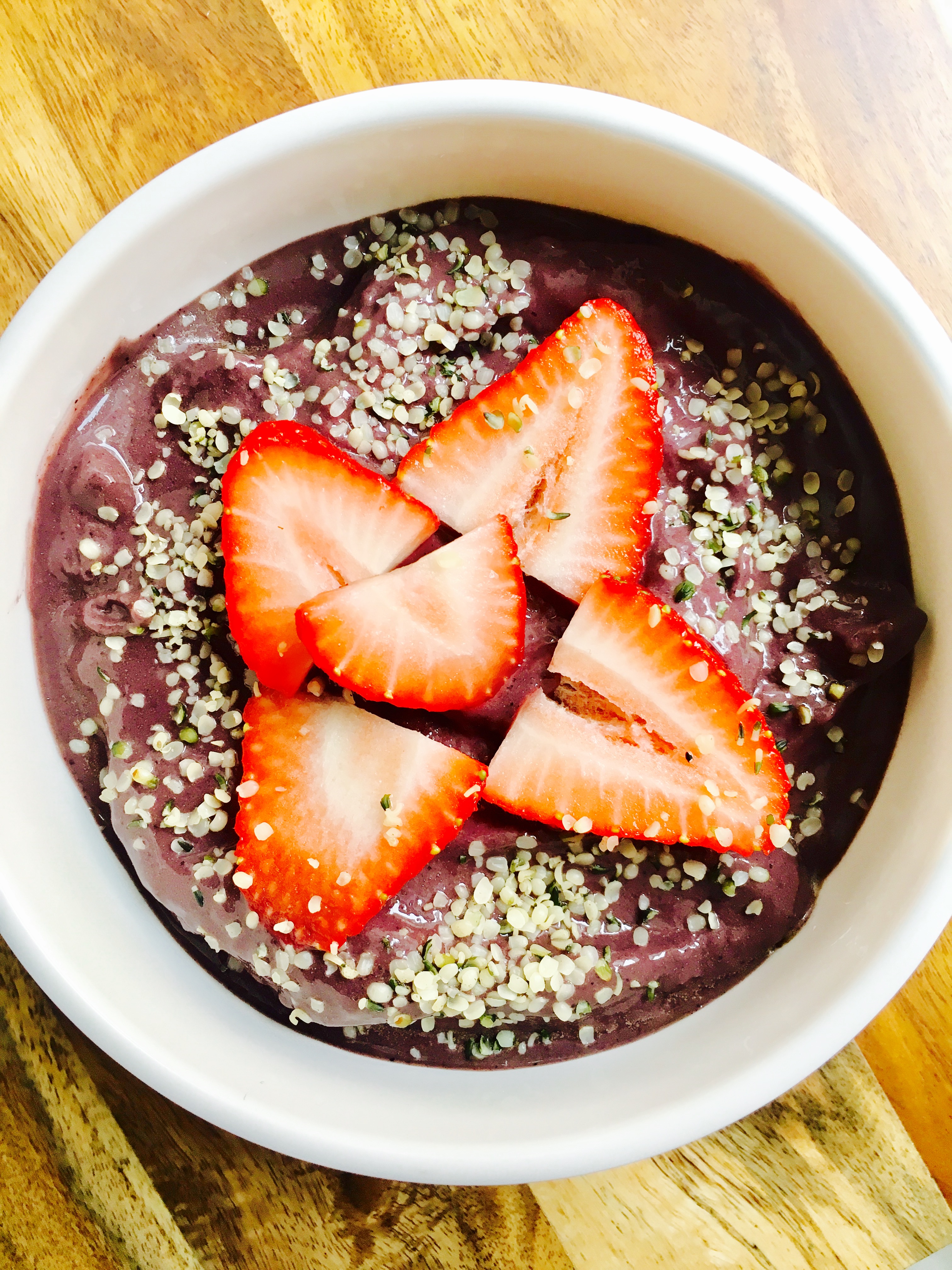 Dinner:
We went with leftovers.  I made Lindsay's Healing Red Pepper Bisque on Monday night, but left the shrimp on the side.  This way we had diverse leftover options!  Last night we enjoyed it with a Sizzlefish crab cake (which are amazing, btw), homemade guacamole, veggies, and crackers.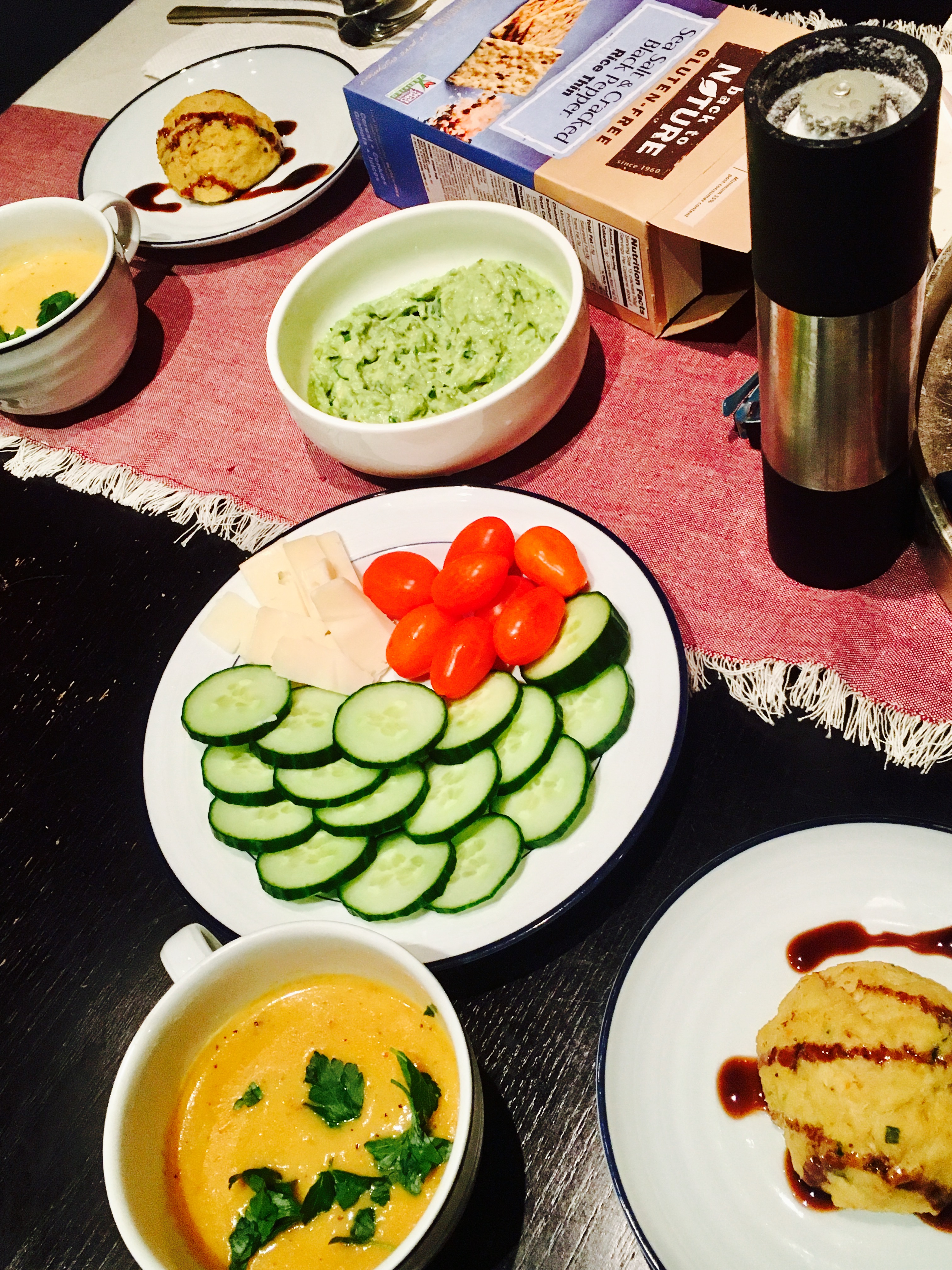 ***
Check out my friend Cora's WIAW… she braved made my Cauliflower Crust Brussels Sprout Quiche!
Have you had an açaí bowl?  How about Wild Blueberries?  
What's your favorite post-workout meal?