Some days I love to run.
Some days I'd rather light myself on fire.
Today I have an uncharacteristically sappy story to go along with my cloudy (thank god – it finally cooled down) run.
It's about what motivates me, even when I don't realllllly feel like dragging my ass to the gym or out for a run.  Exercising was not really my "thing" until about age 24.  To be honest, you would have been hard-pressed to convince me to much more than walk to dinner.  My mentality was "I'm not a big person, so why bother?"
Then my dad was diagnosed with cancer.  Despite chemo, stem cell transplants, and a lot of experimental drugs, he still did some form of exercise almost every day.  One morning while I was visiting him at MD Anderson where he was getting treatment, I went down to the fitness center with him and jogged on the treadmill while he walked along beside me with little 2 lb weights in his hands.  It was all he could do, and he was happy to be there doing it.
That moment is when I started running.  I looked at him and decided that if he could do that with terminal cancer, I had absolutely no excuse not to take better care of myself.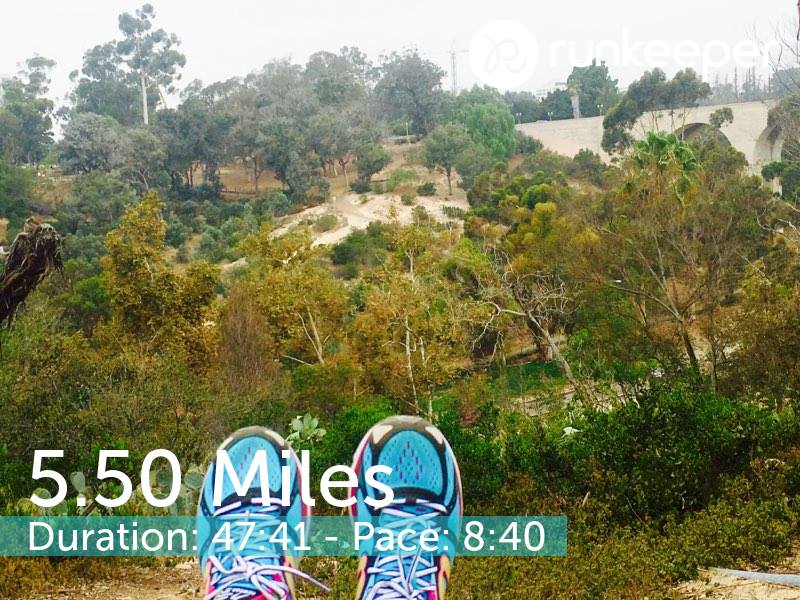 Years later I've found a lot of forms of exercise I love.  I love to lift, I can run if I'm in the right mood, and I'll attempt to play any sport.  Most days I look forward to doing it, both for fun and for my health.
But yesterday I ran for my dad again.  It was his 61st birthday… and I'm sure if he was still here, he'd have been running circles around me.
End sappiness. 
---
Read on for my whole day of eats, and link up to Jenn's WIAW baby right here today!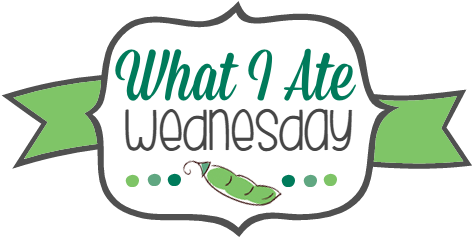 ---
Breakfast:
The usual morning cocktail followed by my vitamin gummies. 
Then this deliciousness happened:
Lunch:
Post-run I was happy to have Meghan's Spinach Lentil Veggie Burgers in the fridge.  I heated it up and topped it with mustard.  Sides of red bell pepper and raw asparagus.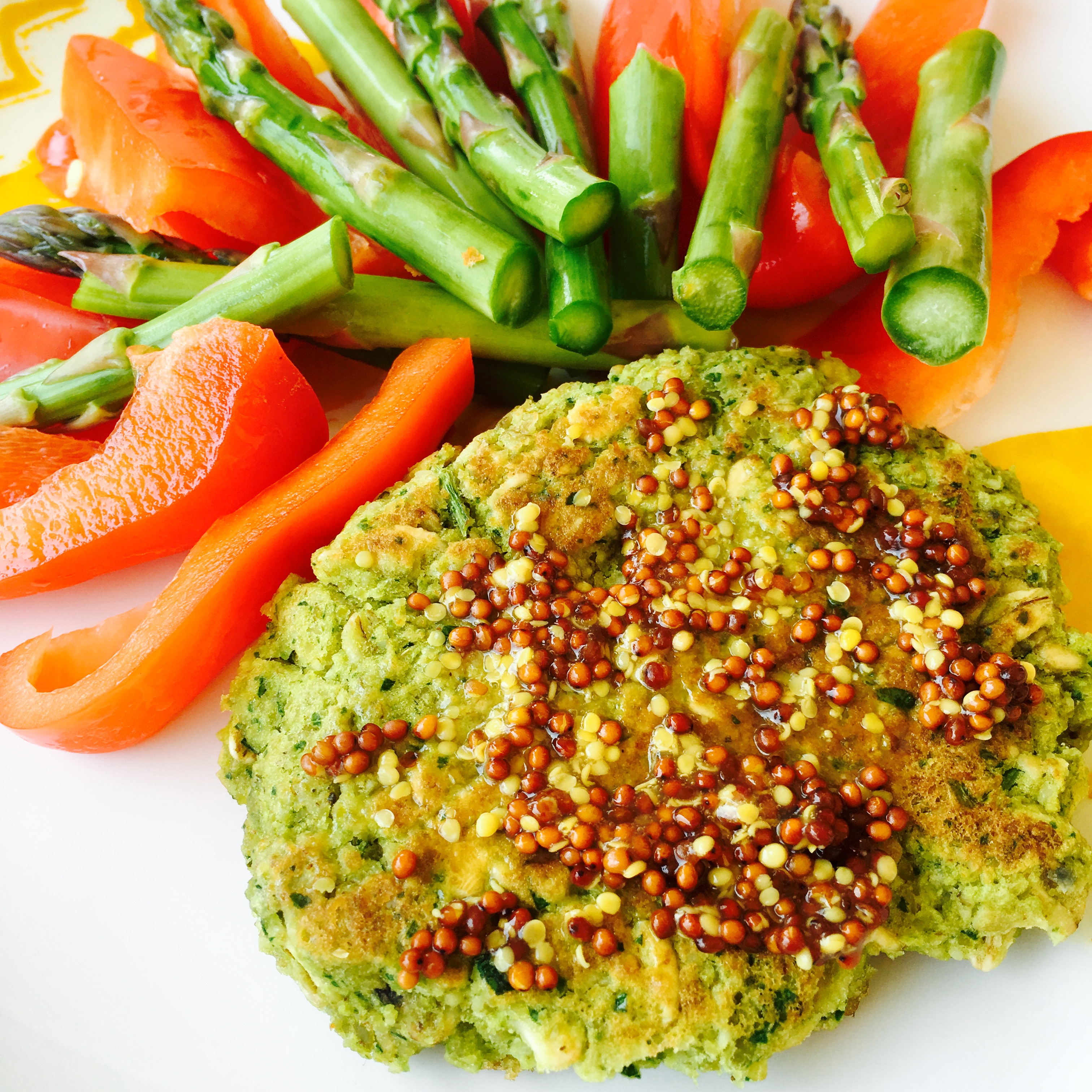 I love these burgers.  My little sister loves them.  Vegas… well, if it doesn't have meat and I call it a burger she is not amused.  Hahaha!  Don't listen to Vegas though.  These are good.
Snack:
I got more Growing Naturals protein in the mail, so I very excitedly made my favorite smoothie bowl after a quick back workout at the gym.  This never gets old.
Chocolate rice protein, CocoCardio, spinach, cinnamon, sweet potato (it makes it creamy – trust me), ice, and water.  Topped with granola and chia seeds.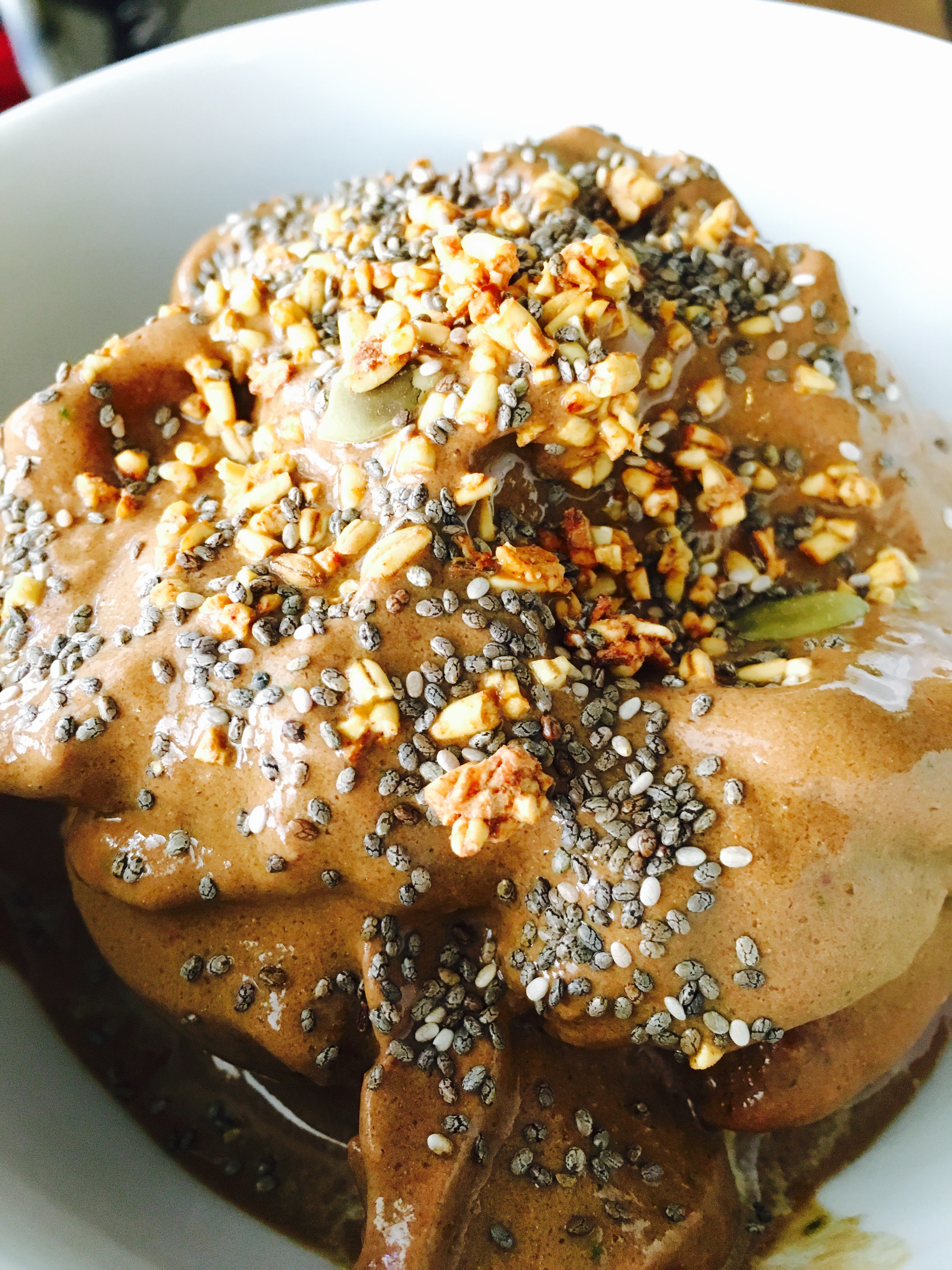 Dinner:
Vegas had grill duty again with these Blueberry BBQ Skewers.  That sweet-n-savory BBQ sauce is like crack.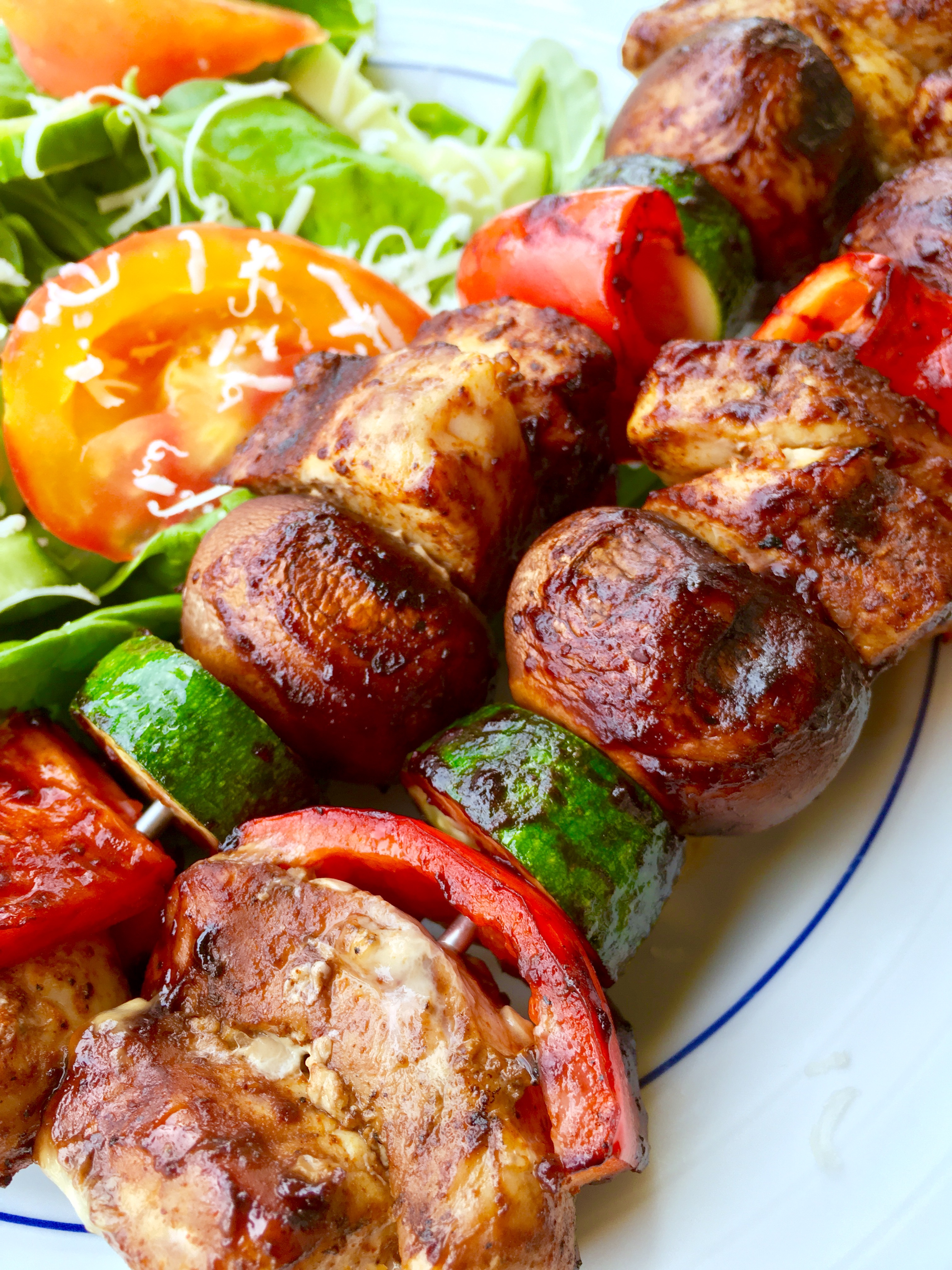 Then we were off to a concert which involved wine and popcorn.  #treatyoself


***
That passion for fitness also led me to get certified and begin offering personalized online training and nutrition programs!  Check out my philosophy here and fill out the from for more info.
Have you always enjoyed exercise?  Do you now?
Do you like veggie burgers?  Try Meghan's!