Mexico has no shortage of good food.
This may be an obvious point to many of you.
If you only have one day to eat (and drink) all that Tulum has to offer, you're in luck.  I've mapped out where to eat on Beach Road in Tulum, Mexico.

We spent 4 days in Tulum for a wedding at an all-inclusive resort with a gorgeous view and horrendous food.  As soon as we could escape to better eats, we headed for Beach Road.  It's one long dirt road, with the beach in front of it and the jungle behind it.  Every restaurant, bar, and store embodies a hippie beach vibe.  The open-air format gives everything a funky jungle feel.  Sort of like the adult version of Jungle Book!
The following restaurants are where we ate meals during our escape from hotel food.  There are no shortage of options, but these are a few we researched and were pretty damn impressed with.  (That's not just the tequila talking).  
Quick Tip: Make sure you get pesos out of an ATM.  Most places on Beach Road don't take credit cards, and using US dollars costs more.
Breakfast:
Zamas is a postcard-perfect beach hotel and open air restaurant less than 5 km from the Mayan ruins.  I'd love to stay here if we come back; the cabañas with their thatched roofs and private porches with hammocks looked heavenly.
We came here in search of breakfast and were not disappointed.  The pour-over coffee and freshly squeezed orange juice were great starts, but the mains were even better.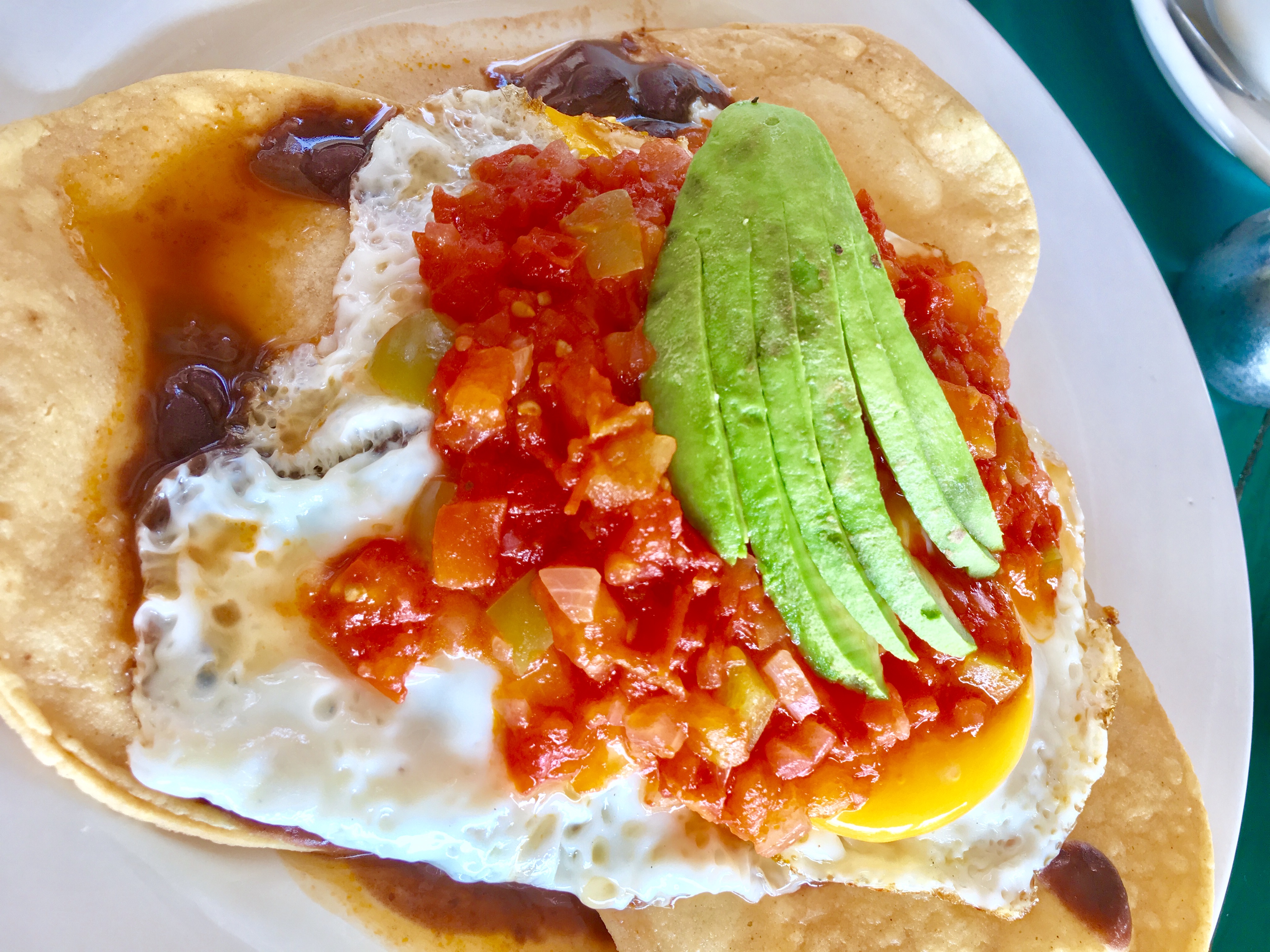 I had the Huevos Rancheros, which is one of my all-time favorite breakfasts.  This was the most well-executed I've had in recent memory.  Most of the time the tortilla chip base is soggy and oily, but these mysteriously remained crisp under the black beans, fried eggs, and ranchera salsa.
Lunch:
We decided to walk to the other end of Beach Road for some shopping before our next food adventure.  It was a bit further than I'd anticipated (translation: Vegas wanted to kill me).  If you're over-heated or not into walking, I'd recommend grabbing one of the many cabs.  Just make sure to ask how much before you get in!
I quite liked having a good walk after breakfast.  It made these drinks on the beach at La Eufemia all the more refreshing!  Whatever you do, don't miss the tajin-rimmed cucumber margaritas!  You can also rehydrate with fresh coconut water.  If you ask nicely, they'll crack open the coconut after you're done so you can scrape out the bits of meat.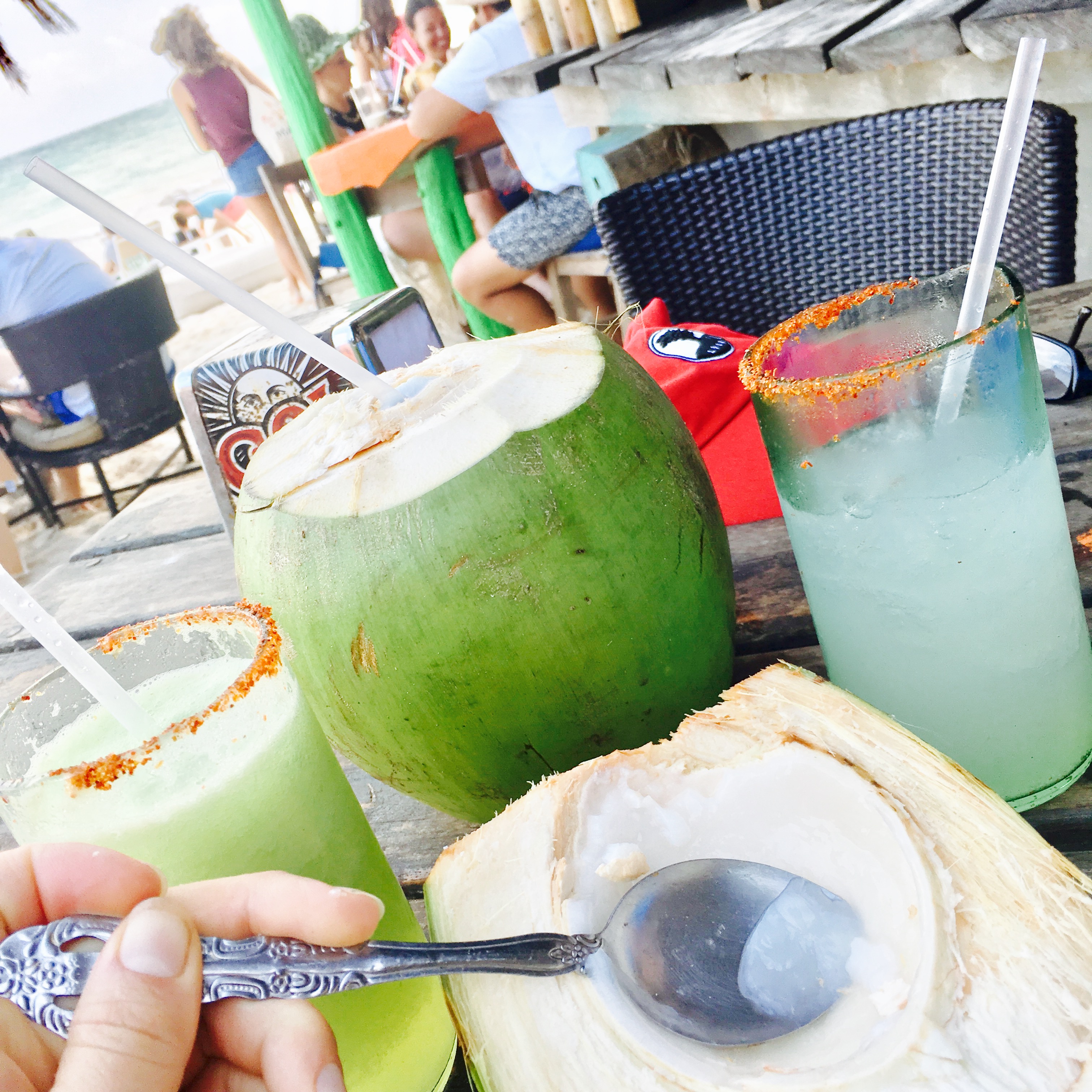 La Eufemia deserves it's own blog post.  It's that amazing.  This place is 100% what you expect from a hippie beach Mexican restaurant.  There's an easy-to-miss painted sign on the beach side of the road that includes their tagline: "Hippie chit taco boutique."
Enter under it and follow the palm tree-lined path to the beach.  You can sit at the bar under a thatched roof, or on the beach with your feet in the sand.  You'll catch wafts of neighboring tables' joints mixed with fresh fish being grilled.
Shockingly, they have wifi.  The password is "fuckingtacos".  You're welcome.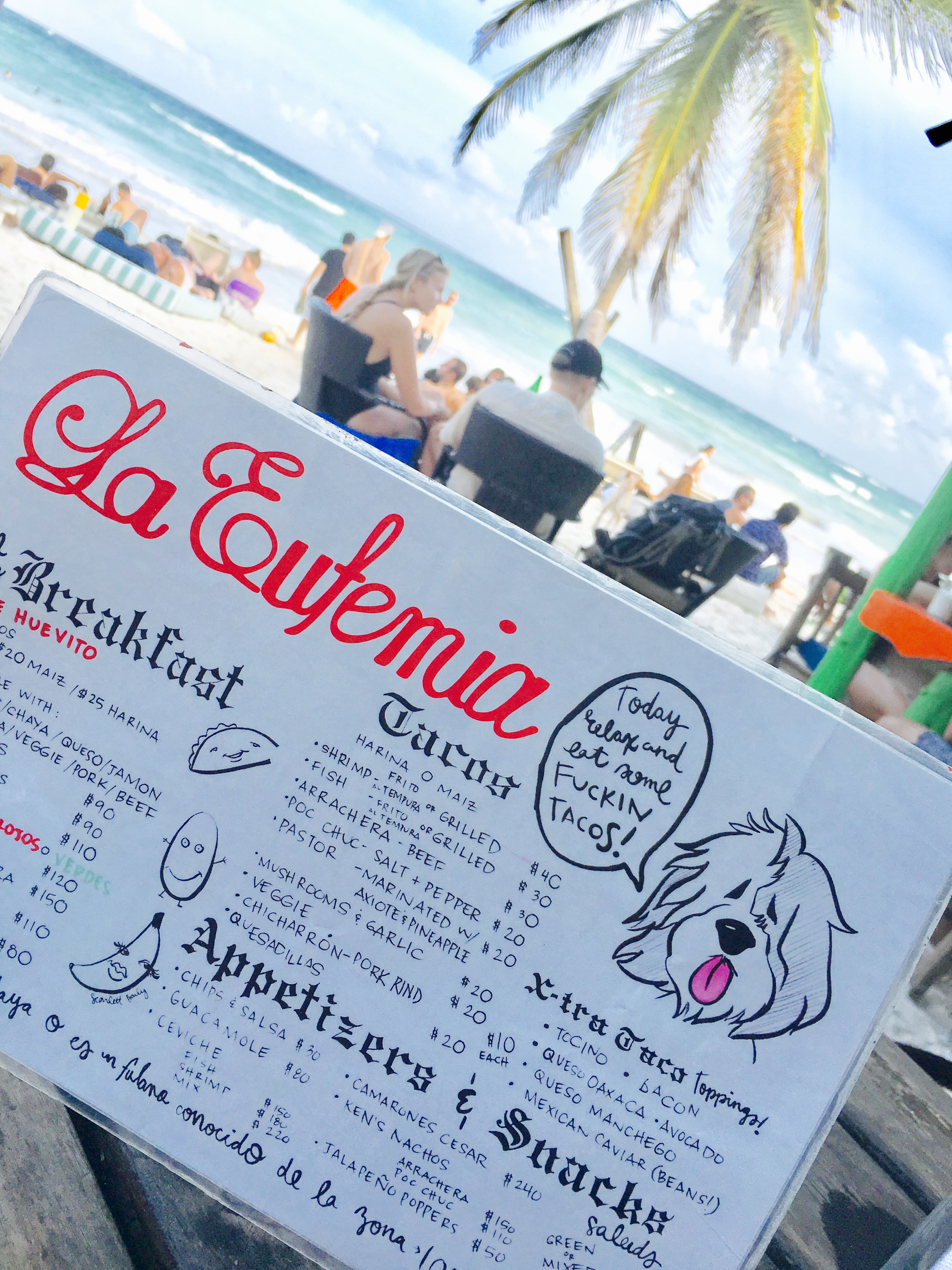 The food is every bit as fabulous as the drinks.  You can choose from all-day breakfast items, various tacos, and a few snacks.  Go for the tacos.  They're fairly small; 1-2 make a decent snack.
Specifically, try a shrimp taco and add bacon.  Everything is better with bacon but is shrimp tacos are especially better with bacon.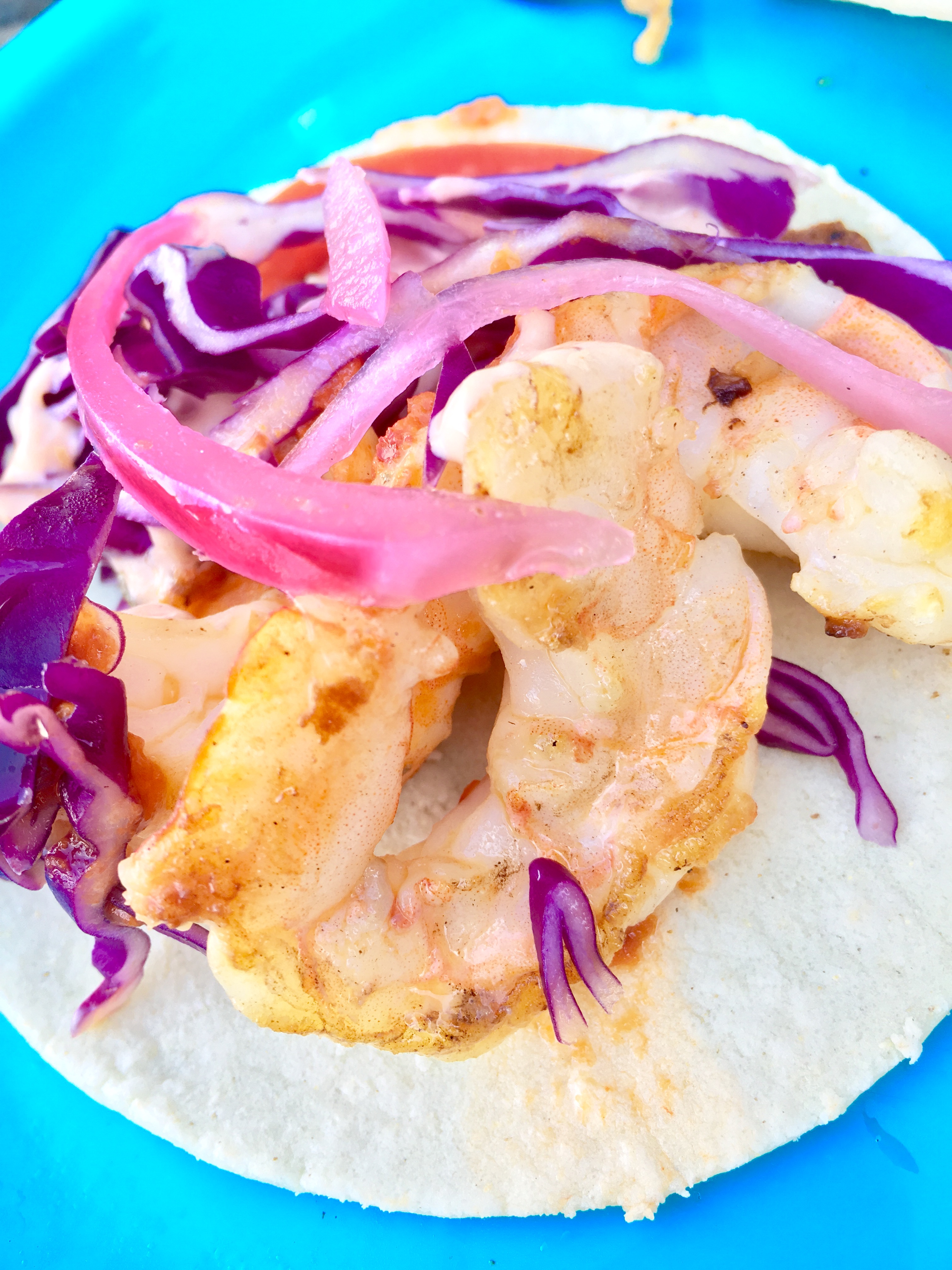 Snack:
Cenzontle is proof that god loves us craft cocktails are alive and well in Tulum.  This is better than any hipster bar in the states.  The bartenders are friendly and the eclectic thrift store decor makes you feel like you're sitting in your a-little-crazy-but-cool Aunt Martha's living room.
Plus they muddle cocktails in unison.  That chit is impressive.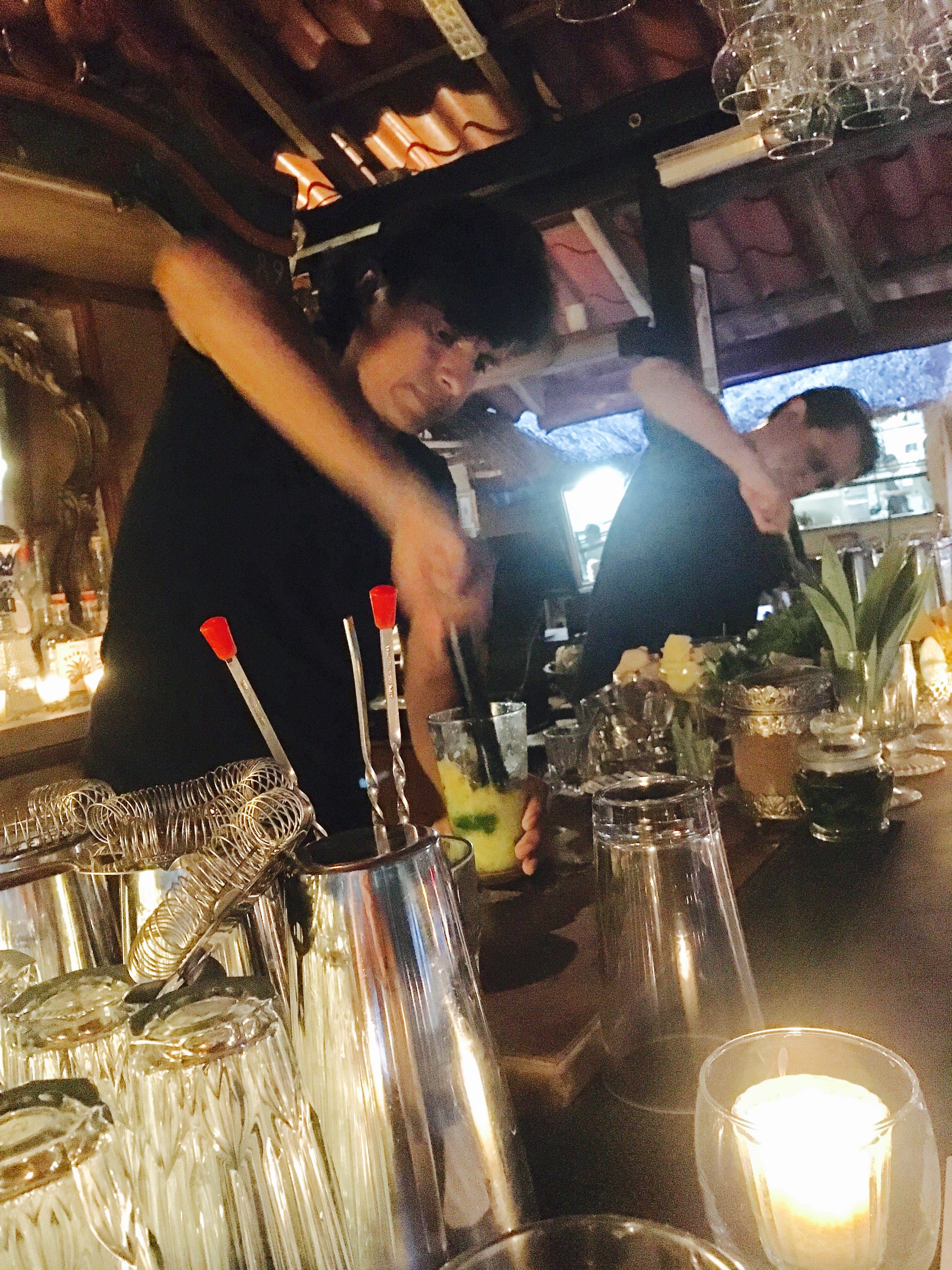 The winning drink of the evening was actually given to me by accident.  It's kismet.
It's called the Ella Fitzgerald: lime, pineapple, jalapeño, a bit of agave, and tequila.  It's fairly low alcohol and refreshing.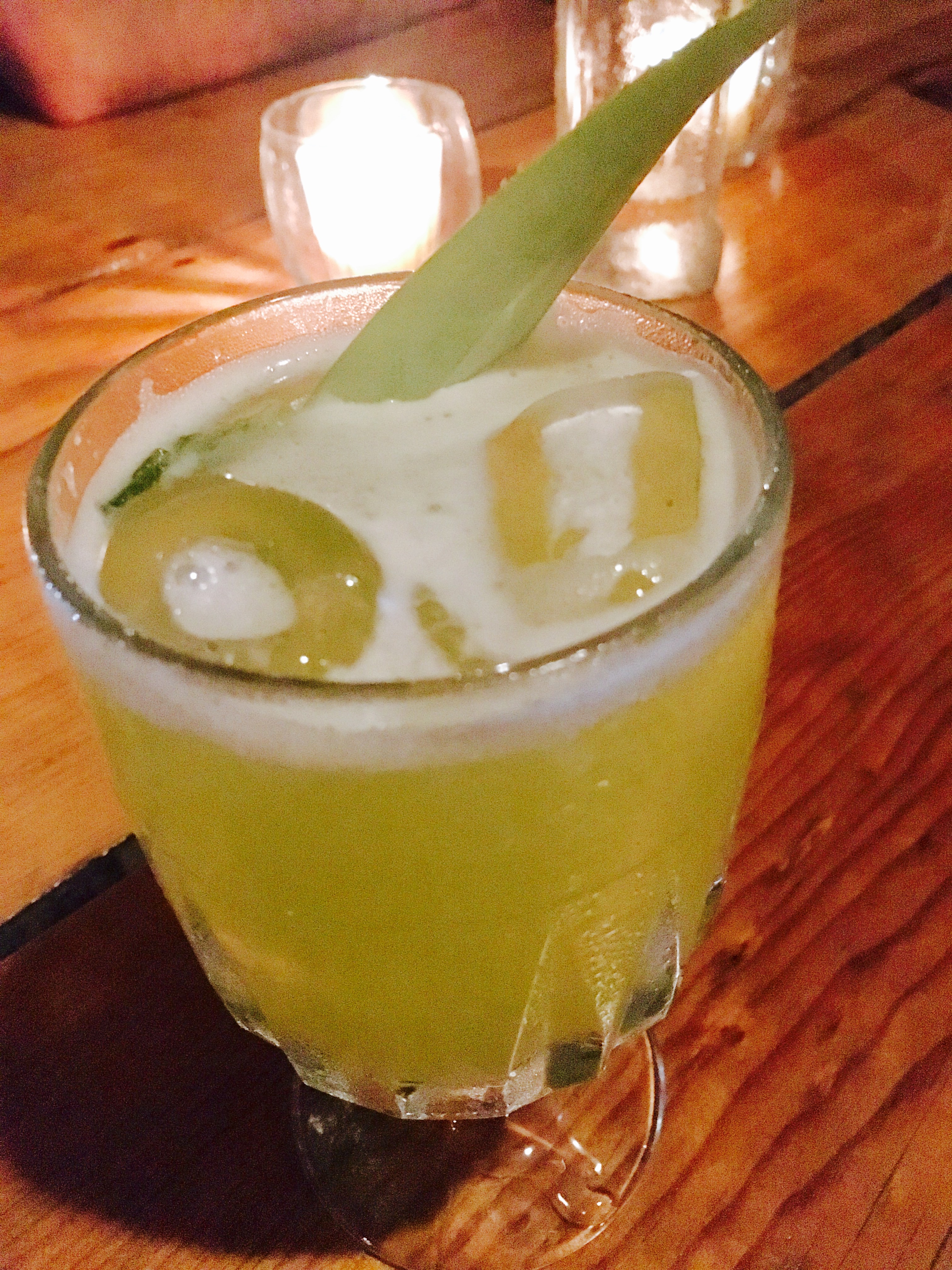 Everywhere I go, I have to try the octopus.  This was no exception.  The different part was that Vegas actually LIKED it!  My wife is a pretty picky eater; for her to like something this "odd" is a big deal.  She turned her nose up at all the octopus in Greece!
Their octopus perfect – diced and garnished with ginger mayo, cucumber, avocado, jicama juice, serranitos, and chile de arbol oil.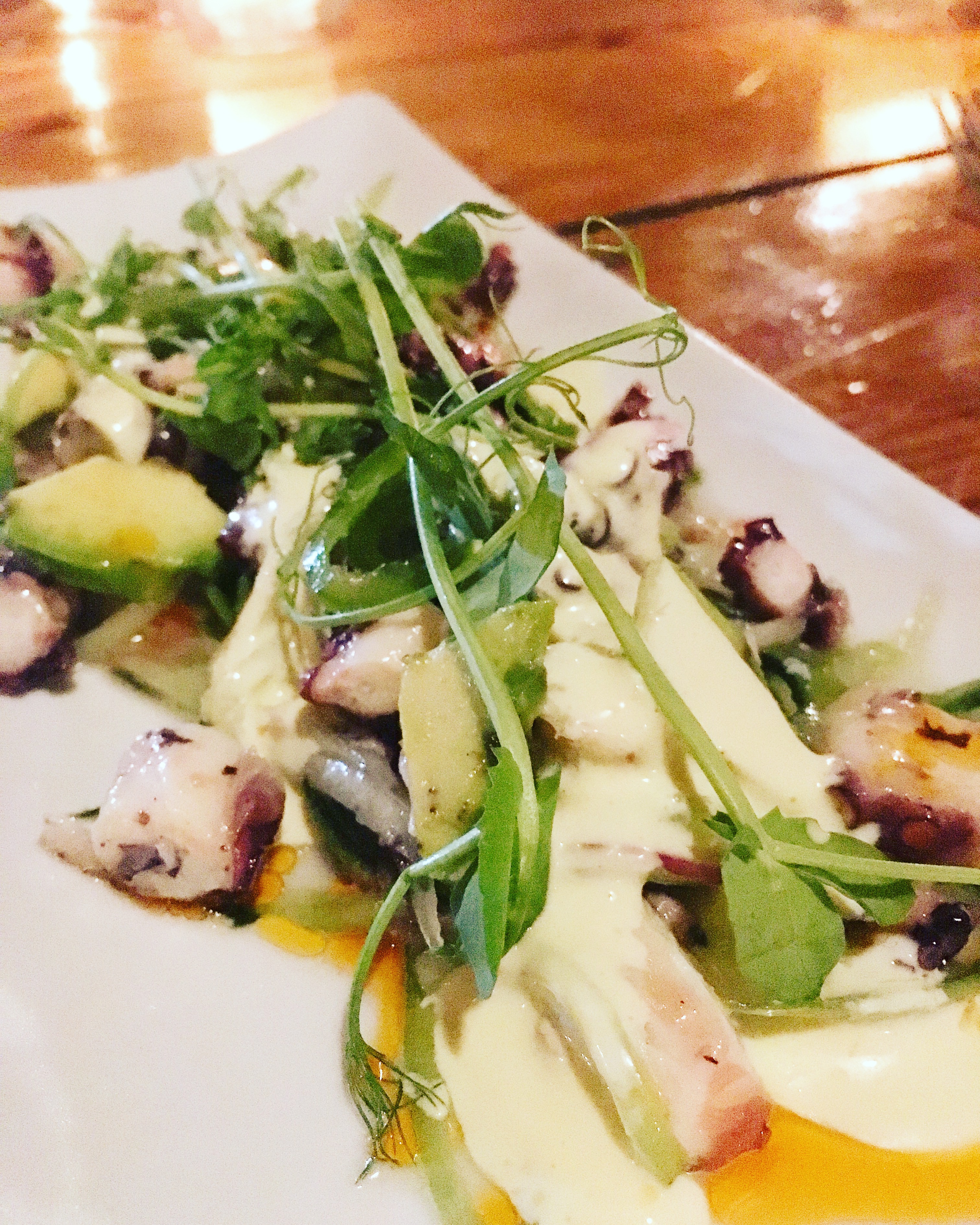 Dinner:
We didn't have a plan for dinner.  As soon as we happened upon Casa Jaguar, we only had to exchange a glance before walking in.  This quirky spot feels like a pop-up dinner in the jungle.  Like most places on this road, it was lit solely by candles and torches.
My pic didn't turn out, so I borrowed this from their Instagram feed to show you what I mean:
Vegas and I shared a plate of gilled veggies tossed with ginger, roasted pineapple, and a sweet and sour sauce.  I had Tuna Tostadas at our server's suggestion.  I'm normally not a huge tuna fan, but the freshness of the fish resulted in a flavorful, delicate dish that I fell in love with.
Vegas had the most giant prawns I've ever seen, served over mixed greens and grilled tomatoes.  The prawns were grilled over a layer of sea salt in their brick oven, so the flavors just permeated through out it.  It came with a dipping sauce that I can only describe as mole dressing.  I wish I knew what it was… I wanted to slurp it down like a decadent soup.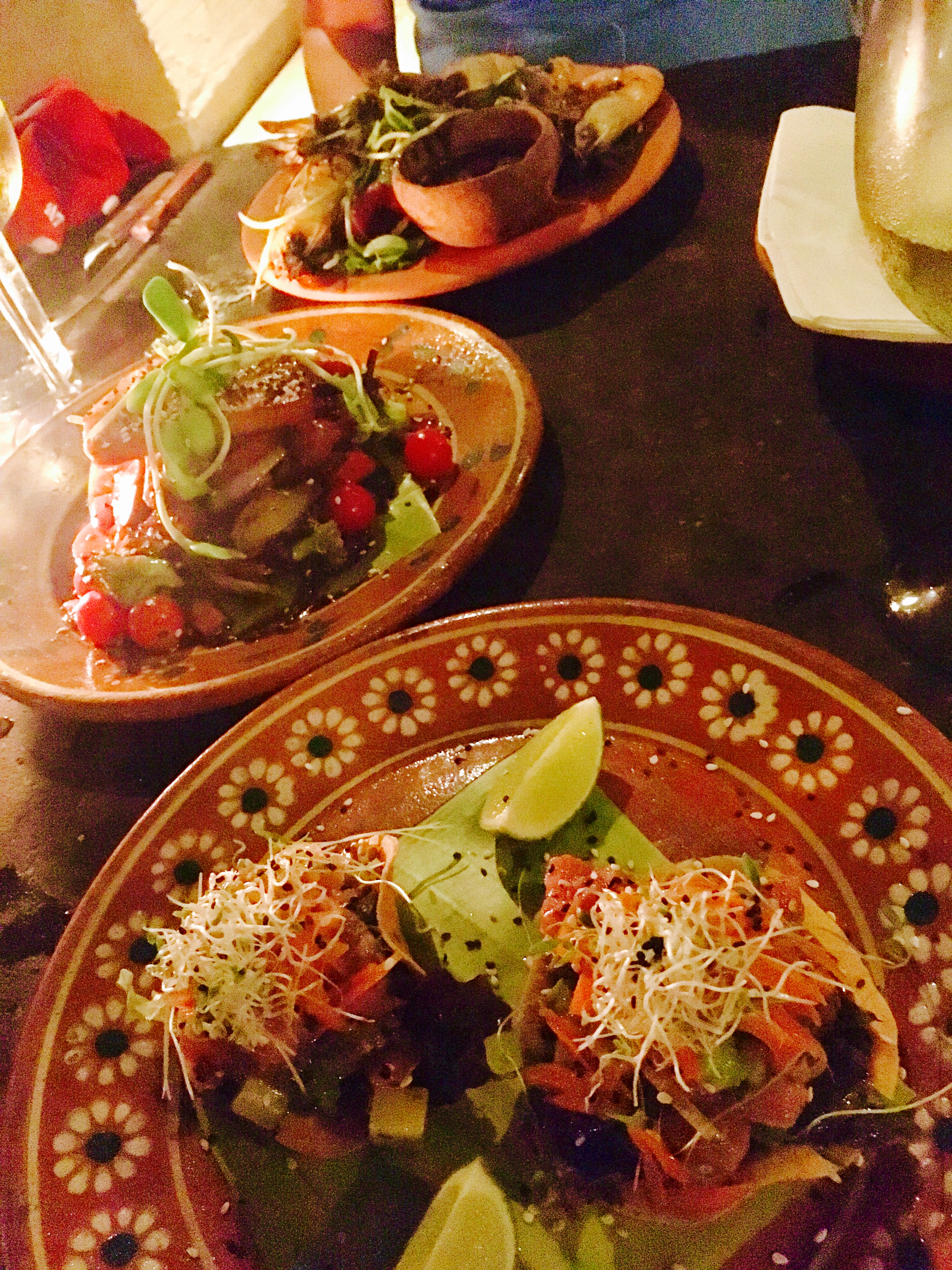 Nightcap:
I know, I know… we did a lot of drinking.  But we also did a TON of walking and even more sweating.  Plenty enough to justify a nightcap at Gitano (Spanish for "gypsy").
Gitano is a Mezcal bar owned by a cool hippie (do you sense a theme here?) guy from Venice.  It's on the jungle side of the road and actually looks like a jungle speakeasy.  They serve food, which I was too painfully full to order.  I can tell you that it smells downright intoxicating coming off of an open-fire grill in the back.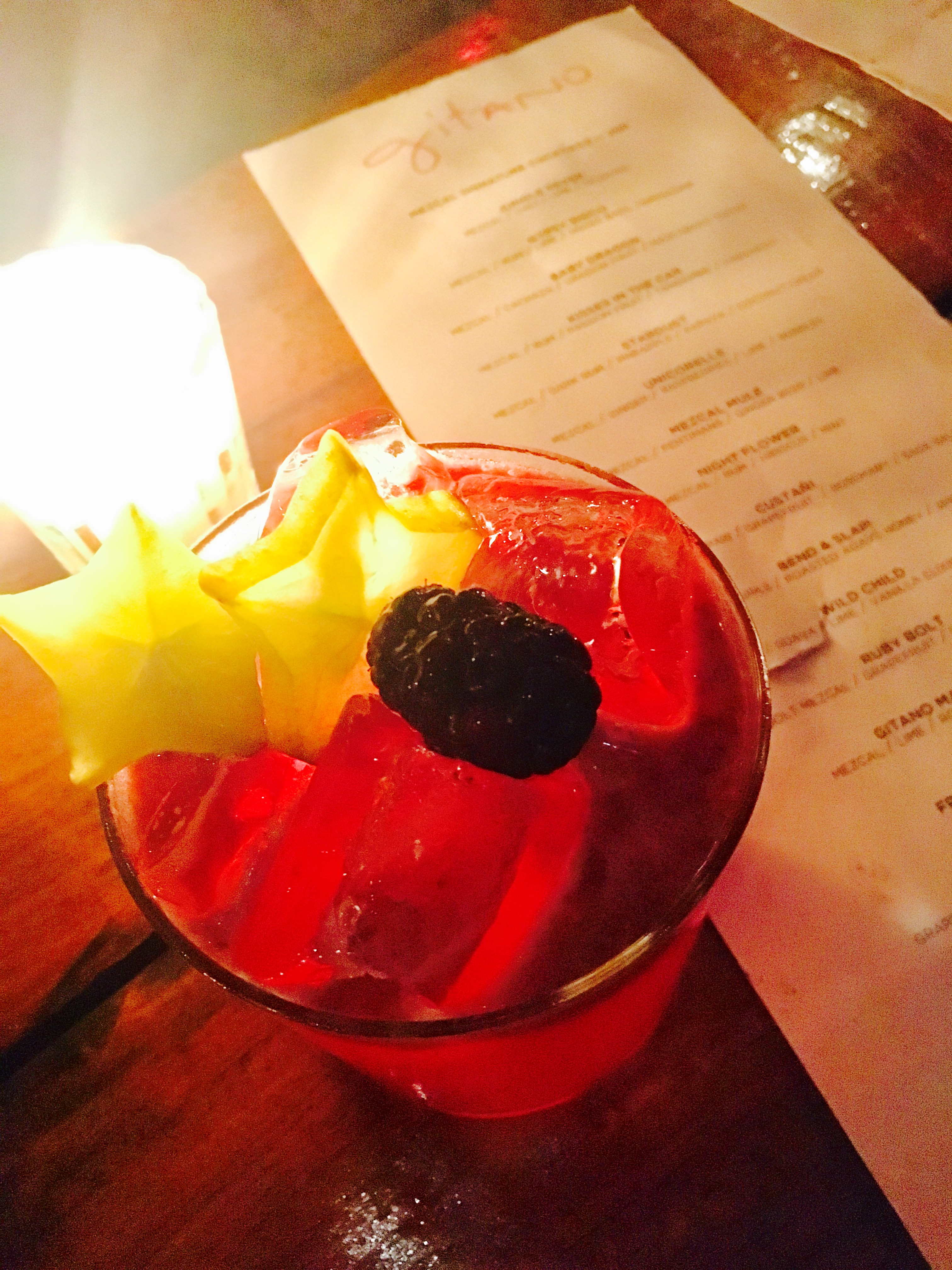 What we did have were a couple of cocktails so good that I could have rolled around naked in 'em.  This is not an exaggeration.  The drinks are crafted with handmade syrups and freshly pressed juices, then garnished with fresh fruit.
Mine was the Unicorelle: mezcal, ginger, blackberries, lime, and bubbles… garnished with starfruit!  Vegas had the Ruby Bolt: mezcal, grapefruit, damiana elixir, and honey.  We couldn't decide whose was better!
---
Make sure to link up to Jenn's WIAW baby right here today!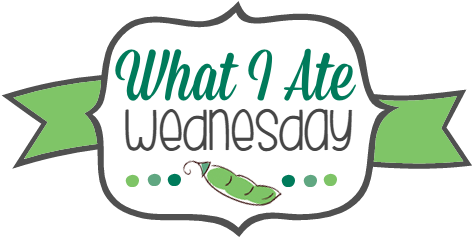 ***
In true fashion, I packed ACV and BCAAs so we could start each day with the usual morning cocktail.  Vegas requested it!
Have you ever been to a jungle destination?  It blew me away! 
Did you know there were craft cocktails in the jungle?