I spoke too soon.
One day I'll learn to knock on wood or something.
Last week I said we were getting to some form of normalcy.  HA!  Till the flaming oven happened… so here we are with a disheveled kitchen, no oven, and some random food.  We also have NO groceries since we were supposed to have gone to the farmer's market Sunday.  Fires really are inconvenient…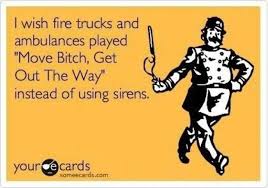 Our new oven gets delivered Thursday!  We'll see if we can manage normal next week.  I'm not holding my breath.
---
This WIAW we ate… whatever we could.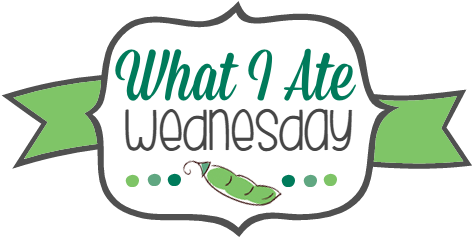 Read on for my eats, and then check out Jenn's blog for everyone else's delicious creations!
---
Breakfast:
Vegas and I had our usual morning cocktail.  I had my morning sludge.
The good news it that the kitchen was pretty much unpacked.  We used the waffle iron to make a pretty good breakfast!  So good I almost forgot a pic.  I used Quest Vanilla Milkshake Protein Powder
 and cocoa powder to make Chocolate Protein Waffles.
Chocolate Protein Waffles
1/2 scoop protein powder (14g)
1 T cocoa powder
1 T coconut flour
1/4 tsp baking powder
1/4 tsp cinnamon
1/4 C milk (I used vanilla soy)
3 T egg whites
Mid-Morning Snack:
I went to boxing class at noon and need a quick fix to tide me over.  Quest to the rescue.  This Sour Cream & Onion flavor
 is my favorite.  There may have also been a few peanut M&Ms.  Vegas has an addiction and I'm weak.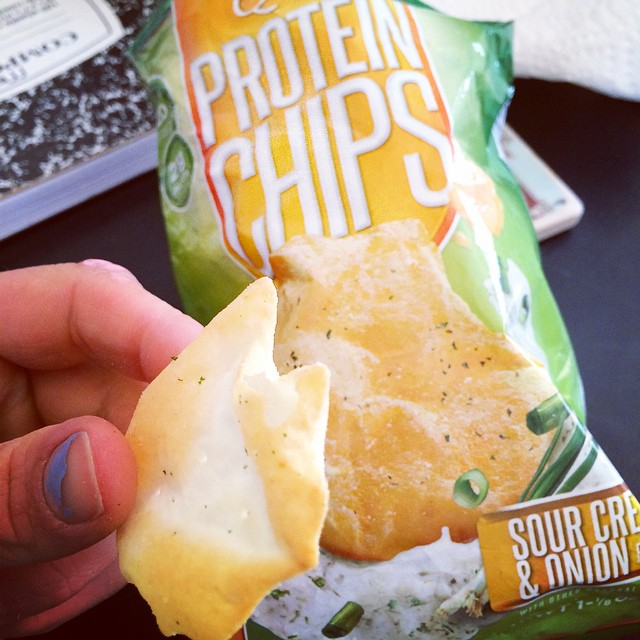 Post-Workout Snack:
After a sweaty workout, all I want is a cold bowl of protein ice cream.  This is a mocha… with kale.  Just chocolate protein, kale, ice, cinnamon, and left over coffee from the morning.  Topped with chocolate syrup and Honey Nut Cheerios.
Dinner:
At this point I needed "real" food.  We rode our bikes to the shop to get Vegas' worked on and then went out to celebrate National Beer Day at The Buffalo Public House.  I got a Belching Beaver Double IPA (REALLY good) and she got a Three Philosophers.  We also had mussels, sausage flatbread, and cheese bread steak sliders to accompany.
The food was mediocre (don't order the mussels), but the beers were good.  So we had a second round.  And split a third.
 Vegas had left her bike at the shop for work, so I was walking mine home with her.  When she complained about me walking too fast I offered to let her ride my bike and run behind.  Totally thought she'd turn me down.  She did not.
This was my view home:
***
I'm already planning my first adventure with the new oven… it's going to be a muffin weekend.
What is you favorite no-bake meal? 
Would you have taken me up on the bike?