I tasted over 60 wines in 2 days.
I didn't swallow.  TWSS
Vegas and I ran off to Napa to take a wine course.  It was amazing and crazy.  I've never tasted so much wine without a drinking a single sip.
Our last day there was meant for fun though – we visited 4 of the best wineries I've been to!
Can you imagine working there?!  I'd be in heaven.
We took a tour with Wine Cube Tours.  It was unreal – I've have never found the places we visited.  Plus, Napa + Wine = Driver.
I am super proud of myself for getting up to run twice while we were there.  I did about 3.5 miles both times.  It's the longest I've run since my PRP Therapy in my ankle.  Pain free running is amazing!!!
---
Now for the food.  Read on for my day of eats, and join in Jenn's WIAW over at Arman's today!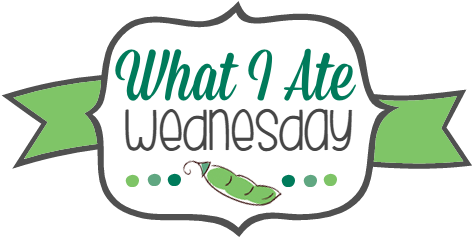 ---
Breakfast:
I had my usual morning cocktail – I bring it with me even when I'm traveling!
Breakfast was a chocolate covered doughnut.  I passed a bakery on my way back from the run.  It smelled too good to pass up.  Don't judge.
Lunch:
We made the requisite stop at Gott's Roadside.  I hadn't had much in the way of veggies, so I opted for a salad.  Vegas had a burger and a beer.  We split some sweet potato fries too.
Wine Snack:
Swanson Vineyards was the last stop of the day, and the PERFECT selection by our Wine Cube Tour Guide.
The thing about wine tasting is that you're rarely given so much as a cracker anymore.  When we walked in to a full on cheese paring, I almost audibly squealed.  The New Orleans-esque decor was really fun too.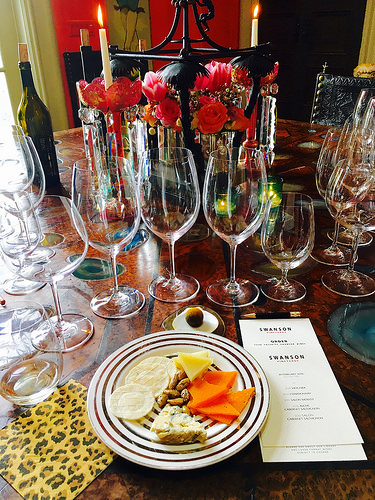 Funny story: the coupe we were tasting with at Swanson is from my home town.  Small world!
Dinner:
By dinner we were ready for a nice sit down meal.  We decided to walk to downtown Napa to try out a French place that came highly recommended.  San Diego has fabulous food, but we don't have much French cuisine.  Angele did not disappoint!
I was over the moon with the apps.  And the (unpictured) wine.  Vegas was grinning like a Cheshire cat across from me.
Then the main courses came out.  I ordered with duck with roasted potatoes and apple (I let Vegas had my potatoes and stole the rest of the bread… because ewwwww potatoes).  Vegas had a lobster pot pie that was so good that we almost ordered a second one!
Added to the list of "must revisits," fo' sho'.
***
You'd think after all that I'd be sick of wine.  But no.
Have you ever been to a wine tasting?
When was the last time you had a doughnut?