This according to Jason Kessler, contributing writer to Bon Appetite.
In a recent article he brings up the point that people often eat vegan (or vegetarian) because they assume it's healthier.  While veggies are good, I do agree with Kessler that vegan does NOT equal healthy.  You can find junk food to fit any diet!  I've had many a super-sugary (and tasty) vegan chocolate cake!
Society falls into this belief trap so often.  Somehow "vegan" or "organic" or "all-natural" became synonymous with "healthy."
The truth is that fried is fried and sugar is sugar, whether it's vegan or not.  And the sodium?  Look at it the next time you pick up that vegan frozen meal at Whole Foods.  It's just as bad as the rest of the freezer section.
We all indulge, no matter what our diet.  Yes, a plant-based diet can be more healthy.  But so can a carnivore's fare.  The key is moderation.
My bottom line: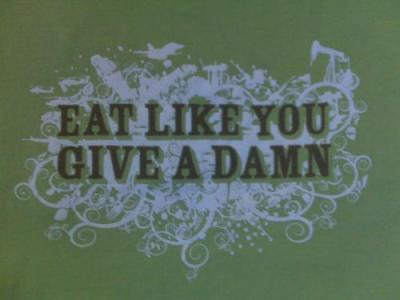 ___________________________________________________________________________________
Now for a fun vegan story.
I was in Chicago on business last week and was pleased to find an unusual offering on the breakfast menu at the Hyatt in Schaumburg:
The room service menu included a VEGAN tofu and veggie breakfast hash!
You guys know I'm not 100% vegan, but I do strive for a plant-based diet.  Of course I had to order this!  I was pleased to find that is was light and fresh, and served with a side of hot salsa.  It was a great way to start the day before an 8 hour presentation.
Thank you, Hyatt for offering a delicious vegan breakfast option!
***
Don't forget to enter to win 1 of 2 BENGAY Zero Degrees prize bags: http://wp.me/p16jDn-1hS
Does it bother you that "vegan," "organic," etc. is so often thought of as being automatically healthy?
Have you ever been pleasantly surprised by a hotel or restaurant offering dishes for specific diets?  This Hyatt also offered gluten-free options!