I did something I haven't done since I was in middle school.
I ate canned tuna.  My mom used to make tuna salad every Sunday after church.  She mixed in pickles, apples, onion, mayo… it was a hodge podge.  Every Sunday.  One day I decided I no longer liked seafood, and that was the last of the tuna for me.
The Chicken of the Sea (canned tuna) is a cornerstone of the bodybuilding diet.  In my quest for new ways to add protein to my diet, it was only a matter of time until tuna salad had to return.  It's easy to make, portable, and is actually better on day 2.  It's also filled with protein, fat-free (if you get it packed in water), and has virtually no bards.  The perfect lunch to take to work.  
When I decided to give it a go, I knew I had to do something different (no offense, Mom).
In my salad, I incorporated smashed chickpeas for a variation in texture.  The 'peas were easier for me to think about eating than tuna.  
If you are vegetarian, this would be a great salad with just the chickpeas!
Mayo is (of course) not permitted on my nutrition plan, so I opted for a version of tzatziki sauce to stir into my salad.  This slimmed-down version of the Greek classic is Greek yogurt-based, adding even more protein.  It is also full of flavor from the herbs and garlic, leaving no trace of fishiness in the salad.  Watch out for garlic breath though!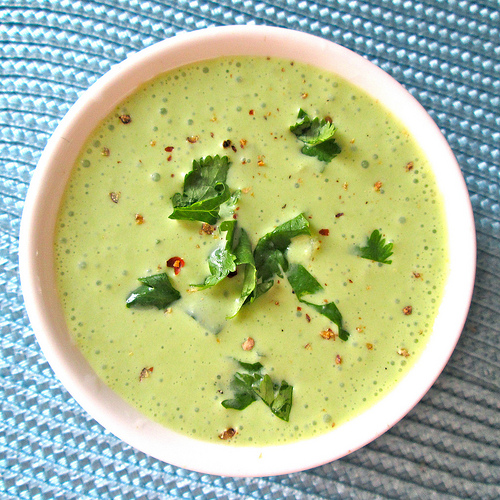 The verdict?  I've taken this for lunch twice this week.  Apparently I really like tuna salad.  Winner, winner… chicken-of-the-sea dinner!
Note: I made my chickpeas from dried peas rather than canned to keep the sodium low.  If you do this and have left over, try roasting them for a fun snack like I did here.
 _______________________________________________________________________________________
Before the winner dinner recipe, I suppose you guys are more interested in the winner of The Simply Bar Giveaway?
Congratulations to….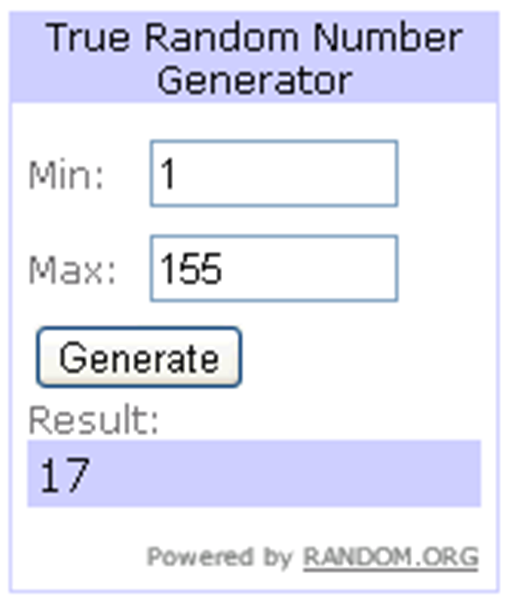 Layla!!!
You are the winner of a sample pack of Simply Bars.  Send me an email with your address and I'll pass it along to the Simply Bar crew. 🙂
Thank you all for entering, and for sharing your goals.  Click here and read through the comments – they are really inspiring!
_______________________________________________________________________________________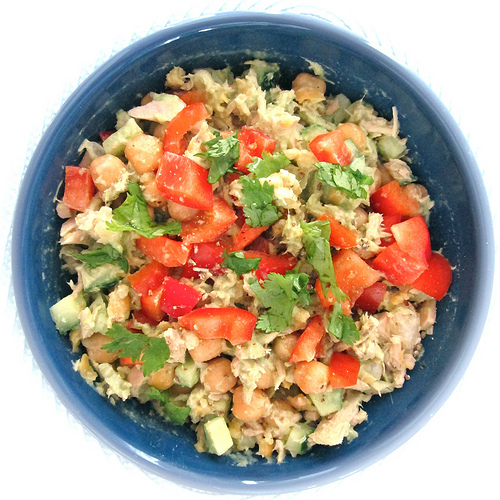 Tzatziki Tuna Chickpea Salad
For the Salad:
1 can of tuna (packed in water)
1/2 C chickpeas, smashed
 1/2 C red pepper, diced
Cilantro (optional, for garnish)
For the Sauce:
1 container Greek yogurt
2 garlic cloves
1T chopped yellow onion
1/4 C fresh dill
1/4 C fresh cilantro
Juice of 1/2 lemon
Zest of 1/2 lemon
1/2 large jalapeno
1/2 large cucumber, finely chopped
For the Salad:
Combine salad ingredients in a medium bowl.  Set aside.
For the Sauce:
Place all ingredients except cucumber into blender and blend until smooth.
Stir in diced cucumber and enjoy!
Makes 2 servings, with some sauce leftover.
***
I saw on Nightline last night that chin implants are the fastest growing plastic surgery procedure… because people don't like the way they look online.  Wow.
Is there a meal from your childhood that you still can't/won't eat as an adult?  Meatloaf, anyone?
Would you ever get a chin-plant?