I am a blogger and I am NOT a Trader Joe's addict.
Please don't pelt me with stones.
I realize that just last week I posted about chicken I like to get a TJ's; however, I rarely buy anything else there.  Why?  I try to limit modified/packaged foods in my life (have you seen the sodium content in all those nifty frozen foods?!), and I don't think they have the best produce.

Many of you have already seen this article warning about the GMOs (genetically modified organisms) in products from the store.  Trader Joe's buys many of their products in bulk from suppliers.  This keeps the price down, but it means you don't know who is making your food.  They won't disclose that info because the companies they work with would rather not advertise that you can buy Product X cheaper at Trader Joe's vs. the name brand from another grocer.  The article goes into more detail, but check out their list of items considered "safe" to buy and those to avoid (step away from the 2 buck chuck).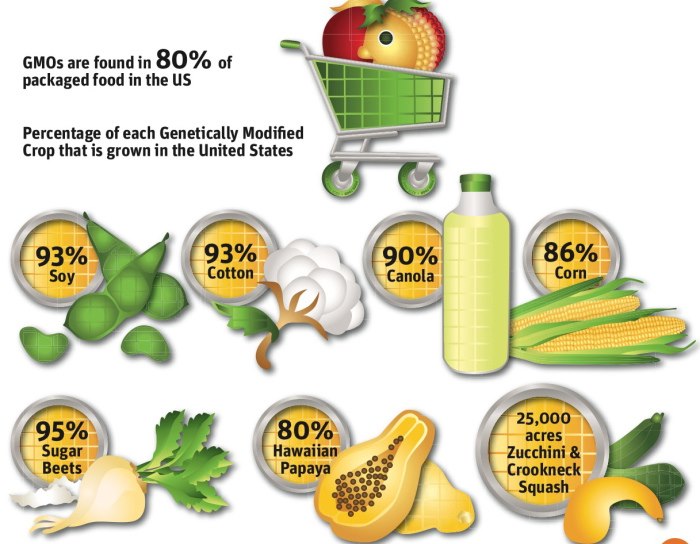 Trader Joe's isn't the source of the problem – this is an issue with all major grocers.  They have a place, and I 100% get that sometimes you must have quick and easy food around.  No one is perfect.  Ain't nobody got time for that!
All I am proposing is that you know the facts and can make an educated choice about the food you fuel with. 🙂
________________________________________________________________________________________
This WIAW is my first one back on the competition diet.  I'm trying something new and amping up my carbs to gain more size.  What I've learned in the 3 days I've been on the plan is that it's HARD to eat a ton of carbs.  Next week I'm just going to make a massive pot of grains and shovel it in.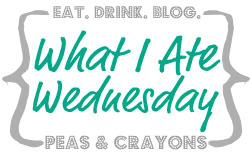 Read on for my traveling food, and then check out Jenn's link up for everyone else's delicious days.
________________________________________________________________________________________
Breakfast:
My favorite addiction, my morning cocktail (apple cider vinegar, water, Glutamine, and  Fitmixer Aminos) started my day out productively… if you know what I mean…
Pancakes have been on my mind lately.  I tried this odd combo a couple of weeks ago, failed, and set it aside.  This morning I felt inspired to try it again.  And it worked.
The recipe?  Check back Friday – I'm saving this for #strangebutgood!!!
Mid-Morning Snack:
It is a fishy week for me.  Morning snack was cod I baked during my Sunday prep with Ethiopian spices.  To take to work, I shredded it up and tossed it with fresh red bell pepper.
Eaten with a side of hummus, Ezekial bread, and a rare purchase – Starbucks green tea.

Lunch:
I love it when meals feel like treats.  Sea Bass is always like that for me.  I brought a piece for lunch today and ate it with an arugula (it was ridiculously fresh and flavorful at the market this week), cauliflower, and beet salad.  My yummy carbs were a tortilla and (unpictured) hummus.
Afternoon Snack:
This shirataki pasta bake was based on a favorite Vegan Ricotta Pasta Bake I'd forgotten about.  I took the idea and make it un-vegan. #sorryimnotsorry
I made it for dinner and then brought the leftovers to work.  It was a great reheated with a slice of Ezekial bread.
I followed the baking instructions in the link above, but sautéed the onion and garlic, adding the turkey to cook through before baking.  These were the ingredient modifications I used:
Turkey & Ricotta Pasta Bake
1/4 C red onion, diced
3 cloves garlic, minced
2 tsp lemon juice
1/2 lb ground turkey, sautéed
2 T fresh rosemary, minced
1/2 tsp ground oregano
1/2 C marinara sauce (I used low sodium)
1/4 C fat-free ricotta
1 tsp red pepper flakes
Pinch of cinnamon
Pepper, to taste
1 package Shirataki noodles (I used spinach

Skinny Noodles

, you could use regular pasta too)
I finished that off with a vegan Granola Cookie.  I was making them for the winner of last week's bake sale… I had to have one for quality control purposes.  They are low sugar and vegan!  Practically a health food.
Dinner:
Dinner was eaten in the form of a hearty smoothie bowl post-workout.  I made my Carrot Cake Batter Protein Shake, but added a TON of spinach.  It IS easy being green. 😉
The toppings were kabocha, peanut flour sauce, and a really cool new granola.  I was contacted by Klara who started a company called Mix My Own.
Mix My Own is a custom website that allows you design your own granola and I jumped at her offer to try it out.  I ordered 1 for me and one for my mom (who gave it a glowing review).
In My "All Mine" Mix:
Gluten-Free Oats
Organic Millet
Organic Kamut puffs
Dried Pomegranate
Organic Coconut
Pecans
Organic Ground Cinnamon
Organic Cacao Nibs
You can choose from a 1 or 2 pound bag.  The one pound bag it huge – it has about 15 servings (1/2 C each). I had a blast creating my own custom combo.  Definitely worth checking out!
Disclosure: I was provided a coupon for a free trial.  As always, my opinions are all my own.
Dessert:
I made an kickin' combo in effort to hit my carbs.  I was still low… but this was a tasty effort.  I made my Zucchini Bread Protein Batter, but added 1T of cocoa powder and eliminated the protein powder in favor of more cottage cheese.
That deliciousness was topped with 1/2 a baked brownie-flavored Quest bar (350 degrees for 10 mins), a dollop of TruWhip, and cherry on top.  Some days just deserve a cherry, ya know?
***
It feels like it should be Friday… but it's all good.
Do you try to avoid GMOs? 
What would be in your custom blend of granola?