You guys.  I'm in PARIS!
They hate me already… I can't speak ANY french.
When Mary reaching out about guest blogging, I was elated.  And not just because I'm traveling.  Mary's blog has been a source of inspiration for me this year.  I love her Monday challenges – there's always a workout goal, a healthy eating goal, and a self-love goal.  I need these reminders in my life!  The other reason I love her blog is here incredible crafts.  I mean… she made her own stationary!
This post is perfect for me – I travel a TON!  I fact, I did my own post about Flying on the Cheap not long ago.  That Scott's Cheap Flights newsletter is the reason I'm in Paris right now… for $400.  BOOM.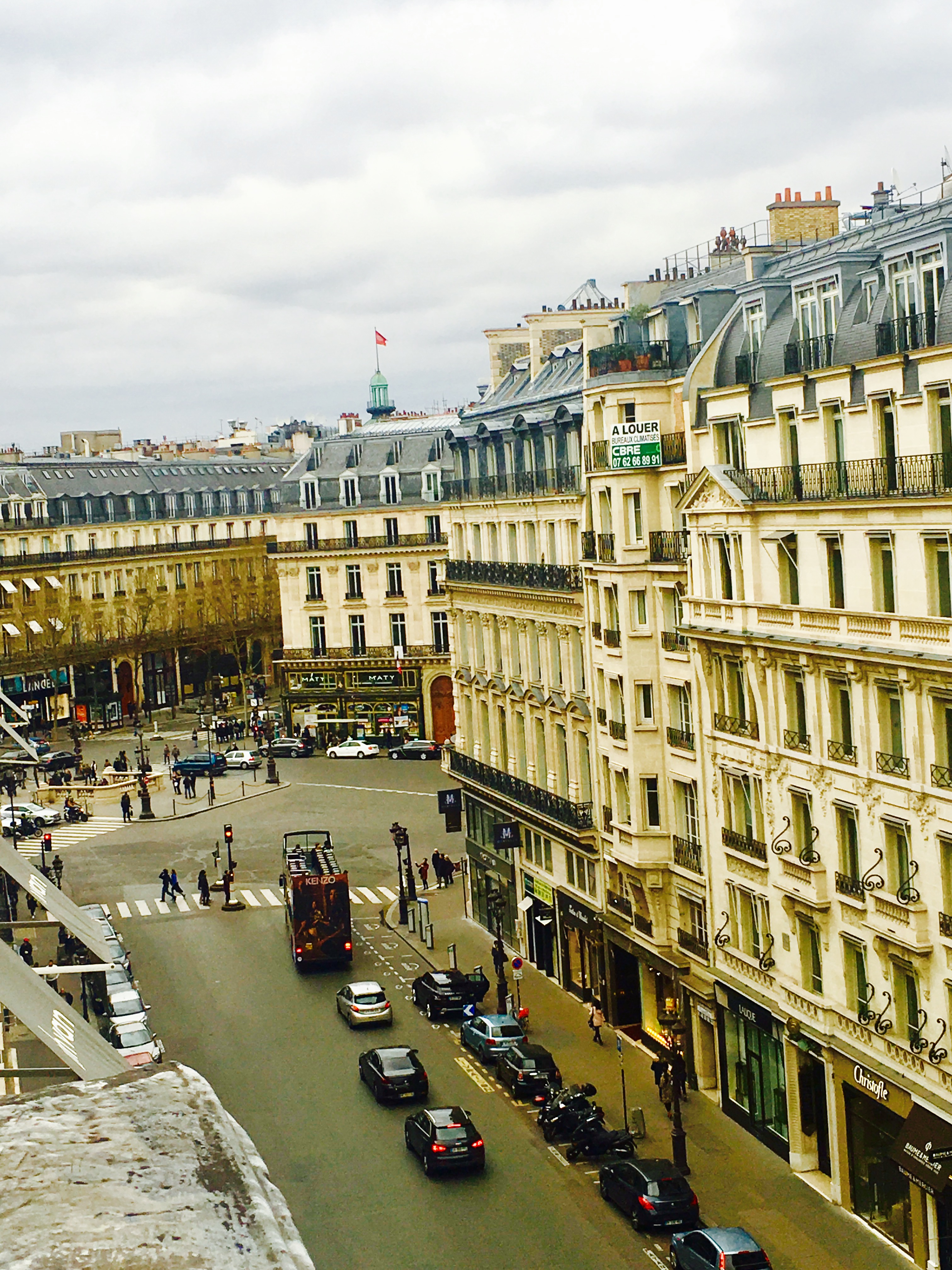 So read on for Mary's tips.  Book a flight.  Feed the wanderlust beast. 😉 
---
Hello! My name is Mary, I run the lifestyle & craft blog Evolve with Mary. I was ecstatic when Laura agreed to swap posts and I'm super excited to be here today.
I have a severe case of wanderlust. I love arriving in strange places and having to figure it out, it's all about the adventure for me. Visiting over ten countries and numerous states does not make me a travel expert, but I have picked up various tips and tricks along the way.
Flights are getting more and more expensive which can wreak havoc on anybodies budget. The inflated prices inspired me to become a savvy ticket purchaser. Here are some simple tricks to finding the lowest airfare possible
Book flights on certain days
Late Tuesday night is the sweet spot for me. I've heard Sunday is also a good time to book, but I find the best deals on good ole Tuesday night. Discount tickets that were booked on Monday, but not purchased within 24 hours go back on the open market and flood airline systems after 10pm Tuesday night.
Hide your searches

Based on the web cookies in your web browsers flight prices increase when a certain route is researched over and over again. This was created to scare you into purchasing your ticket right away in fear that the prices will continue to increase. Only search for flights in private or incognito windows. This way web cookies can't track your searches, so prices will not increase.
Find & Use the best search engines
There are hundreds if not 1000s of flight search engines. Here are my top 5 sites, I've used all of them, and they are always a fraction of the price compared to larger sites like Expedia or Travelocity
www.skyscanner.com
www.momondo.com
www.cheapair.com
www.jetRadar.com
www.googleflights.com
Stretch on the Plane
Being an active girl sitting for extended periods of time can be torture. I fly to the East Coast often and usually stop in Denver which is a big airport transfer hub. The airport is huge, so I make sure to take 2000 steps, that's about a mile. I also have a series of stretches I do on the plane when my body gets tight.
Pack like a champ
It's all about maximizing your space and getting a little creative with your folding and rolling techniques. I'm the kind of girl that needs a few different outfits, so I tend to overpack. Somehow I get away with seven outfits and four pairs of shoes in my carry on luggage for a quick weekend trip to LA.
I hope you enjoyed reading this post as much as I enjoyed writing it.
***
Back to Paris.  Oui!!!!!
Where do you want to go next?
What is the best place you've ever been?