Eating healthy doesn't mean you have to give up on your favorite recipes.  There are lots of simple swaps you can make to modify a recipe and make it healthier!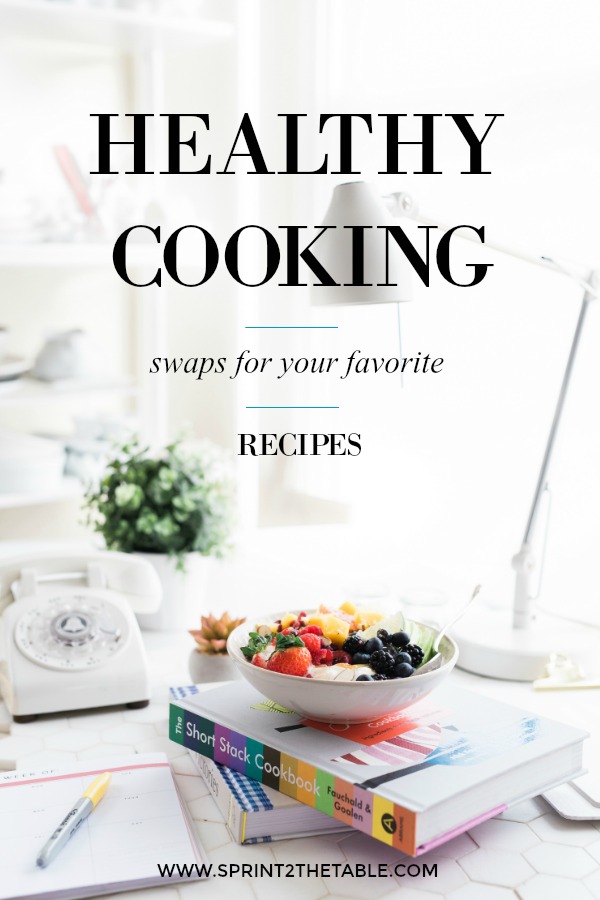 According to the Center for Science in the Public Interest, good nutrition is important because poor diet is a key factor in over 678,000 deaths that occur each year in America due to diseases like diabetes, obesity, high blood pressure, and stroke.  The number shocks me every time I see it!  While most people realize that eating a nutritious diet can improve their health and well-being, making healthy food choices is usually easier said than done.  Amiright?
One reason it's so hard to follow a healthy diet is because many recipes have unhealthy ingredients that taste delicious but aren't particularly nourishing.  People mistakenly believe that they have to sacrifice flavor and texture and eat foods that they dislike in order to eat healthily.  I grew up in a Southern family… this argument is one I've heard all my life!
Thankfully, that's not always true.  In fact, I originally started this blog in order to prove that eating healthy doesn't have to be boring.  The following is a list of some healthy food swaps that taste great so that you can still make and enjoy your favorite meals without adding massive amounts of fats, carbohydrates, calories, or sodium to your diet:
Unhealthy Fats vs. Heart Healthy Oils
Study after study has shown a clear link between the consumption of excessive amounts of saturated fats, high cholesterol, and the formation of fatty plaque in the lining of our arteries.  This common condition is known as atherosclerosis and increases the risk of heart attack, stroke and weight gain.  And women are at higher risk!  Unfortunately, people read these facts and think they have to reduce or eliminate all fats from their diet, but it's important to note that not all fats are bad for your health.
Some oils contain essential fatty acids (EFAs) that our bodies need to support a host of normal body processes and functions.  EFAs have been shown to support cardiovascular health and help reduce deposits of high-density lipid (HDL) cholesterol in the body, which is the same type of cholesterol implicated in the development of atherosclerosis.
Rather than cutting all fats from the diet, it's better to use healthy swaps that contain edible oils that are full of flavor and essential nutrients. For example, healthy mayo uses natural sources of unsaturated oil, such as avocado and coconut, which contain EFAs. This product allows users to enjoy the creamy smooth texture of regular mayonnaise on their sandwiches and in their other favorite recipes without all of the plaque building saturated fat.
High Protein Swaps
If you read this post about protein post-workout a few weeks ago, you know that protein is a nutrient that the body needs to build muscle mass.  Using ingredients that are high in protein is a great way to add flavor and texture to meals while reducing the amount of carbohydrates and fat in your diet.  Protein is found in both plant and animal sources, such as nuts and meats.  We're lucky that a variety of protein-rich foods are widely available.  From tofu to turkey burgers, there are tons of healthy swaps that are full of flavor!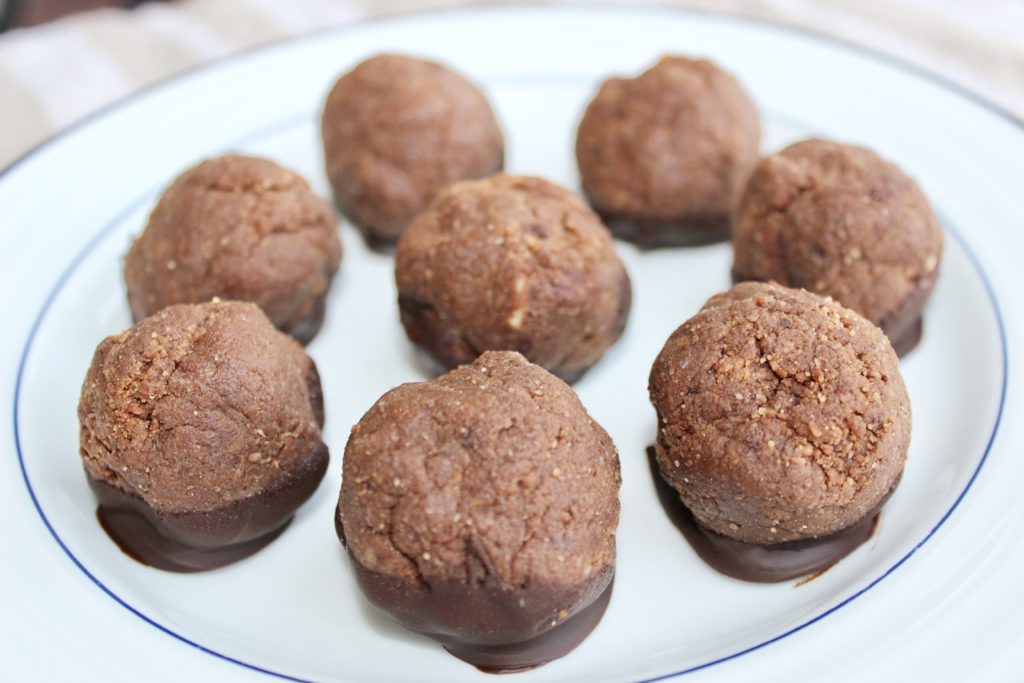 While eating more meats, eggs, and vegan substitutes are great ways to increase your protein intake, protein powders can be used to replace wheat and other grains.  It's a great way to make low-carbohydrate, gluten-free dishes that provide a boost of energy without dramatically raising blood sugar levels.  For example, I've been on a protein cookie dough kick lately.  I keeps these Thin Mint Protein Balls in my freezer for quick snacks.  They use protein powder and almond flour to eliminate the starch and gluten commonly found in store bought snacks.
The Case for Whole Grains, Nuts and Legumes 
Just like fats, not all carbohydrates have low nutritional value.  While white flour and sugar have been overly processed and quickly convert from starch to sugar when they are eaten, whole grains break down more slowly in the digestive tract.  This means that foods made from whole grains raise blood sugar levels more slowly than those made from more refined flour and sugar products.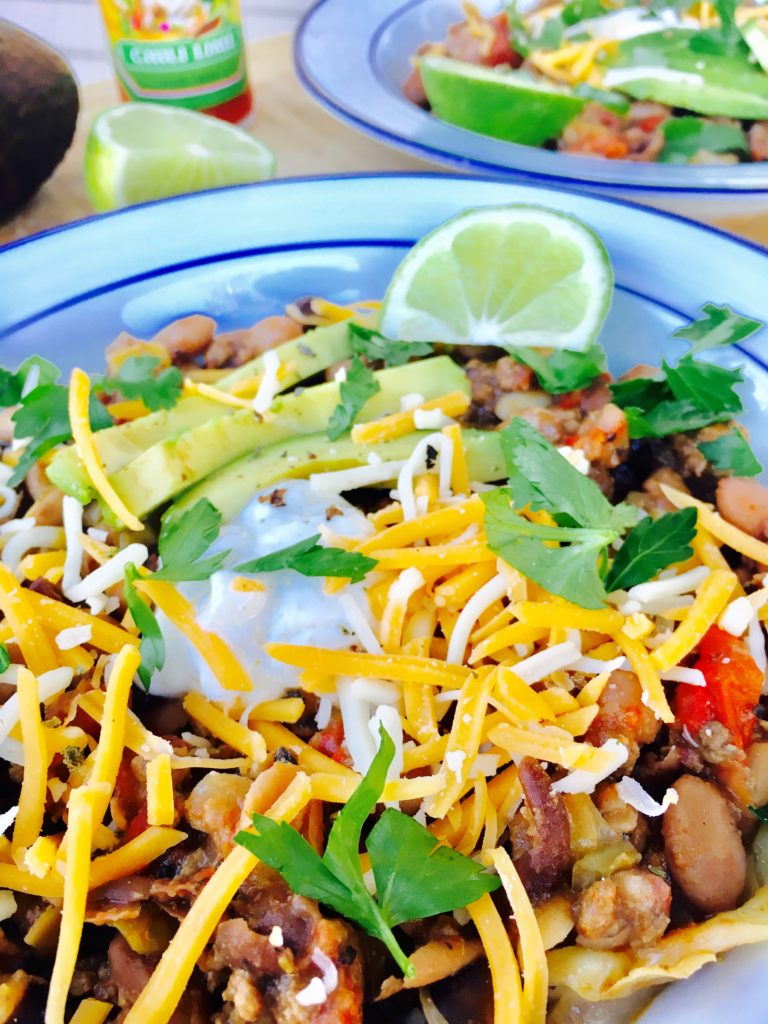 Whole grains also contain a high fiber content.  Fiber promotes good intestinal health, and can also support the normal development and functioning of the immune system.  Dried beans and nuts also break down slowly in the digestive tract because of their fiber content.  They can be ground and used in the place of white flour.  Bonus: slower digesting carbs keep you full longer, so they can actually help you lose weight.
To make a healthy swap, avoid white bread, and choose whole wheat.  Whole grains like steel cut oats to make oatmeal are a more nutritious swap for regular toast.  There are several low-carbohydrate, high protein options for baked goods, like the endless varieties of whole grain replacements.  From loaves of bread to wraps, bagels, and even cookies, whole grain options are available that make it easier to adopt a natural way of eating that supports your good health!
Try making your own at home.  My Apple Carrot Muffins used protein, oats, and spelt flour.  They're great to freeze for a quick breakfast!
Interested in learning more?  Check out my free Macro Calculator, which helps you lay out the best nutrient balance for your lifestyle.
***
I love the challenge of re-creating childhood favorites… especially now that I have a new kitchen!
Do you ever re-create family recipes to make them healthier?
What's your favorite healthy swap?