You could stuff jalapeños with the typical mixture of cheeses.
But you know I need my protein.
In a strange twist, I found the solution in the form of a vegan protein source.  Tofu.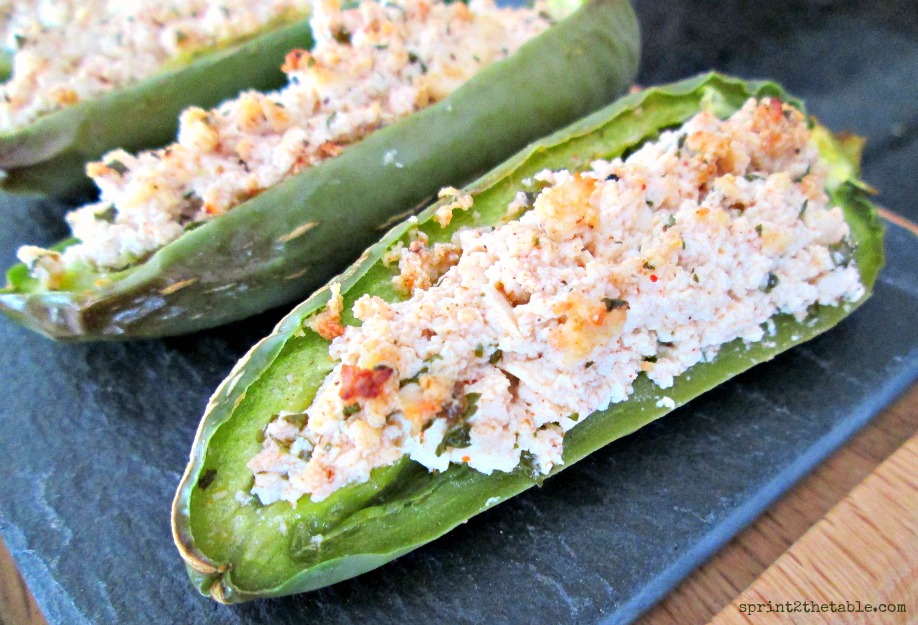 Tofu is the chicken of the vegetarian world.  It is a neutral protein that can take on any flavor.  I've use it in the past to as a cheese replacement in Eggplant Rollatini, as an egg replacement in an Indian-Inspired Scramble, a chicken replacement in baked Chili-Nutty Tofu, as a thickener in Carrot Cake Batter Protein Shake, and even a protein add in this Tofu Grilled PB&J.
I use tofu here with a delicious mix of garlic and onions cooked with Mexican-inspired herbs and spices.  You can experiment with any type of filling in these poppers!  It makes for a fantastically creamy, low-fat, high protein stuffing!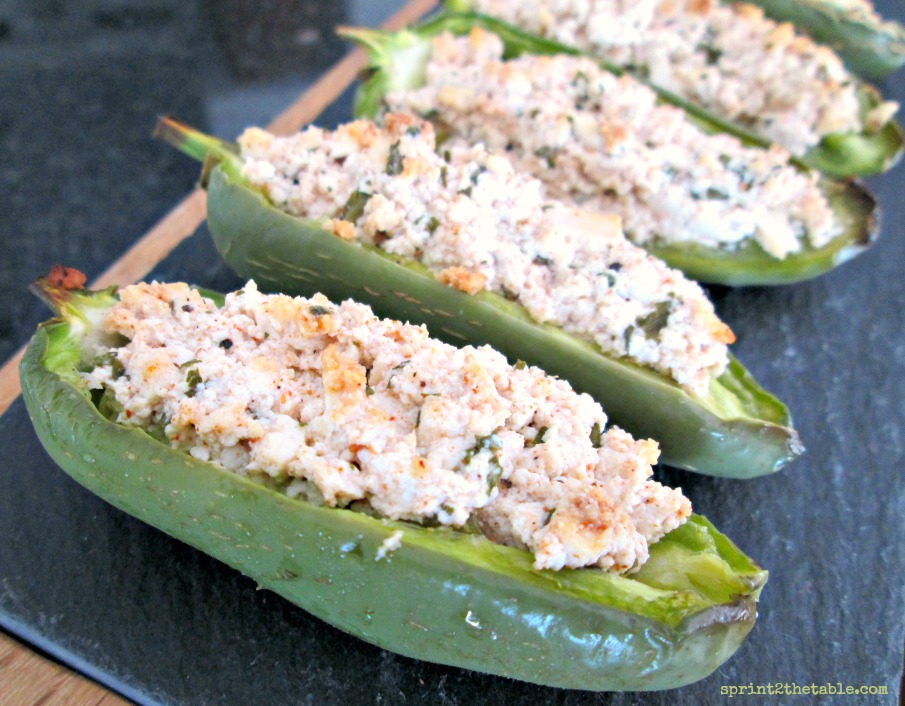 ---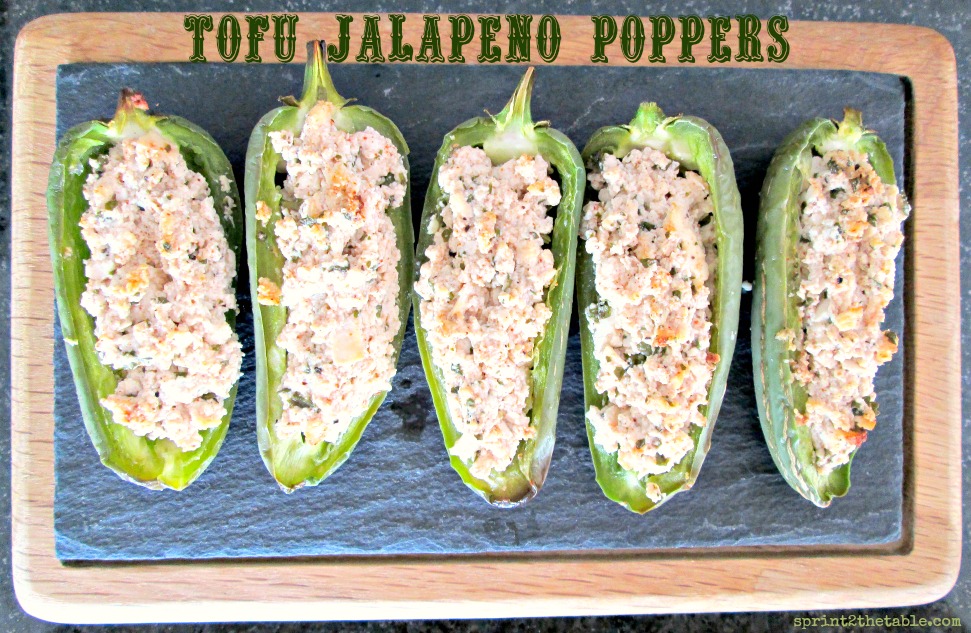 Tofu Jalapeño Poppers
12 fresh jalapeños
9 oz extra firm tofu, squeezed of excess water and crumbled
Juice of 1 small lime
2 cloves garlic, minced
1 T nutritional yeast
1 tsp dried cilantro
1 tsp cumin
1/2 tsp smoked paprika
1/4 tsp onion powder
1 tsp dried cilantro
Preheat oven to 400 degrees.
Slice the jalapeños and remove ribbing and seeds.  Set aside.
In a large bowl, combine remaining ingredients using a fork to smash together. 
Stuff each pepper half with tofu mixture.
Set each pepper on a foil-lined baking sheet.  Place in oven and bake for ~20 mins, until the peppers have softened.
Let cool slightly and enjoy!
---
How have you enjoyed making co-workers, friends, or family stare with strange but good creations this week? The link up rules can be found here or by clicking on "Strange But Good" in the menu bar above. In short, I want to see what concoctions have earned you weird looks from co-workers, family and friends! Post your Strange But Good creations, grab the logo below for your blog, and link up here.
Remember to use #strangebutgood in any Tweets and Instagrams of your creations. 🙂

***
I'm on the road to KY for my competition this weekend!  Thank you all SO MUCH for the well-wishes.  I'll be over-sharing (as usual) on Instagram. 😉
What is your favorite way to use tofu?
Have you made anything strange but good lately?