Reading posts full of favorites from bloggers is one of my favorite things.  There's always an article I've missed, a recipe I want to try, or something new to learn.  So that's what I've gathered for you this Monday.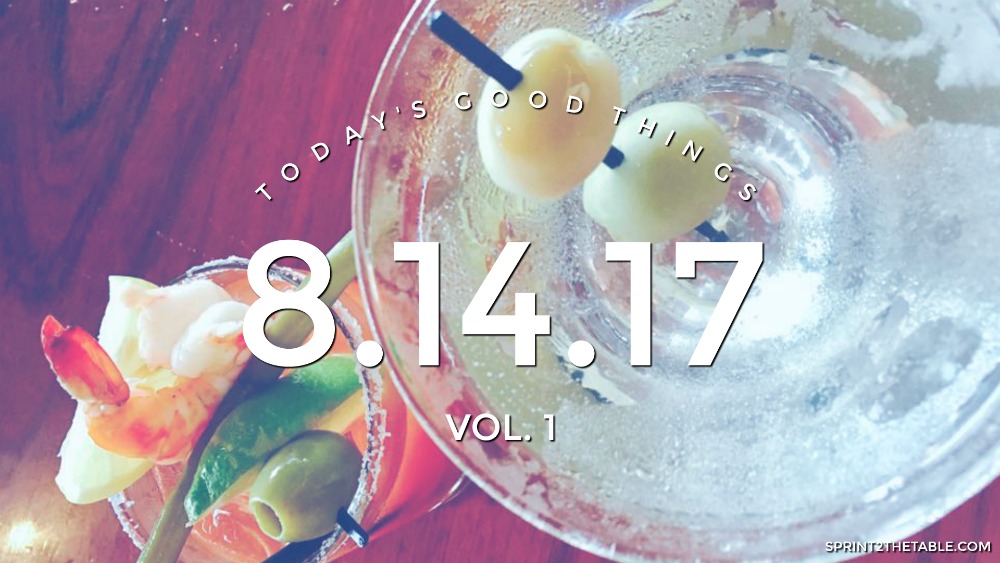 Today's Good Things, Vol. 1
The first good thing is in the above pic.  Drinks!  More accurately, I left the house.  Vegas and I had a date night at a super touristy spot and got a great table.  My handicap may or may not have helped. 😉
Now, on to stuff that isn't about me.  (Mostly.)
Health Reads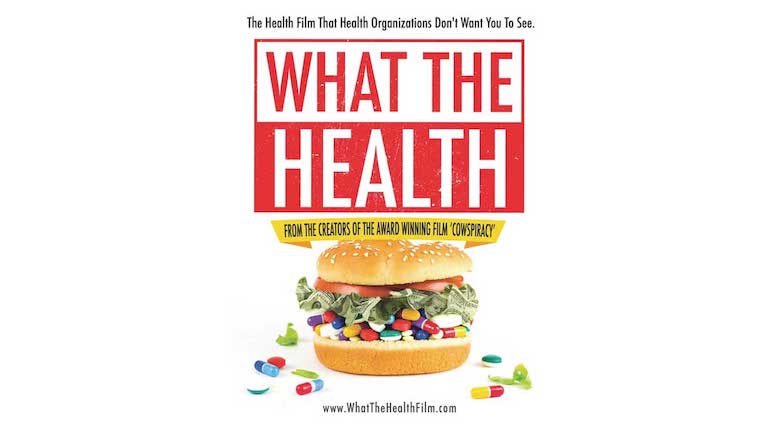 What the Health.  How many of you have seen it?  It's a bit extremist for my taste (and I'm feeling pretty anti-extremist after this weekend's events).  I appreciated Abby's analysis in this post.
This post from Meredith really hit home for me – "When You Stop Caring About What You Eat".  I've had to do a lot of stepping back from my workout routine since having surgery, and it's been a real struggle for me mentally.  Not necessarily a food issue, but you can see the correlation.
Along those same lines, we all have cellulite.  I love this trainer's notion of "fancy fat".
Recipes
This fidget spinner is made of Oreos!  Finally, I can get behind the craze.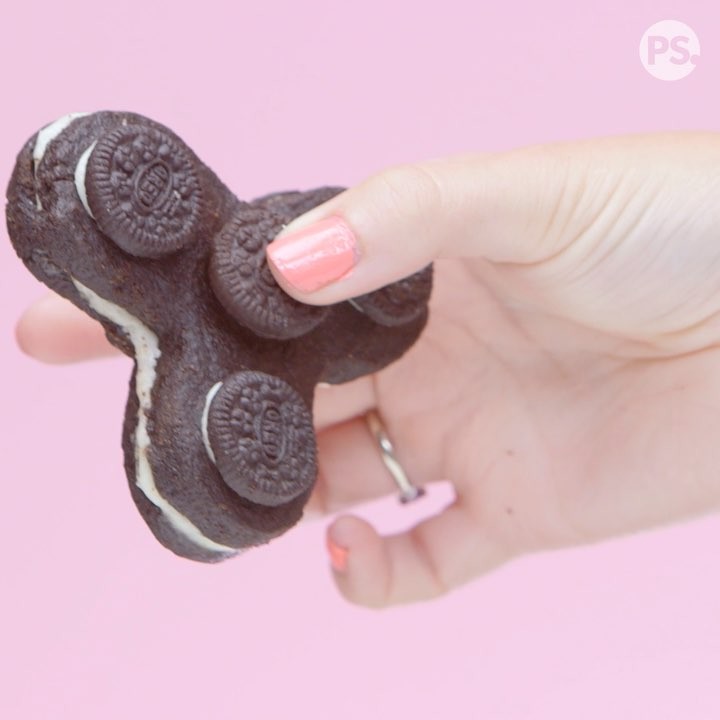 I want Lindsay Cotter's Spicy Shrimp Caesar Spinach Salad.  So.  Bad.
Bean brownies are still a thing.  I could stuff my face with these Black Bean Brownies & Hemp Seed Frosting.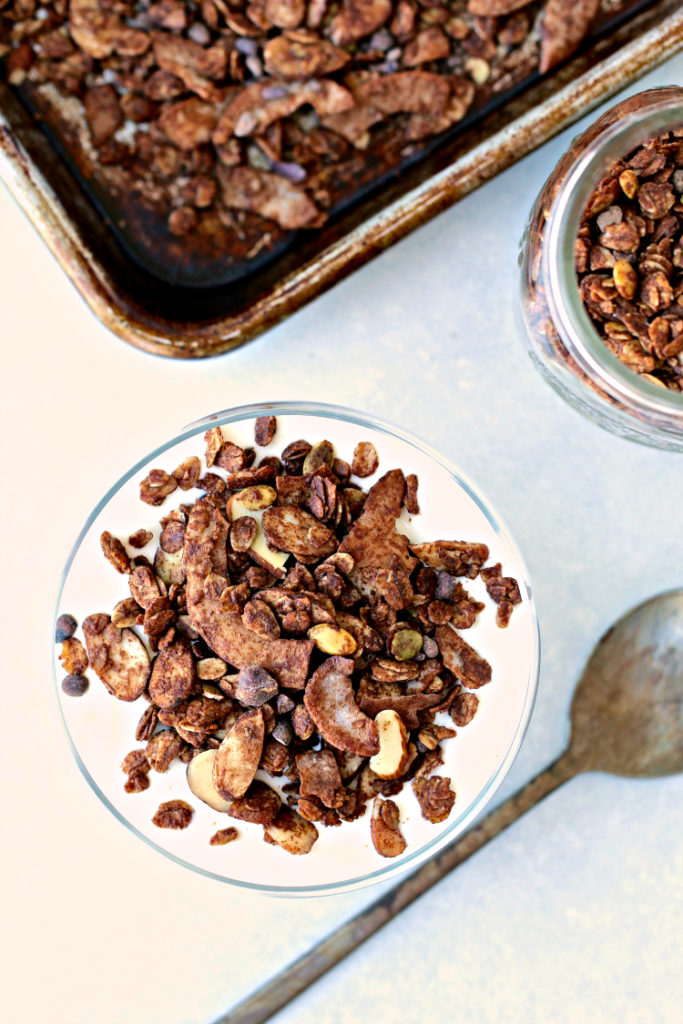 Chocolate Coconut Almond Granola.  Not only is Sonali a super-smart doctor, but she also finds time to come up with deliciousness like this.
I still really love my Fireball Gummy Bears.  One of my old roller derby friend made them!
Other Stuff
Do you watch Orange is the New Black?  I loved seeing the OITNB stars in "real" life.  Tasty is gorgeous!
PopSugar Must Have boxes are one of my favorite things.  The box they sent over this month did not disappoint.  It was mostly party-themed – the Pastel Cheers Lacquered Tray with its little painted confetti dots was my favorite!  One of the very best things about this box is that I get things I'd never buy myself, like the First Aid Beauty 5 in 1 Bouncy Mask I've been eying at Sephora and a gorgeous Free Spirit Journal byFringe Studio (I've been meaning to actually pencil-to-paper write more!).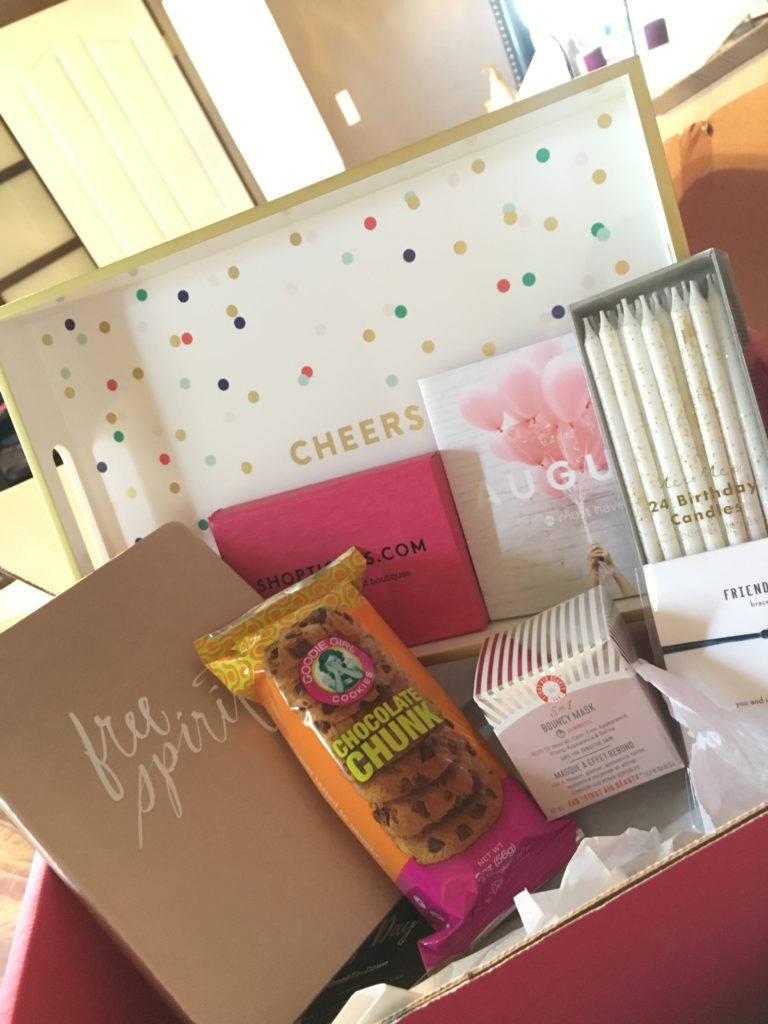 Get your very own PopSugar Must Have Box right here.  In celebration of their 5th birthday, you can use the code PARTY for $10 (← that's the biggest discount I've ever seen them offer) your FIRST Must Have Box!  They're doing giveaways every week this month for subscribers.  The August box was worth $150 dollars; it would have been $30 with that discount.  #deal  
Speaking of beauty products… I'm on my second order of Retinol Serum, so I guess it's time to share with you guys.  Retinol is good for acne AND wrinkles.  That's a win-win in my book.  I've noticed a difference in my forehead lines since using this.  I also find it's more gentle/less drying than the Retin-A I used to get from the doctor.
We're also on our third order of this Goat's Milk De-Puffing Eye Balm.  Vegas actually requests it when we get low!  It's the only thing I've found that makes me look awake when I am decidedly not awake.  It works almost immediately too.  Pro-tip: keep it in your fridge for an even more intense cooling effect.
Lastly, a video from day 8 post surgery: I legit rode a scooter through Home Depot.  I was mortified and entertained, all at once.
***
I really wanted to say something about this weekend's horrific incident in VA, but I don't have the words yet.  I just hope we rise above this before it gets worse.
Is there a beauty product you order on repeat?  
What's a good read or recipe you've discovered recently?