Peanut Butter Yogurt Bowl. Mocha Concrete Protein Shake. Pumpkin Cake Pancakes.
That's my kind of ménage à trois!
If you've been reading my blog for any amount of time, you know I'm a protein powder enthusiast.  When About Time sent over a dream team of protein powders for me to try, I jumped at the chance.  Birthday cake, peanut butter, cinnamon swirl… I was like a kid in a candy shop.
The stats on these are great – for both the vegan and the whey!  About Time was developed by exercise and food science experts who were tired of misleading labels and inferior ingredients used in other supplements.  It definitely shows!  They use only natural ingredients and they aren't loaded with sodium.  Here are some other things I love about it:
Gluten-free, Non GMO
No sugar – it's sweetened with Stevia
The whey is 100 calories, 25 g protein, 0 fat, 0 carbs
10 amazing flavors in whey (I love variety!)
The vegan protein has 19- 21 g protein and up to 125 calories per serving
Last but certainly not least… they taste good!
When I'm testing out a protein, there are 3 major tests they have to pass.  They must taste good in my yogurt bowls, blend nice and thick into smoothies, and make a fluffy pancake.  I'm awarding About Time a high pass.  Here's how I ménaged moi trois.
---

Peanut Butter Yogurt Bowl
1 scoop peanut butter About Time whey protein powder 
6 oz goat milk yogurt
1/2 tsp cinnamon
1/4 tsp almond extract
My toppings: homemade popcorn and cocoa powder sauce (1/2 T cocoa powder, 1/2 T coconut flour, almond milk, and vanilla liquid stevia)
Mix together.  Top.  Devour.
---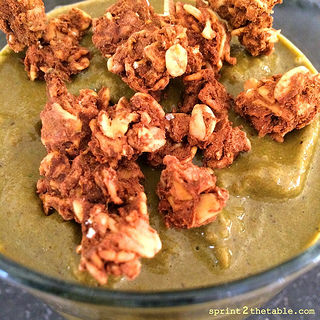 Mocha Concrete Protein Shake
1 scoop chocolate vegan About Time protein powder
1 C kale
1/2 tsp vanilla extract
1/2 tsp ground coffee
1 tsp Xanthan Gum (optional thickener)
Ice and unsweetened almond milk, to taste/desired thickness
Put it in a high speed blender and mix until thick and smooth.
Top as desired (I used chocolate granola).  Eat with a spoon 'cause it's a thick concrete.
---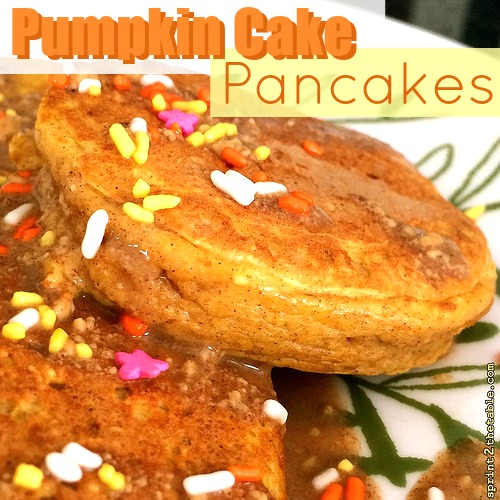 Pumpkin Cake Pancakes
1/2 serving Birthday Cake About Time protein powder
1/2 tsp cinnamon
1/2 tsp baking powder
2 T pumpkin puree
1 egg white (46 grams)
Mix together dry ingredients in a small bowl.  Add wet ingredients and stir to combine.
Cook pancakes in a lightly greased pan over medium heat for 6-8 mins, flipping once half way through.
This post is sponsored by FitFluential on behalf of About Time.

***
I think we can all agree that protein treats are marvelous. 
What's your favorite way to use protein powder?
What was your favorite Super Bowl commercial?