The best part about blogging is the friends you make.
Some of my "real life" best friends are bloggers.
This weekend I got to see two of them – Lucie and Meghan! Lucie was making a pit stop at Meghan's on her way back to Switzerland, so I decided to hop over to Cleveland to crash that party.
Really I just wanted to meet this munchkin: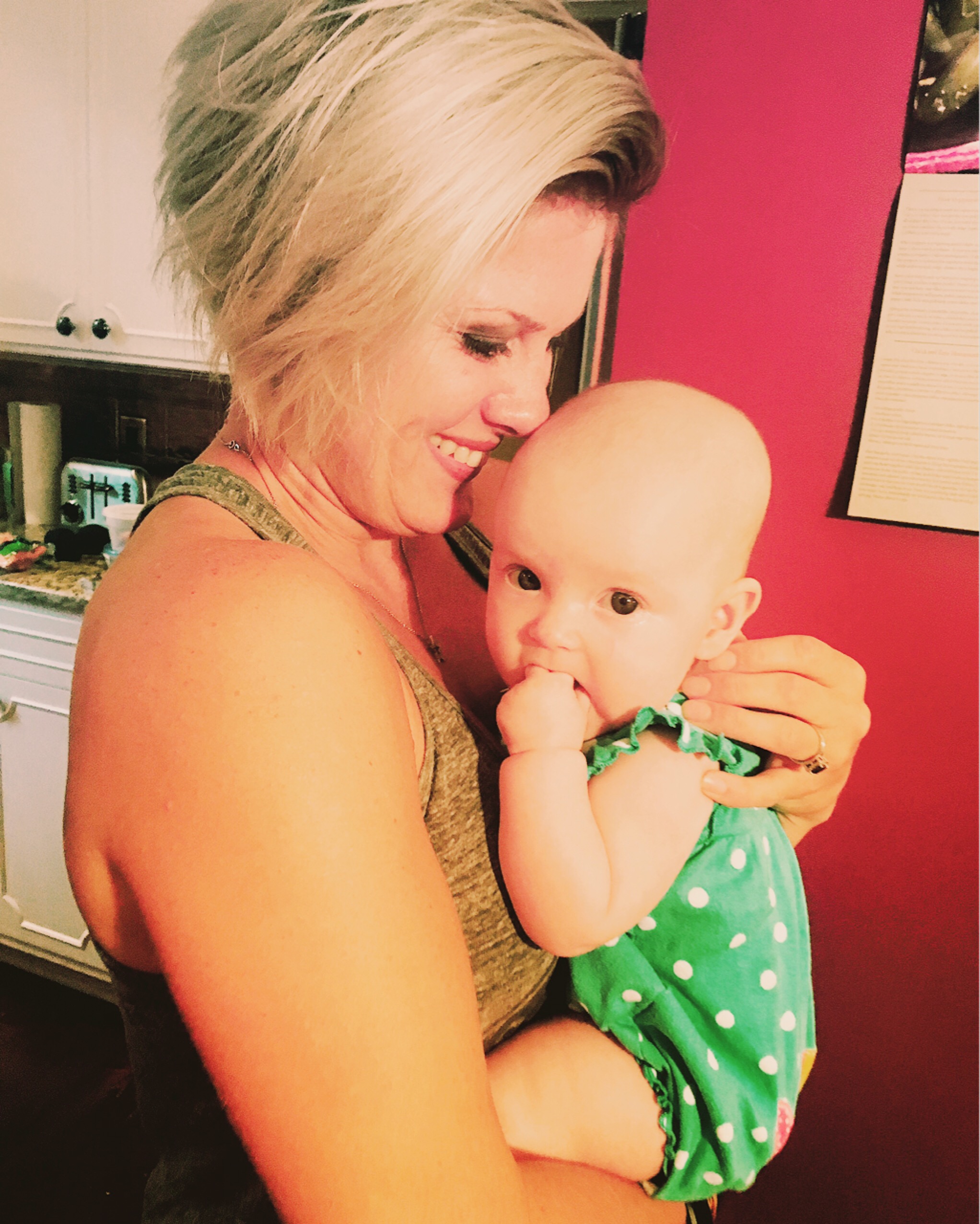 We had just as much fun as you might imagine. On night one, we had watermelon mojitos (which I some how managed to miss taking a picture of) and an awesome salad bar a la Meghan.
Somehow we managed not to completely terrify Meghan's husband, who generously shared his beer and laughed at my incessant inappropriate jokes.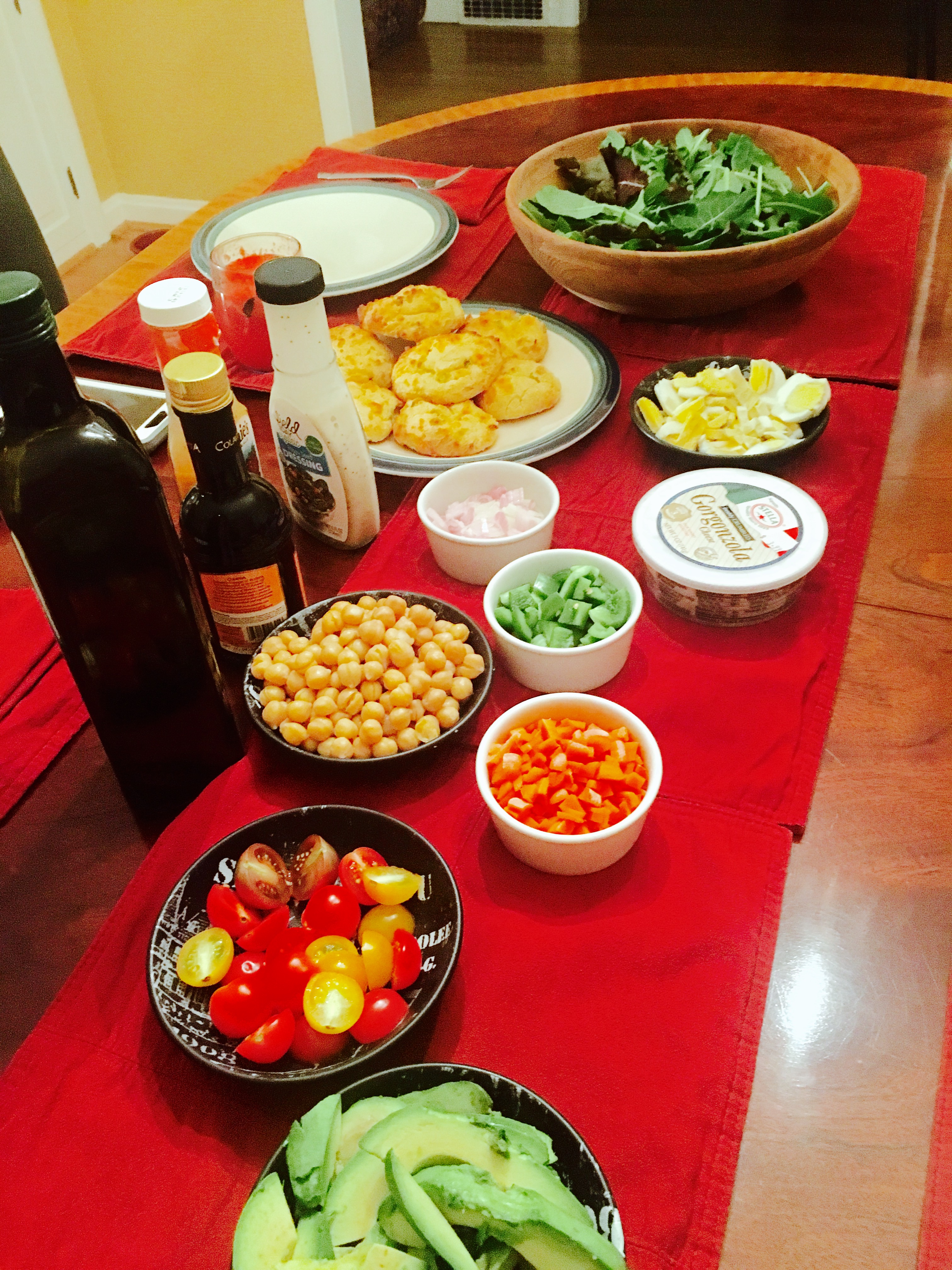 Thursday morning we woke up slowly, taking our time to acclimate to the time differences while drinking coffee, doing a little work, and playing with Ave. My two friends had an awesome time making fun of how much I loved the baby.
Then Lucie managed to drag my ass out the door* for a run followed by a quick weight session in the yard.
*Seriously. I was annoying her with my slow-moving morning ways. Sorry Luce…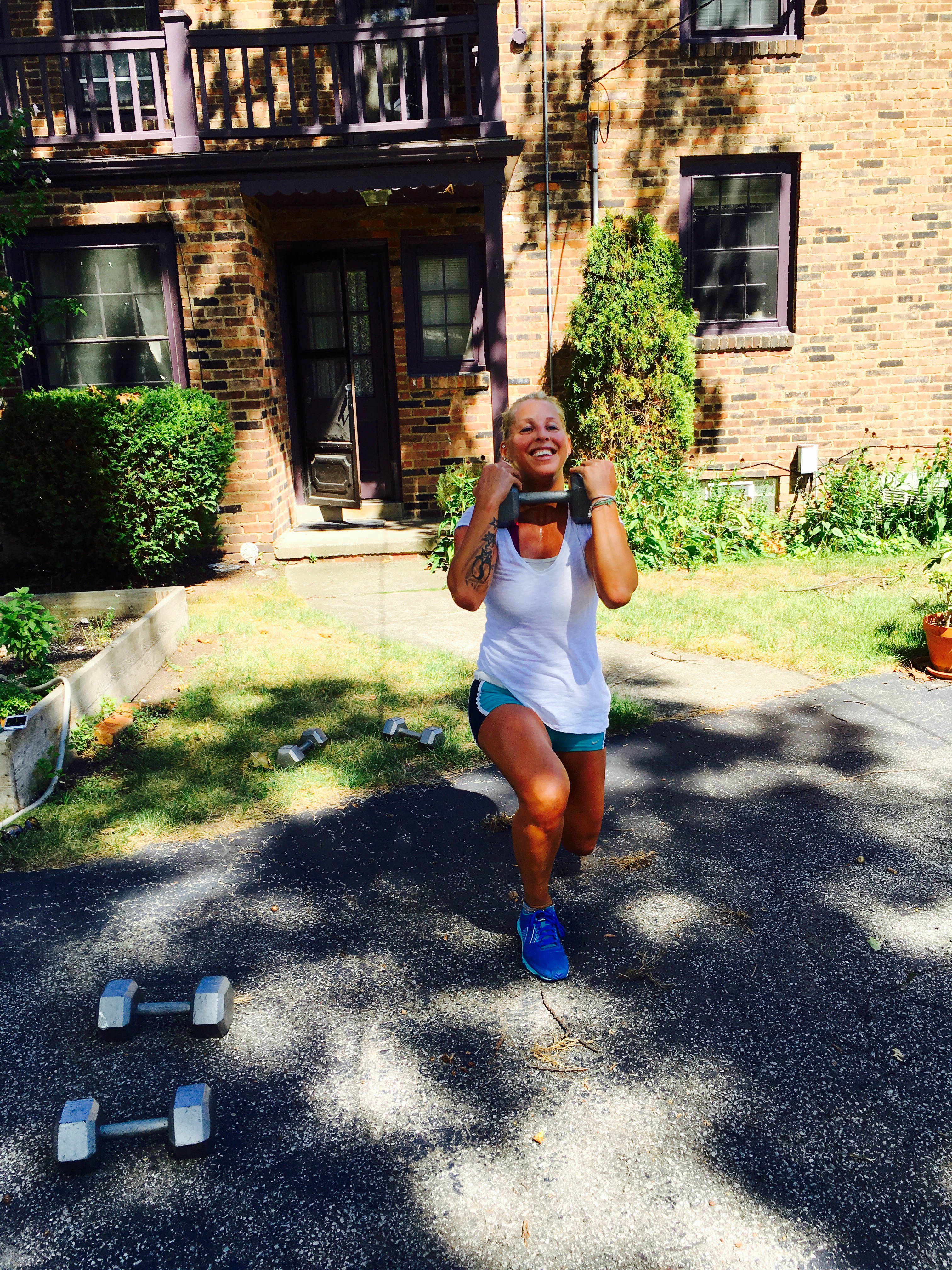 Post-run we got a tour of downtown Cleveland from Meghan. I had no idea it was such a cool city! They have a ton of great food and craft cocktails. We paused at Greenhouse Tavern for some sustenance.
Let's be honest… this is really all I require in life.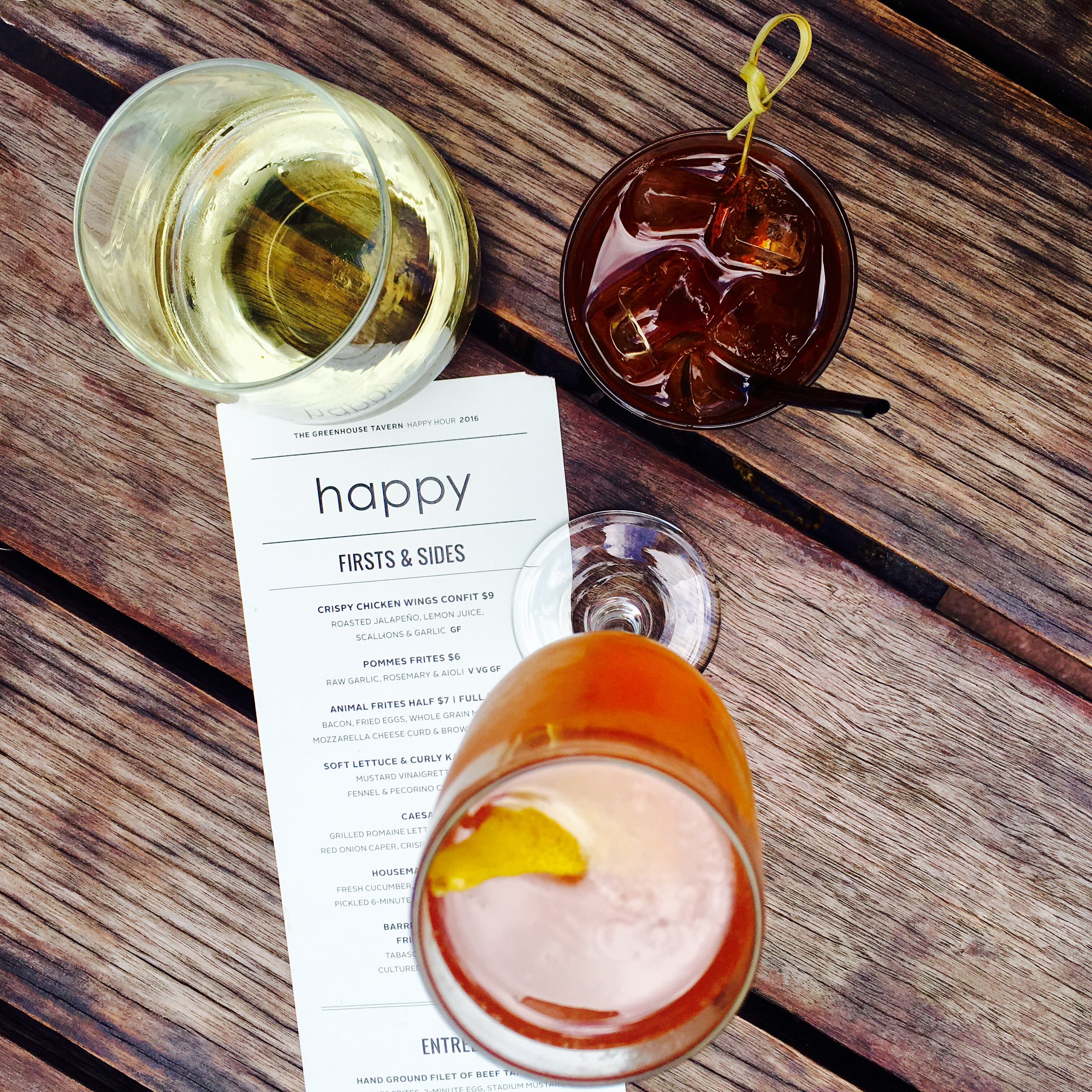 I'd be remiss if I didn't also mention the giant neon snails.
Naturally that required a photo shoot.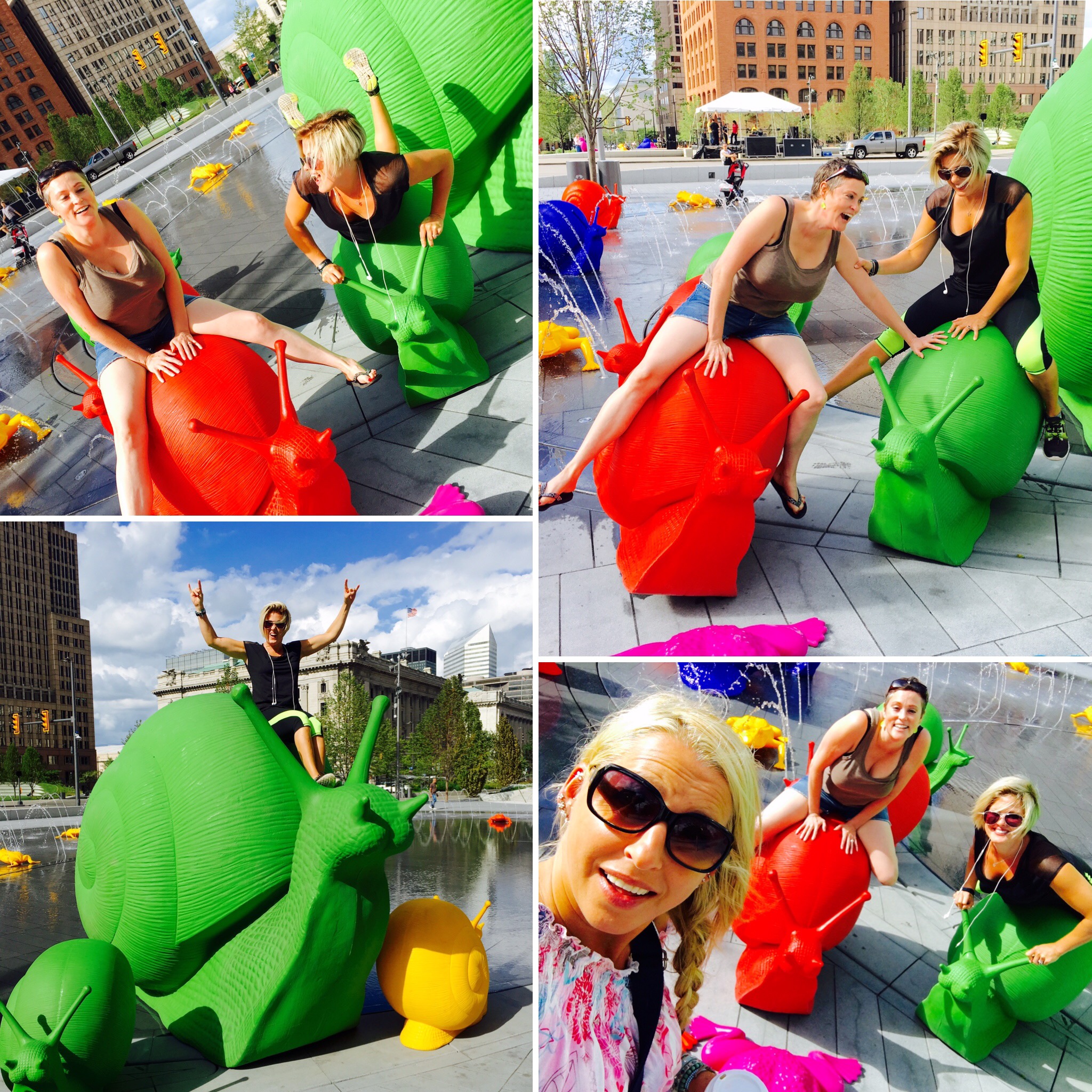 After our outing, we stayed in for the ending and made pizza. Meghan left her husband and me in charge. Not sure what she was thinking.
These pies were pretty good, if I may say so. Both had red sauce, provolone and mozzarella cheeses, asparagus, chickpeas, greens, and artichokes. The vegetarian pie included olives and blue cheese. The meat eaters had pepperoni and feta on ours.
The next day I woke up pretty excited to go running. Meghan said I could take Ave for a run! It turned into a very slow jog, but whatever. She was incredibly cute and we talked the whole time. Well, I rambled on and she cooed adoringly. Why can't all conversations be like that?
Despite our fun, she got hungry and I got antsy. I dropped her off after about 40 minutes to eat and took off for another 3 miles at a faster pace.
After a quick shower, we were off for our next adventure. A drink, lunch and Lucie's next tattoo! I somehow always have the privilege of being around for her tattoo adventures. I think I've only missed one of the last 4 sessions… it's going to be time for one of my own soon!
There was a necessary pit stop at the Cleveland sign. It does rock.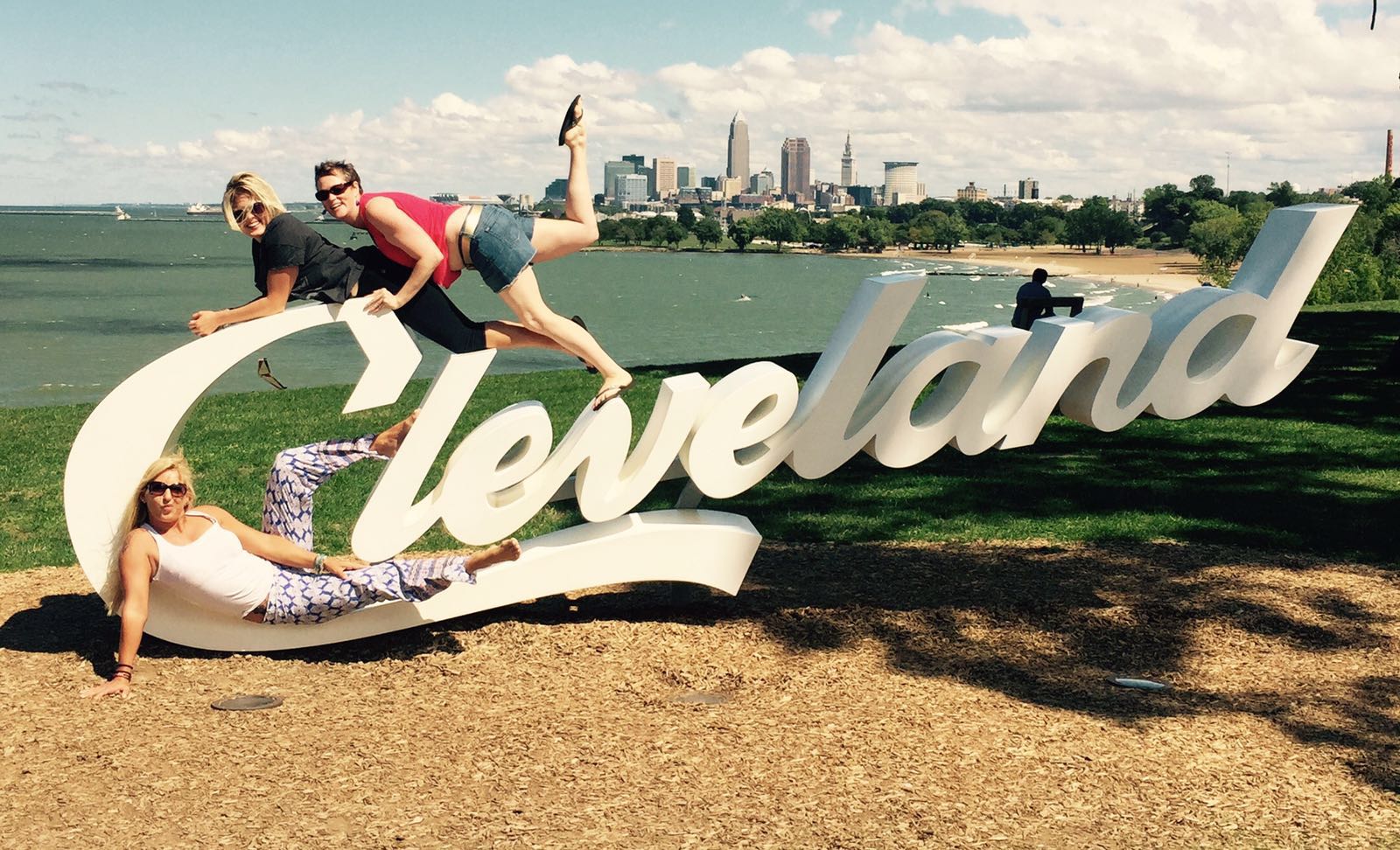 Post-tattoo, we headed back to get dressed for dinner… after a pit stop to do a wine tasting. These really are my people.
Our paparazzi (Meg's saintly husband) took some lovely pictures of us all cleaned up.
As a thank you, we allowed the husband to escort us to dinner. Thereby helping him look like a total pimp.
Dinner was at a place I've drooled over on Meg's blog, Forge Public House. We started with Devils on Horseback which consisted of house crafted chorizo, house maple syrup cured pork belly, medjool dates, emulsion verde, sriracha, mirco greens, garlic chives. There was also a skillet of vegan mac 'n cheese. Yes, we're a walking contradiction.
I inadvertently deleted that picture… so on to entrees…
I chose a roasted salmon, which was cooked to a perfect medium temperature. It was served with artichoke hearts, kalamata olives, smashed potatoes, baby frisée chicory, and preserved lemon emulsion. Plus more tasty beverages.
I benevolently donated my 'taters to Meghan. Blech.
Then dessert… OMG. A layered s'mores treat – graham crumbs, Belgian chocolate, marshmallow crema.
This was Lucie's first s'more experience. If it couldn't be the legit roasting marshmallows over an open fire, this was a good stand-in!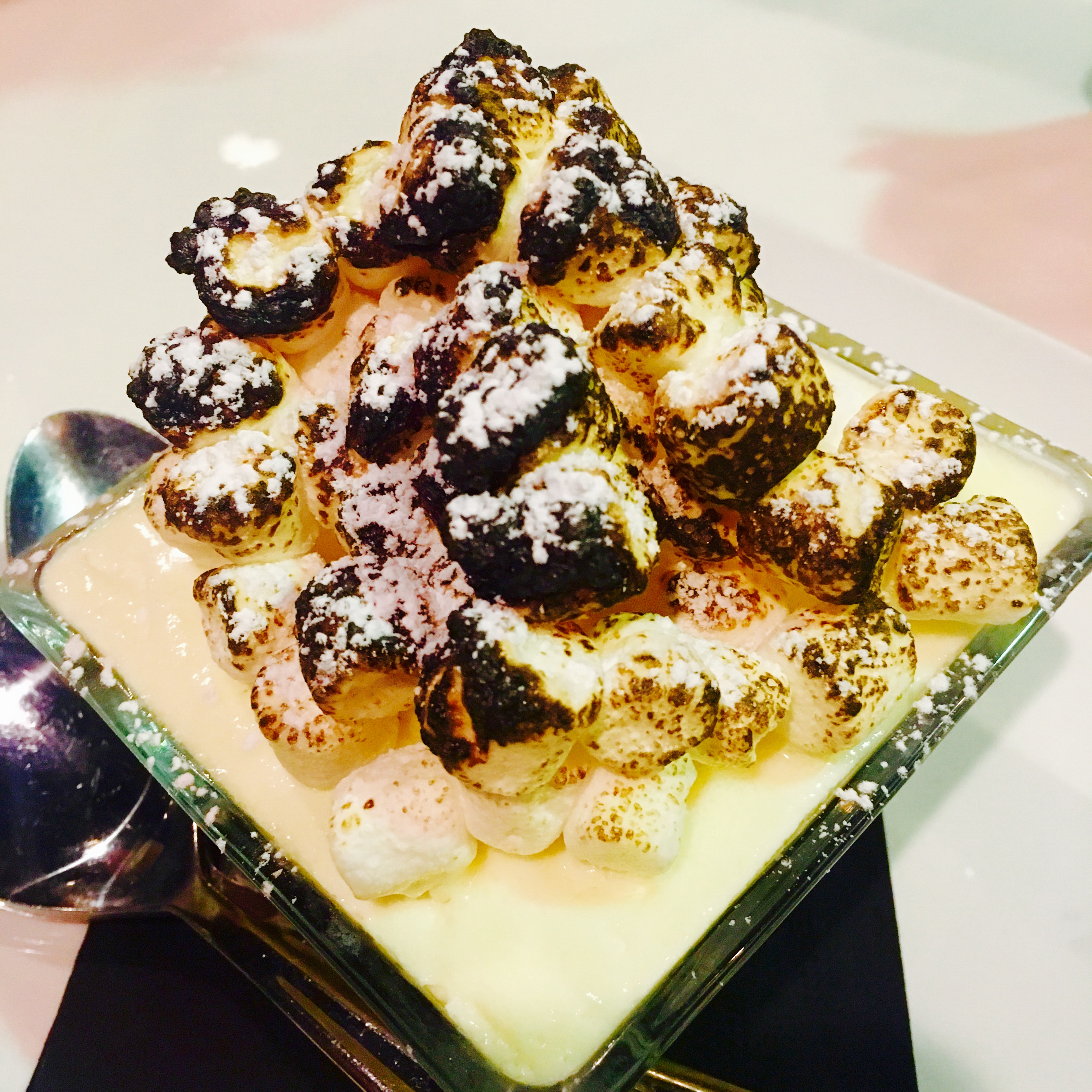 And then it was time to leave. I swiped extra granola from our hostess with the mostest.
This tub was full on Wednesday. That's how good it is.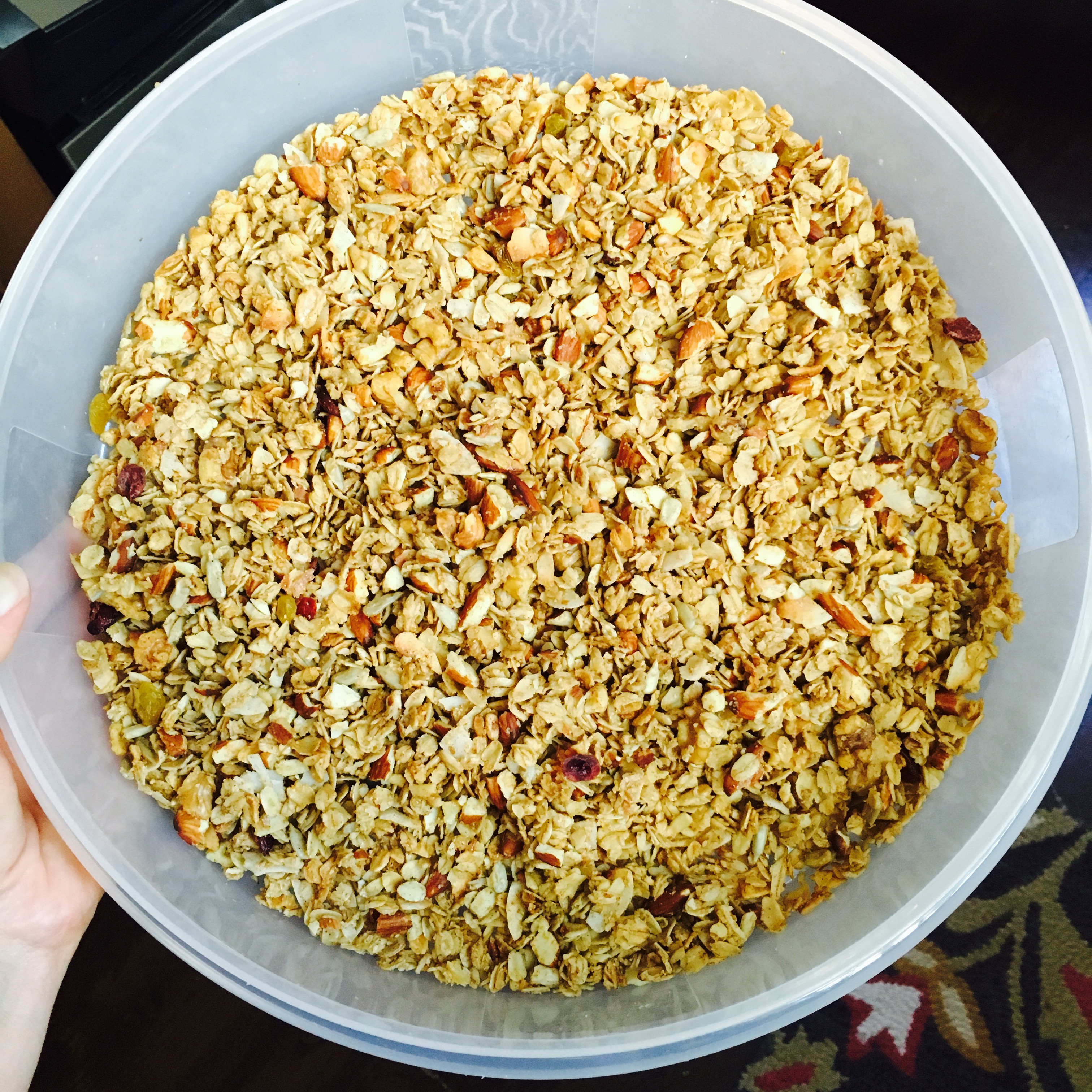 Then had a photoshoot with the monkies. Both the stuffed Padre and the baby. Not going to lie, I was a little sad to leave her.
She wouldn't fit in my luggage.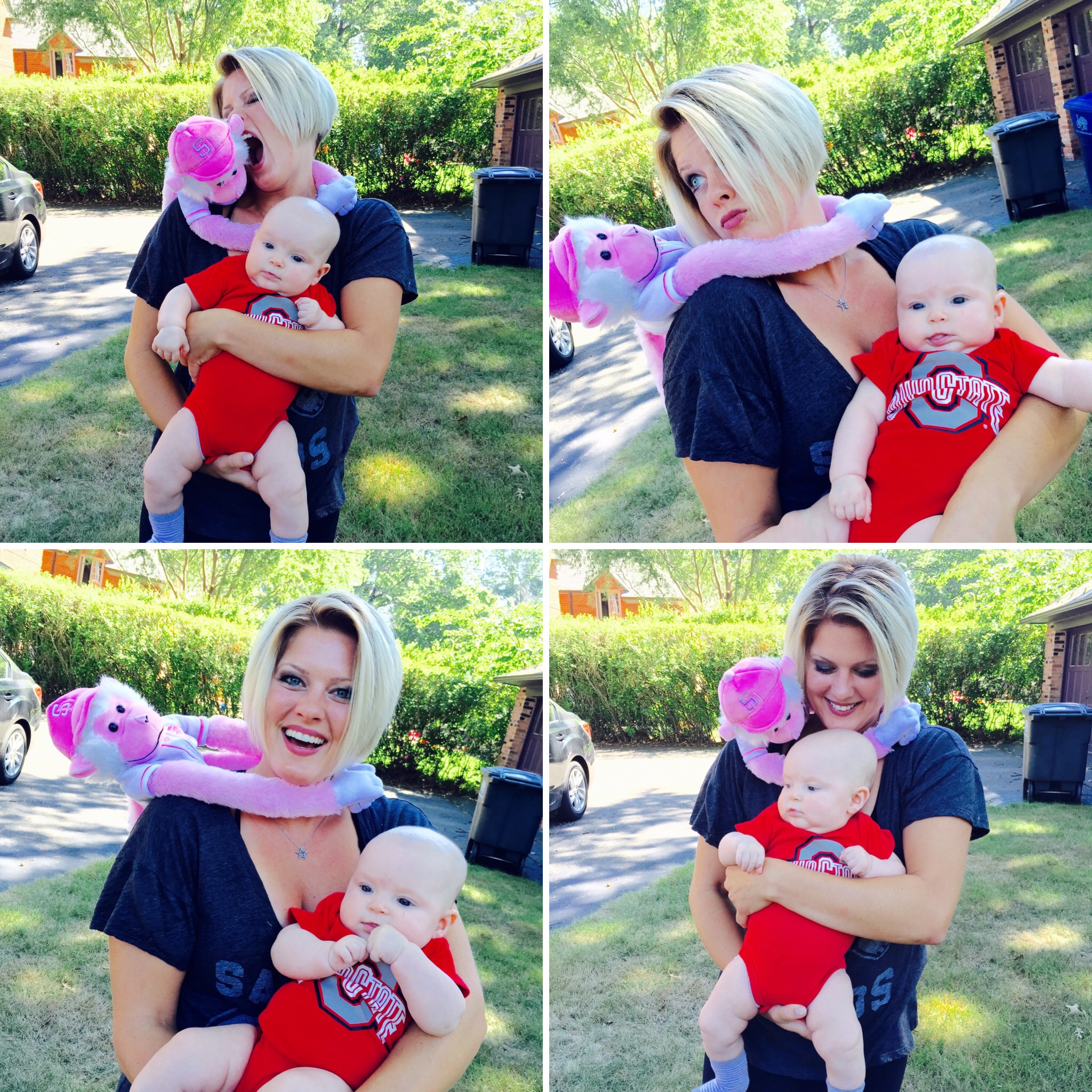 So how's that for a marvelous photo dump? At least I kept it under 1000 words….
***
I get to see Lucie again in 3 weeks when Vegas and I pop over to Italy!
Have you met any of your best friends in unlikely paces?
Has a random travel destination ever surprised you by how cool it is? I had no idea how nice Cleveland was!