I haven't felt like blogging lately.
Which is why on Monday I just didn't. 
If you don't have anything to say, I find it's best not to force it.  No that there isn't a lot of awesome going on… I'm just busy living life!
Here's a little bit of some things I've been loving…
---
This WIAW isn't earth-shattering… but I had a few old favorites!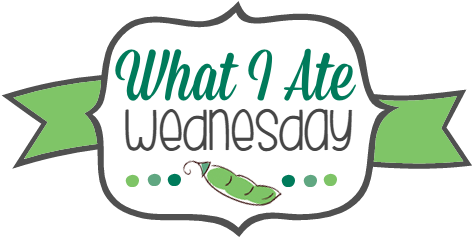 Read on for my eats, and then check out Jenn's blog for everyone else's delicious creations!
---
Breakfast:
I had the usual morning cocktail and morning sludge.
Since I have the strawberry Growing Naturals protein to try, was really excited to make our smoothie bowls.  This was strawberry protein, spinach, banana, and cinnamon blended with ice and some hemp milk.  Topped with fig, blueberries, and hemp seeds.
Lunch:
I have a serious hot bar addiction.  #sorryimnotsorry
Dinner:
I've been wanting to make my Tequila Lime Tilapia for Vegas for a while now.  It's basically the only way I will agree to eat tilapia (a holdover from my competition days).
This really is one of my favorite dishes.  Make it and you'll feel like you're by the ocean.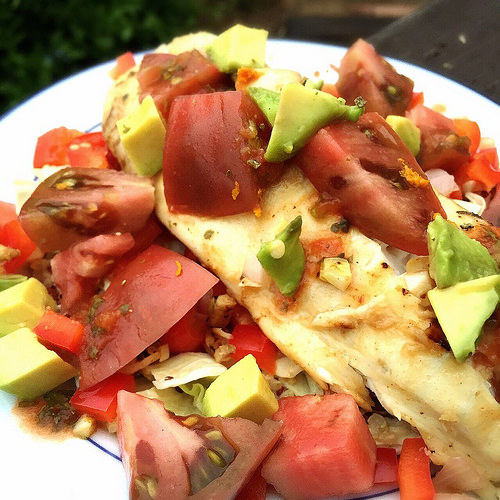 I did it just like I did here, but served it over quinoa and smothered it with heirloom tomatoes, avocado, and salsa.  It didn't make for the most beautiful plating, but it was delicious.
***
I promise I'll be motivated again by Friday for some #strangebutgood fun!
What's your favorite old recipe to re-visit?
What things are you loving lately?