There's never a dull moment for us.
Thankfully more often than not it's in a fun way.
I was going to write an awesome post today about some cookies.  Then the oven caught fire.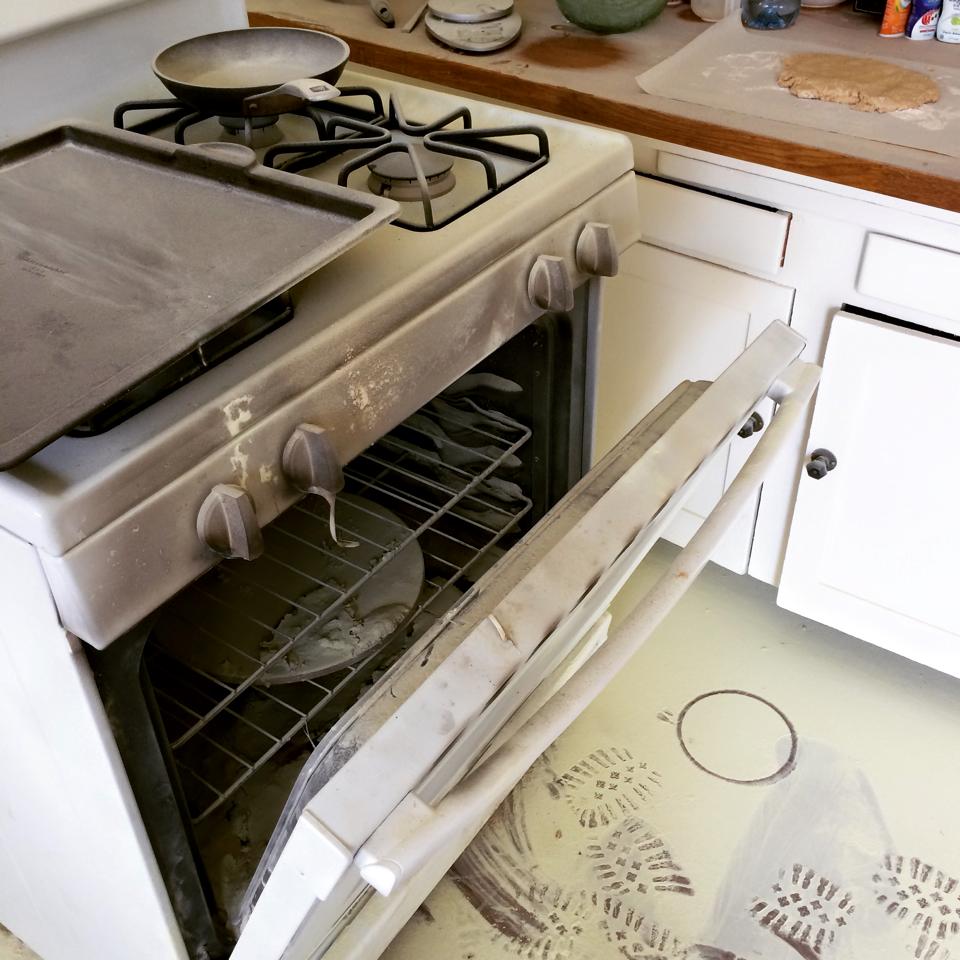 The fire was unrelated to the cookies.  Those were successfully baked this weekend.  No, the oven caught fire without anything in it.  I tuned it over to pre heat and was standing at the counter rolling out the biscuit dough (see it in the background?).
Out of the corner of my eye I saw something bright… FIRE.  It was coming out from the bottom of the oven.  I flipped out, yelled for Vegas, and threw flour on it.  The flour may have calmed it for a second, but it was not going out.  At least I remembered not to put water on a gas fire!
Vegas was in the shower.  She jumped out and started running around naked looking for a fire extinguisher.  This normally would have been hilarious (and we're both laughing now), but at the time I was yelling at her to put on some damn clothes.  All I could think was that the place was about to go up in flames and she's going to be in the street in a towel.
We live next door to a church, which was packed on Easter Sunday.  They jumped over with a fire extinguisher and *I think* had it out before the fire department arrived.  The whole thing is a slow motion blur.
The fire department was really fast though!  I called 911 and it seemed like they were there as soon as I hung up the phone.  And yes, they were cute.  Sorry Lucie, you just missed out!
We spent the day cleaning up.  We had to take everything out of the cabinets and wipe it all down, mop the ceiling, wash the walls… you wouldn't believe how smoke gets everywhere!  This really sucked since we JUST moved in and cleaned everything.  Needless to say, drinking was involved.
Long story short, everyone is ok and we're getting a pretty new oven.  The cookie post will come later.  We took ourselves out to nice dinner and laughed our asses off at the events of the day.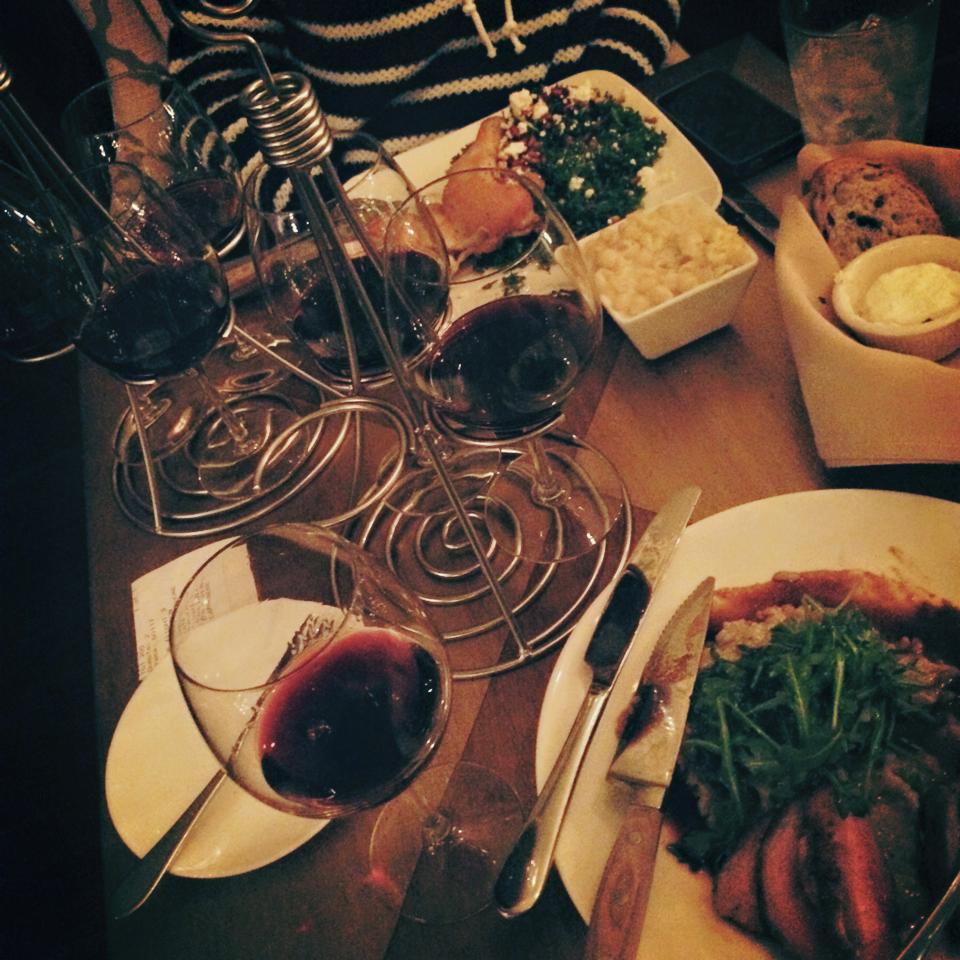 I had wine, duck, risotto, chocolate cake, and a Manhattan.
Moral of the story: know where the fire extinguisher is.
And put on your damn clothes before the fire department comes.
***
We don't know what caused the fire, but it's pretty marvelous the place didn't burn down and we're all safe!
How was your weekend?
Have you ever had a house fire?