I'm not an exhibitionist.
But I'll go to the exhibition.
Sunday was a gorgeous day in San Diego.  It was 78 degrees, nice breeze, and not a cloud in the sky.  You know, typical.  I did what all Southern Californians do on a day like that and went to the beach.  What wasn't SO typical was that the beach I went to was a nude beach.
Black's Beach is actually one of the best beaches I've been to so far.  There are volleyball nets, horseshoe, and a nice 2 mile stretch to walk.  It's not crowded (Americans are generally scared of nudity) and it's right below a hang gliding take off, so you can lay there and watch the pretty parachutes.  My main motivation for going to Black's was the hike down.  It's really short, but it's a fun, steep trek down a cliff to get to the water.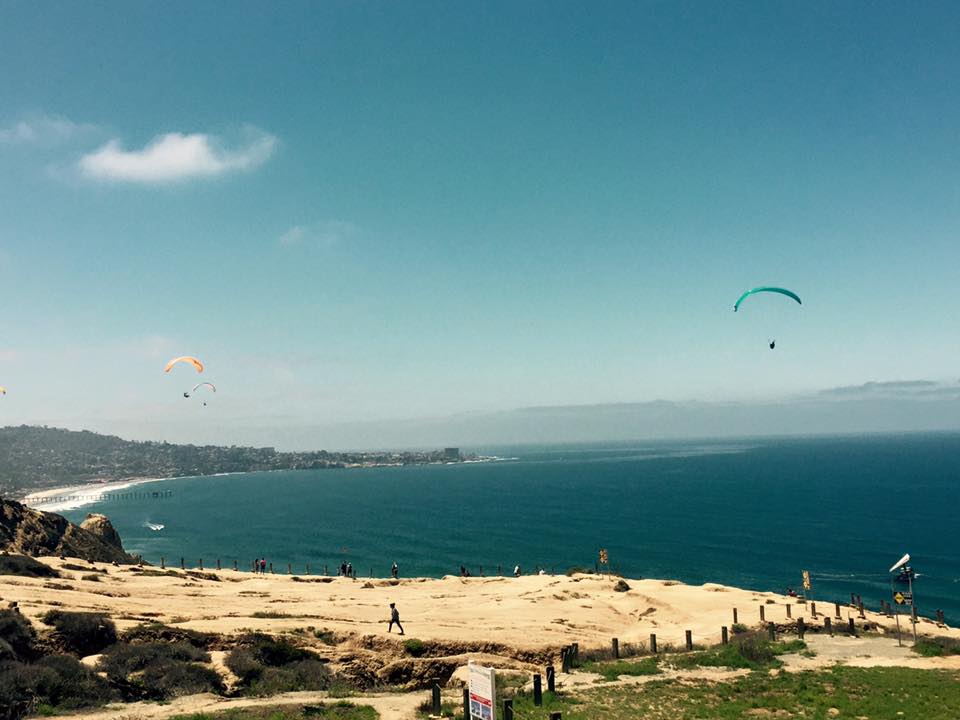 Since we all know I'm a 12 year old boy at heart… I'll admit I did my share of (topless) snickering.  As such, I thought I'd share a few observations and some PG pics from my day at the nude beach:
1. It's never the people you want to see naked. 
2. More men than women like to be naked. 
3. Everyone is a snowflake.  If ya know what I mean…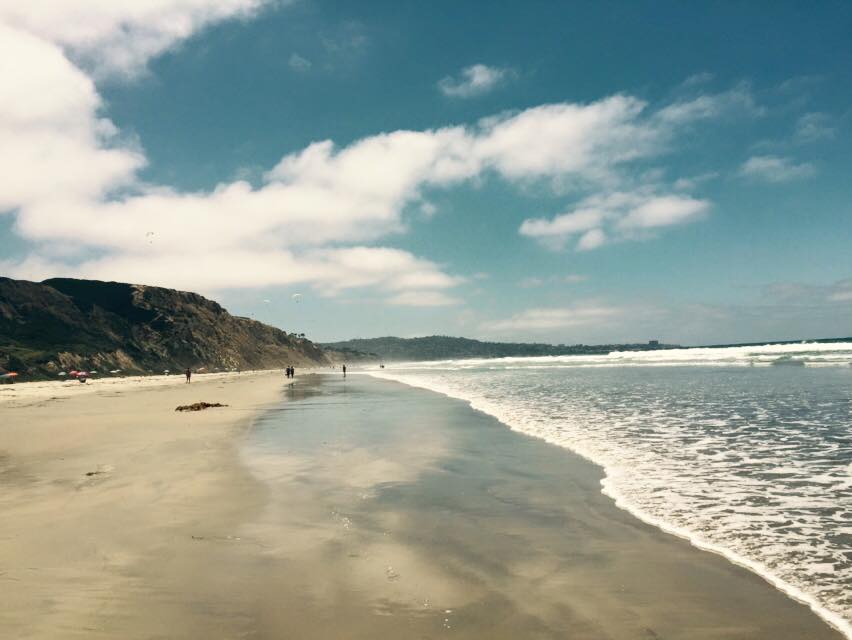 4. This is the least crowded beach in San Diego. 
5. You don't have to worry about people stealing your stuff if you walk away from your blanket – where are they going to hide it?!
6. Watching naked men play bocce ball is hysterical.  
7. Watching naked men play frisbee is hysterical.  
8. Watching naked men body board is hysterical.
9. Watching naked men do anything is hysterical.
10. I should have had 50 proof sunscreen.  Pink boobs, anyone?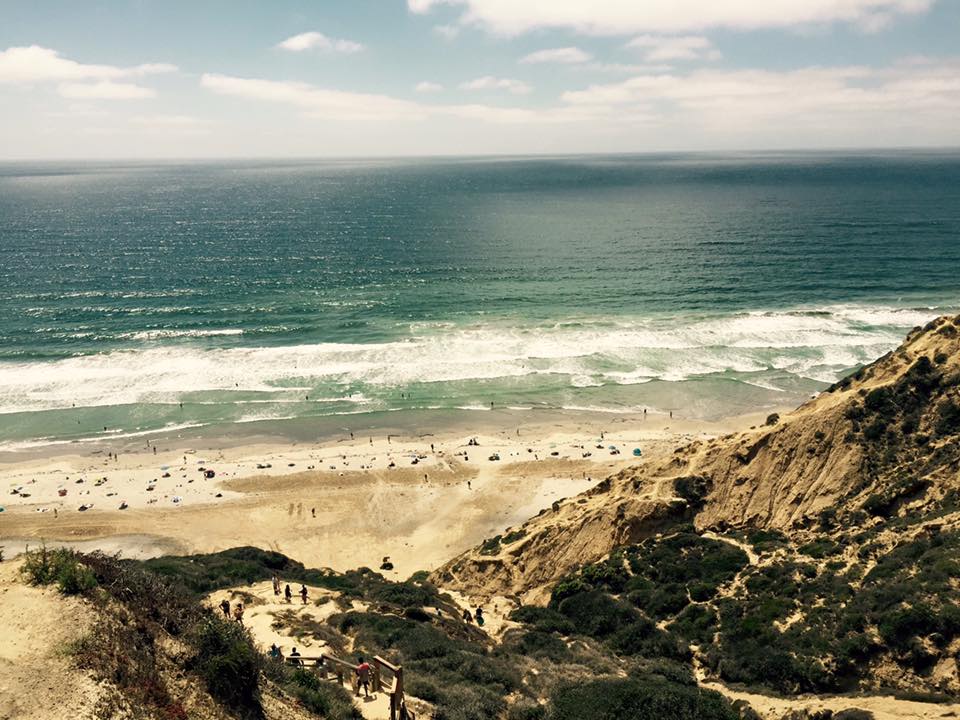 ***
Overall it was a marvelous experience… I've already warned Vegas we'll be going a lot.
Have you ever been to a nude beach?  Did you participate?  I left my bottoms on!
What is your favorite beach?