This is a bold statement.
I didn't make it.
Claims like these typically make me skeptical… but I make an exception when it's made by a Greek food blogger.  After reading her recipe below you will be a believer too.  I started drooling at the mere mention of truffles.
I first met Anna at a Food Buzz conference a few years ago.  She immediately impressed me with her height ability to eat copius amounts of hummus #strangebutgood approach to food.  Her blog has been in my Reader Feedly ever since!
---
When she proposed we do a hummus recipe exchange, I was a little nervous. I mean, this IS the lady that dreamed up Peanut Butter Bacon Hummus.   After gathering my balls courage, I finally came up with a recipe for Guacamole Hummus.  It's pretty gosh-darn good if I do say so myself.  Why wouldn't you combine the two best dips ever?!
Note: My recipe includes THE secret for achieving perfectly smooth hummus. 😉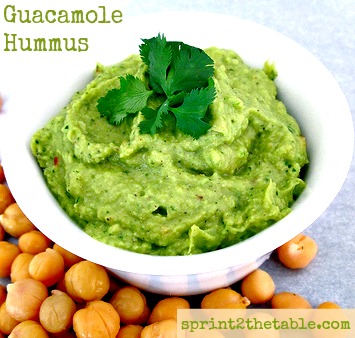 Check out Anna's Luxurious Hummus below, and then hop on over to her blog for my Guacamole Hummus.
---
I first met Laura at a food blogger conference in San Francisco.  Coincidentally it was a conference of hummus, sponsored by hummus giant, Sabra.  The first night of the conference we all got absolutely bombarded with hummus. The grand finale offering was hummus dessert, which the world might not just be ready for yet.  I'll leave this to Laura as a "Strange But Good" challenge.
I'm Anna from Banana Wonder. The six-foot spawn of a Greek mathematician and Californian hippie, I'm fanatical about almond croissants, pretzels, and most importantly, hummus. I am addicted to making and eating hummus!  Ever since I got my first mini food processor five years ago, I have not stopped.  The mash-ups are countless!
On this occasion, I made the most luxurious hummus ever.  It's hummus in a tuxedo and vegan snake-skin boots.  It's got cashew cream, velvety cannellini beans, white truffle extra virgin olive oil and black truffle salt.  Creamy, rich, and downright elegant, this is the treat yo-self hummus.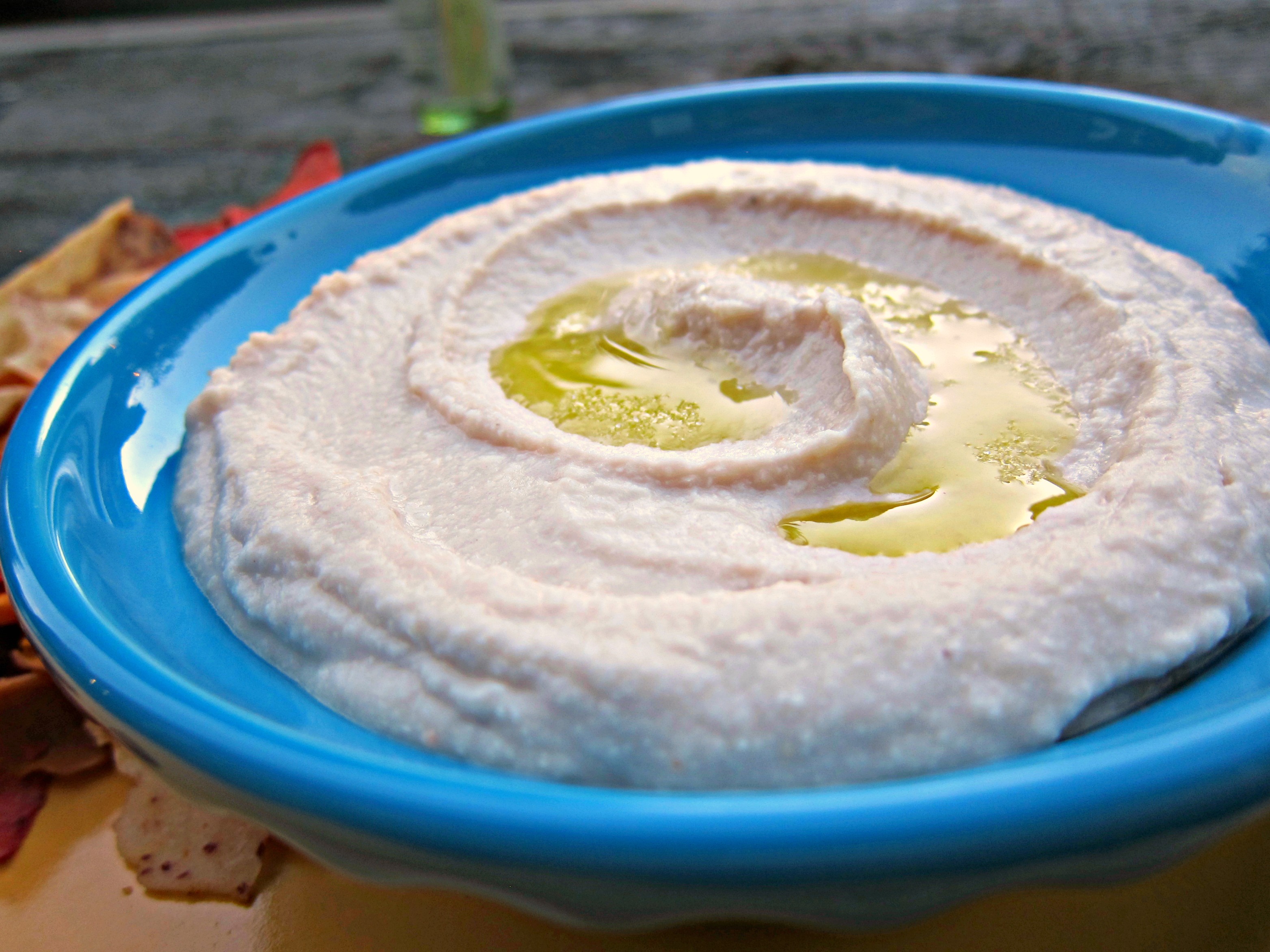 Now, you may be thinking, but hummus is made with chickpeas… ok, ok, so sometimes I blend up other beans with tahini and to me it's still hummus. Feel free to make it with chickpeas.  I do love chickpeas, but I find white beans made an even smoother, creamier dip.
Truffle oil embodies the dip, giving it body and depth.
Truffle salt boosts the above.
Cashew cream. Well, it's kind of like butter…
Peep Laura's Guacamole Hummus over at bananawonder.com!
---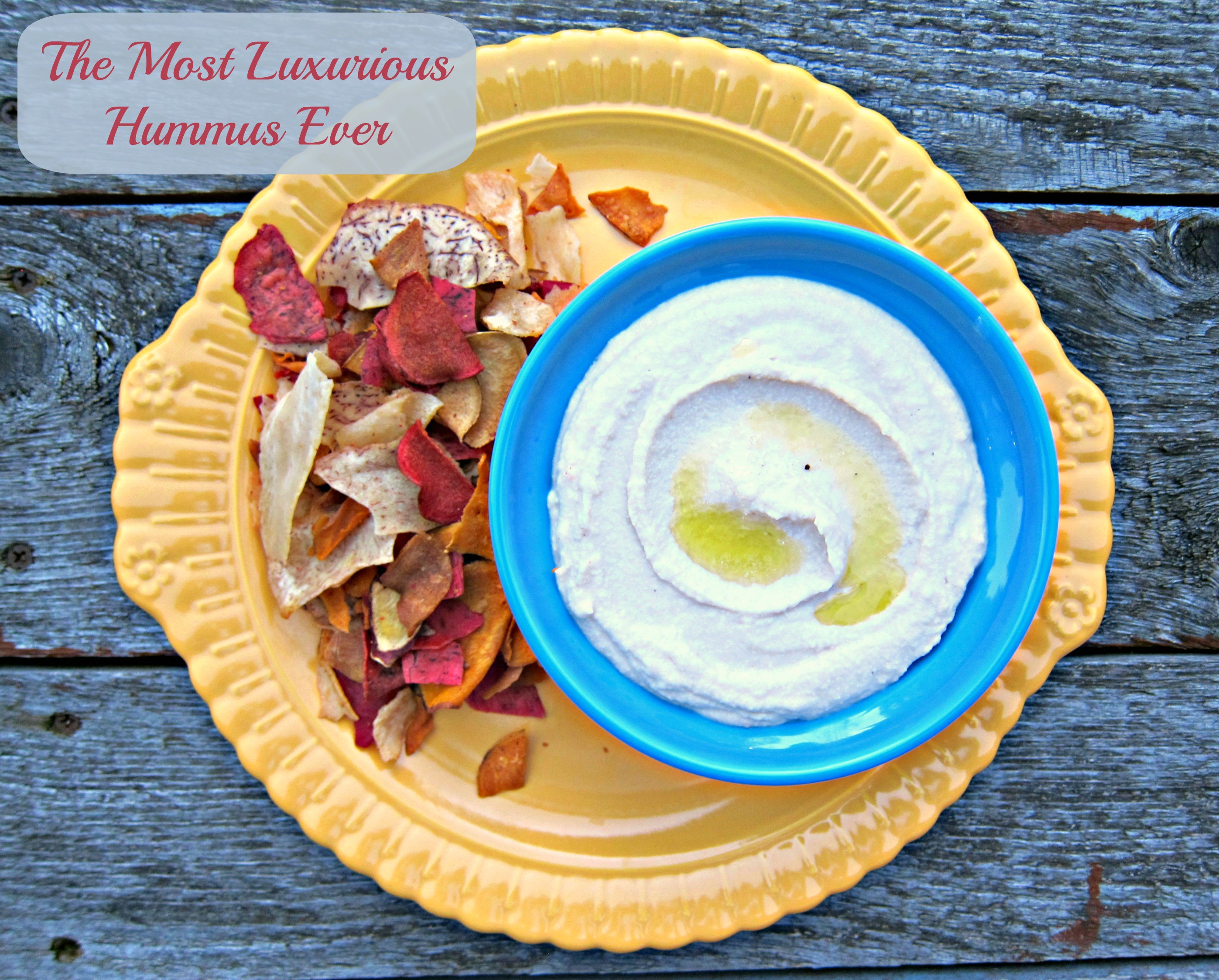 The Most Luxurious Hummus Ever
1 can cannellini beans, drained and rinsed (do not skip the draining and rinsing part or else your hummus will come out like chunky glue)
1/4 C raw cashews
1/4 C warm water
1/2 clove garlic, minced
1 tsp truffle salt
2 T white truffle extra virgin olive oil
1 tsp tahini
dash of rice wine vinegar (totally optional) 
Combine cashews and water, let stand for about 10 minutes. Blend until smooth in a processor, blender, or whatever you emulsify in. 
Add garlic, tahini, olive oil, salt and vinegar and blend until smooth. 
Whirl in the beans until smooth. 
Finish with extra cashews and olive oil if you choose. 
***
I emailed Anna as soon as I read this to complain that I'm out of truffle oil.  Looks like a trip to Whole Paycheck is in my future…
What is your favor hummus flavor?
Do you like to make your own hummus or prefer the store-bought?