I love to cook.
I also really love to grocery shop.
My passion for shopping has kept me from trying most meal delivery services.  However… I couldn't pass up a chance to try out Terra's Kitchen healthy meal delivery.
FYI:  "Terra" refers to the Earth, not a person.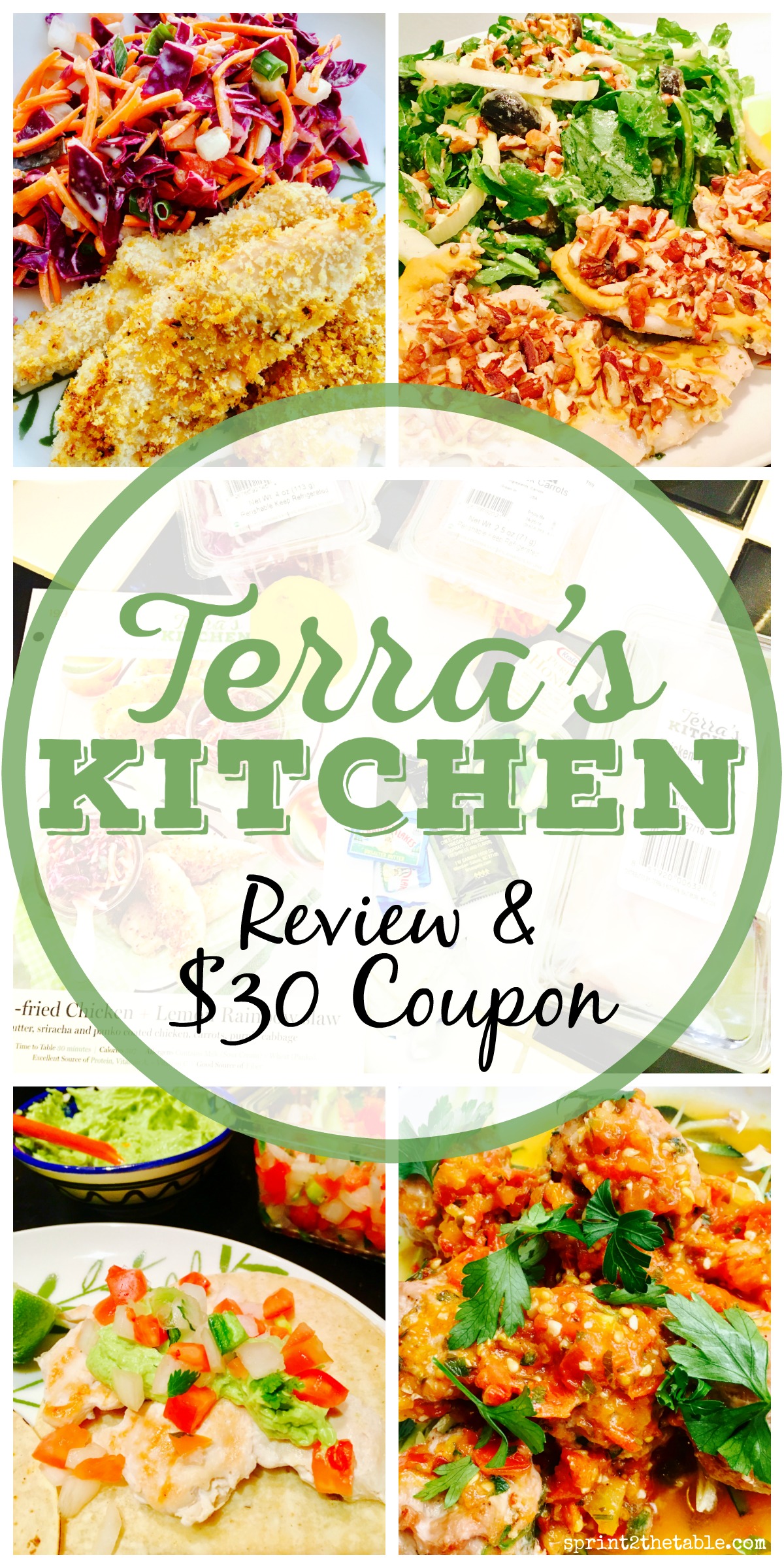 Terra's makes an effort to source organic, non-GMO ingredients.  (Yes, I did thoroughly inspect their options before considering even a free trial.)
One look at their recipes and I was hooked.  There are a huge variety of meals to choose from – literally something to fit any dietary need or lifestyle.  You can even sort by low-calorie, Paleo, gluten-free, or vegetarian options!
The climate controlled shipping container impressed me as well.  Vegas and I both explored the shelves of ingredients with our mouths agape.   Even more impressive – it's eco-friendly and reusable!  After unpacking your food, all you have to do is peel off the shipping label to reveal a pre-paid return label and place the vessel back outside to be picked up the next day.
Back to my penchant for grocery shopping.  I absolutely never use meal or grocery delivery sevrices because I am super picky about my produce and meat.  I like to be sure everything is fresh and to my liking.
The ingredients we received from Terra's were cool and looked just as fresh as items I'd pick for myself at my local grocery store!  Even better – all of the ingredients were portioned out and pre-chopped.  My knife skills are terrible, so this is key.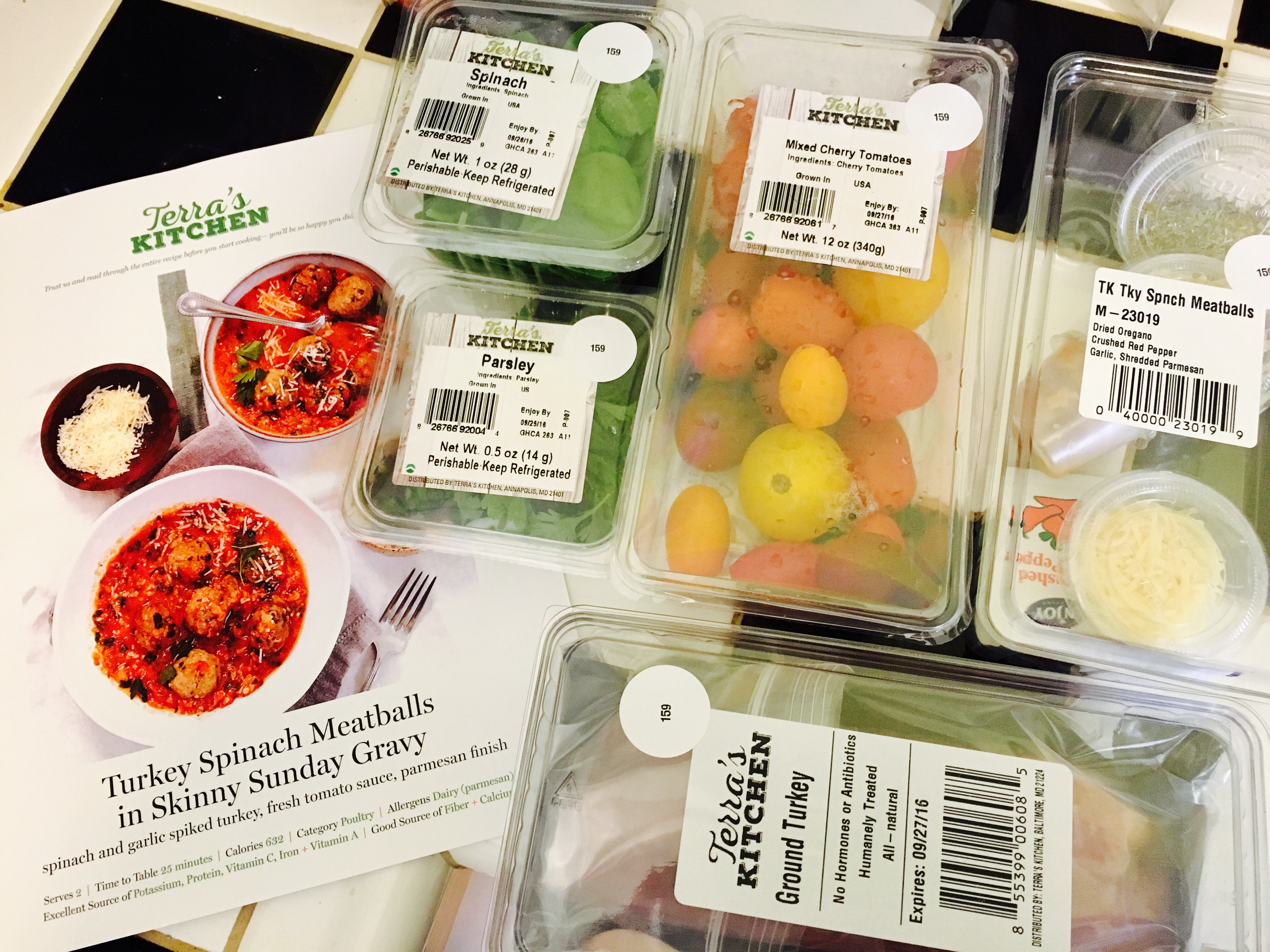 Our order included four meals.  I selected mostly lower calorie, or gluten-free meals because we were trying to take it easy before leaving for pasta heaven (a.k.a. Italy).  It was fantastic timing since we'd just returned from another tip and didn't have much or anything in the fridge.
The recipes we received were quick, easy, and fun to make!  Despite being a pretty avid cook, I got a lot of ideas from these recipes.  For example, blending goat cheese and avocado. DE. LICIOUS.
Did I mention the meals were quick?!  I literally timed each one of these; I made them in less than 25 minutes.  Having all the ingredients pre-portioned and prepped is a HUGE time saver.
The above tacos were made in a hangry emergency one night.  I timed it; the whole thing took just 18 minutes.
The recipe cards are fantastic too.  They're printed on good-quality paper so you can save them in a binder.  The instructions are clear, and they include wine and beer pairing suggestions!
Even Vegas (who is not a fan of fish) liked this Pecan-Crusted Tilapia with Lemony Fennel-Arugula Salad.  After we had all 4 meals, she said she couldn't choose a favorite!
Terra's Kitchen Coupon Code
If you're interested in learning more about Terra's Kitchen, be sure to check out their website.  Added bonus: using the coupon code SPRINT30 will give you $30 off your first order!
---
Let's not forget the WIAW event!  Don't forget to link up to Jenn's baby over at Arman's today.
Here's what I ate right before flying off to Italy.  It got a little sketchy…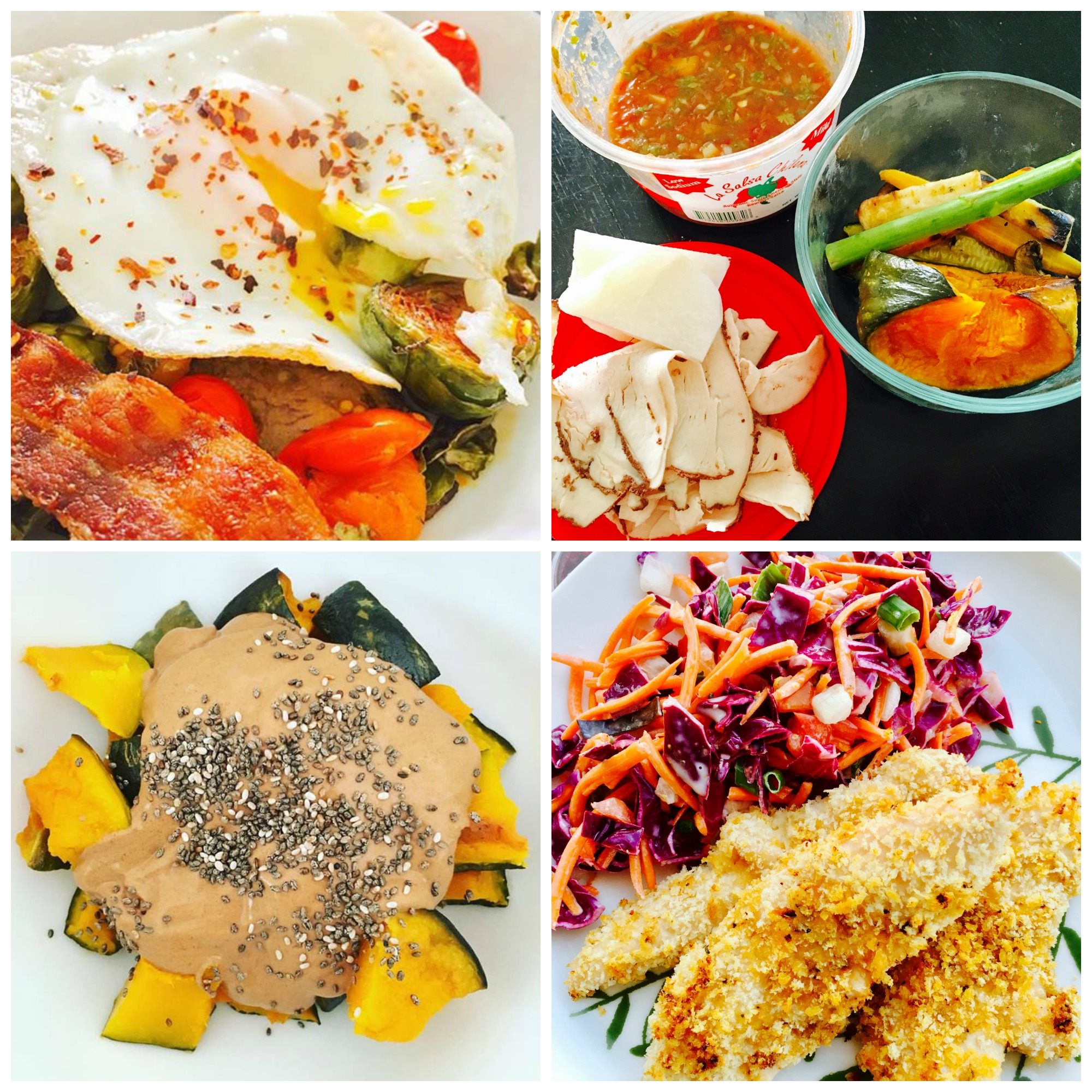 Breakfast: Balsamic roasted Brussels and tomatoes with bacon, then topped with egg and eaten with a side of more bacon.  Because anything topped with egg – breakfast.
Lunch: Lacking groceries, lunch was random… turkey, salsa, and left over veggies.
Snack: Kabocha bowl sauced with a mix of peanut flour and Growing Naturals chocolate rice protein. I added cinnamon, a little vanilla liquid stevia, and almond milk (to thin). Topped with chia seed "sprinkles."
Dinner: Terra's Kitchen saved the day with a delicious, quick meal.  Oven-Fried Chicken and Lemon Rainbow Slaw.  We added some wine. 😉
***
Here's the real proof of how much I loved Terra's – I've already placed my order for when we return from Italy.  It's going to be amazing to come home to healthy, fresh meals!
Have you tried a meal delivery service before?
Have you ever blended avocado and goat cheese?  You must try it!
This is a sponsored conversation written by me on behalf of Terra's Kitchen. The opinions and text are all mine.