I've been married two whole years. 
Who knew THAT would ever happen?!
One day I'll learn to never say never.  Remember that time I said I'd never get married… yeah…
As of Monday I've been married for 2 years.  Now I have a tattoo to prove it.  Sorry mom.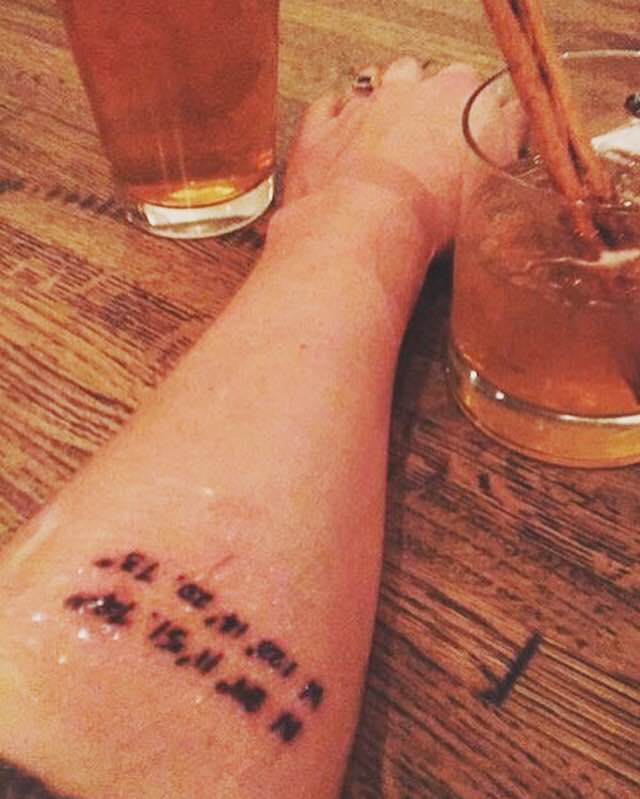 Vegas and I eloped to Lake Tahoe.  We got married in front of two of our best friends in a teeny chapel in Squaw Valley.  To celebrate on our anniversary, we each got a tattoo with the coordinates of that chapel.  Mine is in her handwriting, hers is in mine.
This is slightly less redneck than tattooing our names, right?  HA!
Since we were married in Tahoe, we also vowed to spend every anniversary in the mountains.  This year we spent it in Breckenridge with Heather and Kirk and a giant bottle of bubbly.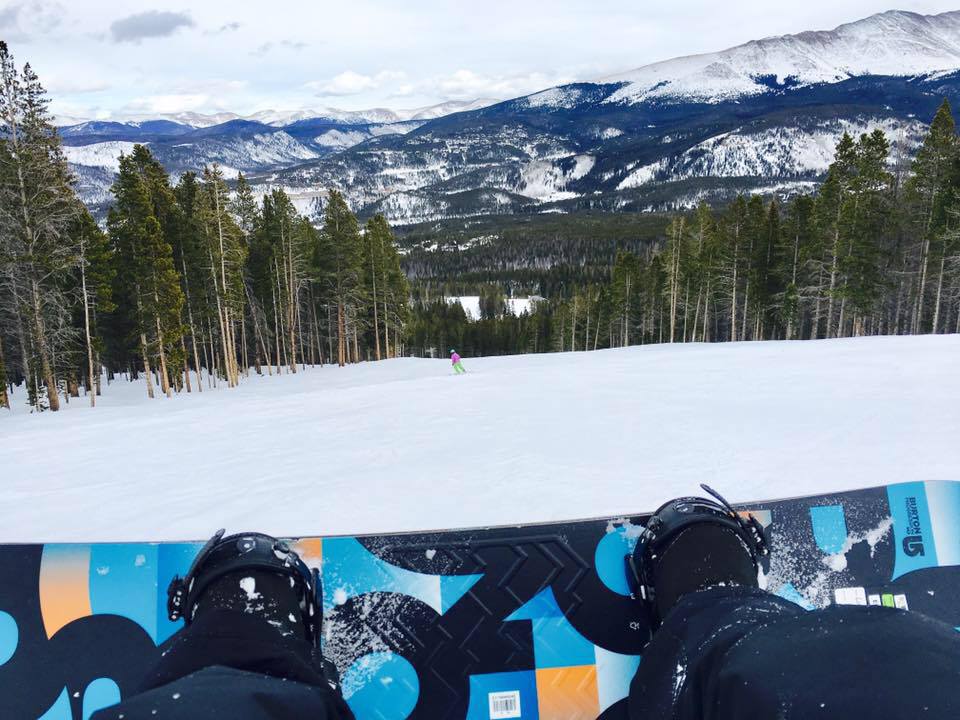 I'm actually starting to get the hang of this snowboarding thing!  It's still a struggle, but I'm finally to the point where it's fun.  Not as fun as skiing, but I can see how it could be.  Sadly, I think my skiing days are over thanks to the torn ACL.
I grew up skiing, so it's been a tough learning curve.  It's MUCH harder.  That could have something to do with the fact that I'm learning this at age 33, not 6.  Doh.
---
Read on for my day of anniversary eats, and be sure to link up to Jenn's WIAW baby at Arman's today!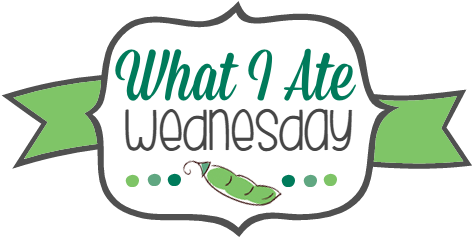 ---
Breakfast:
The usual morning cocktail followed by my vitamin gummies.  Yes, we travel with BCAAs and AVC to make the cocktail.  Vegas actually requests it!
We've been waking up a little late in vacation, so breakfast is a Quest bar.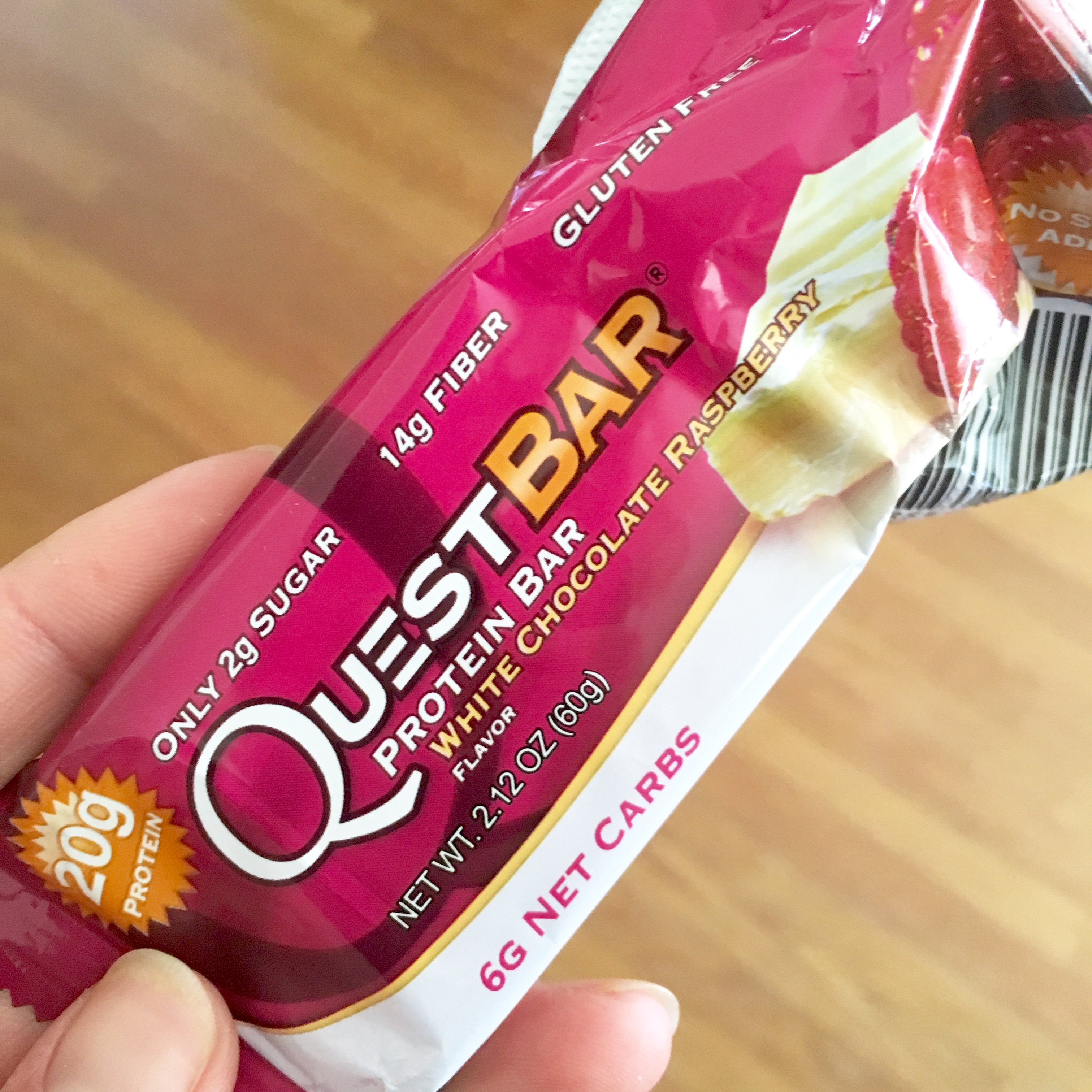 Lunch:
Eating on the mountain kind of sucks.  It's $15 for a burrito bowl.  WTF?!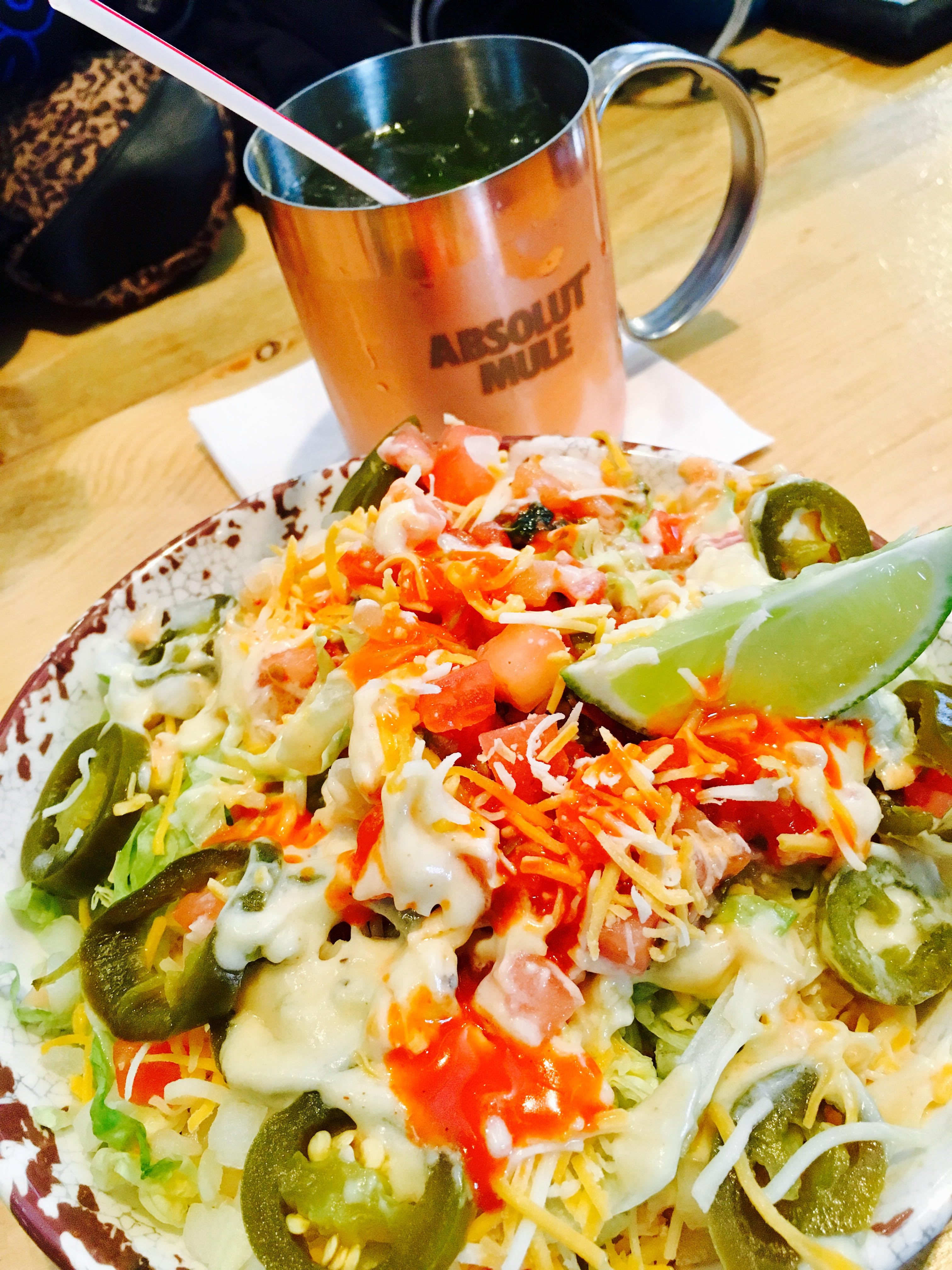 Drinking on the mountain is decidedly more fun.  It's $16 for two drinks, which I find to be more reasonable.
Something about a bourbon mule makes snowboarding easier…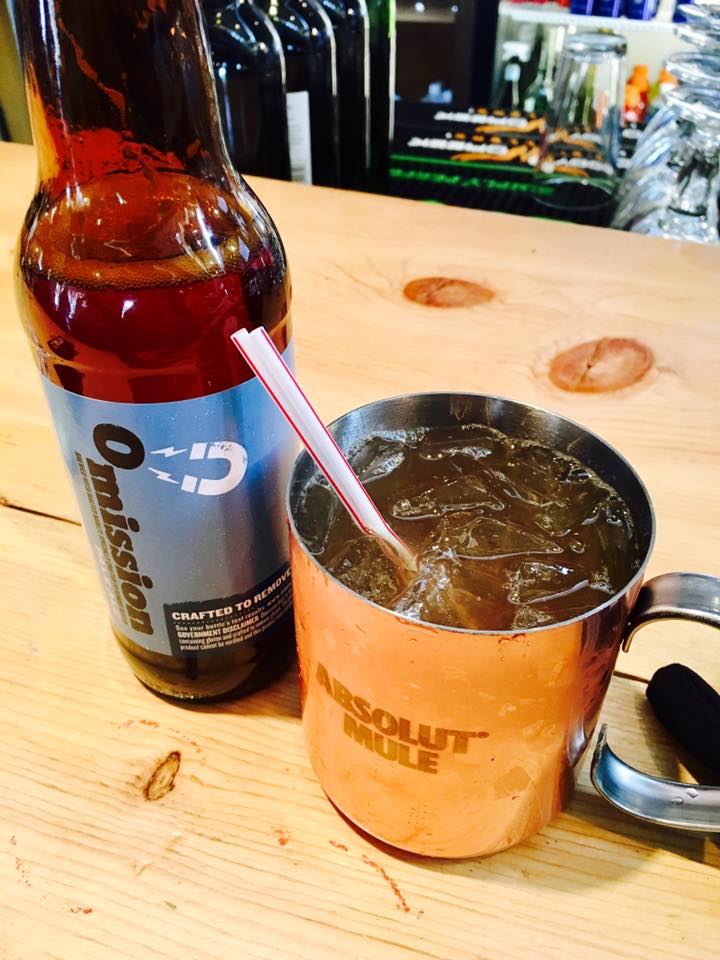 Dinner:
You've already seen our pre-dinner/post-tattoo drinks.  After enjoying a cocktail we moseyed down to one of my favorite restaurants in Breckenridge: Ember.
They have a fun menu full of things even my crazy mind wouldn't think of!  For instance, Vegas' appetizer.  It is called the Redneck Salad and consists of "fancy weeds, hillbilly caviar, duck tenderloin corn dawg, and frozen bacon ranch."
My app was three Pheasant Tacos with cranberry lentils, leek jam, and Grand Marnier goat cheese.  That goat cheese was just as amazing as it sounds!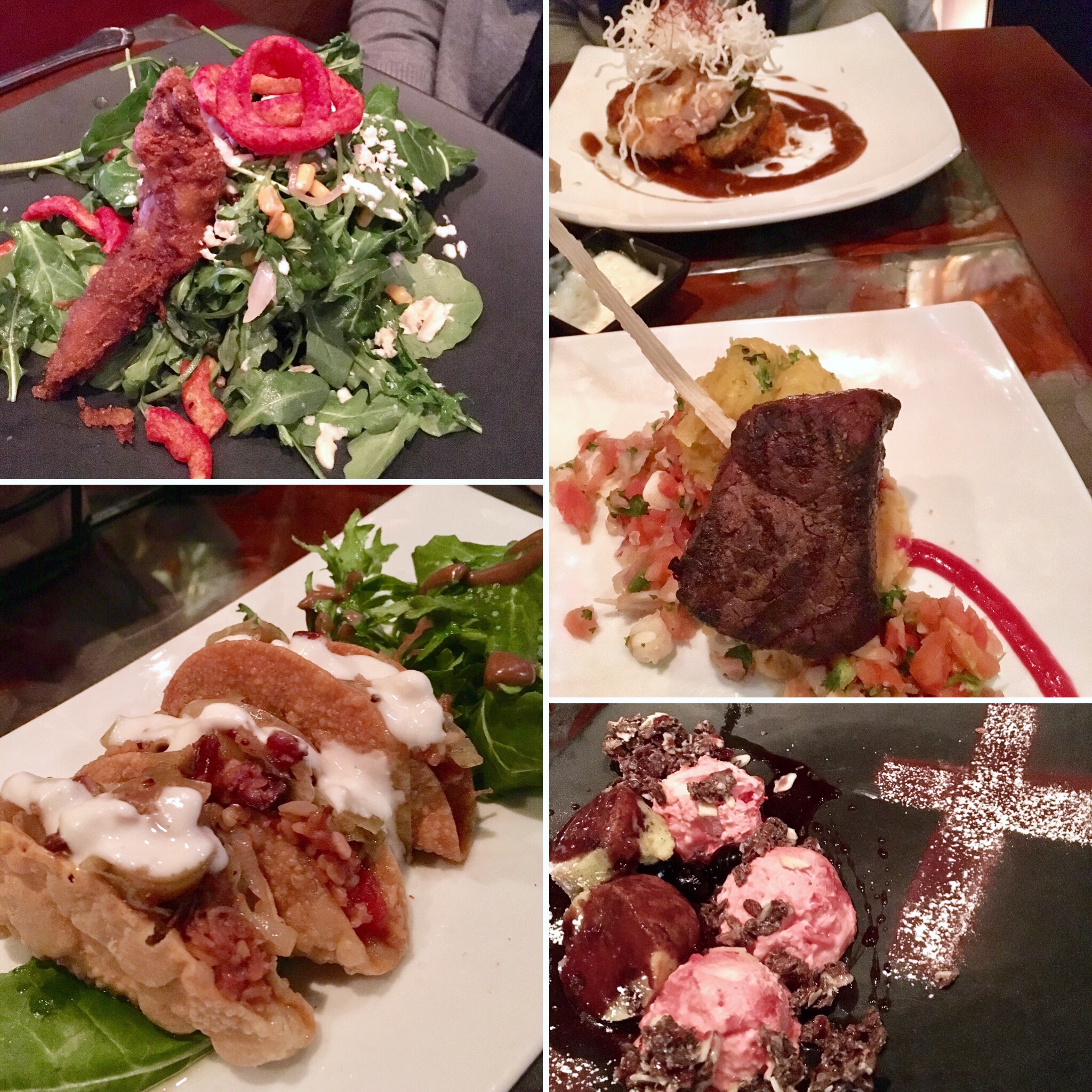 For my entree, I had Venison Tenderloin with guajillo mash, hominy pico de gallo, spaghetti squash, prickly pear bbq sauce.  The tenderloin was fantastic – it was so beefy you might mistake it for a steak!
Vegas won the entree round though.  She ordered the Chicken.  Chicken is usually a boring order… not the case here!  It was rolled around a mint and crab stuffing and included green chile pancakes, bok choy, house made kimchi, and a black soybean-garlic sauce.  Total explosion of flavor.  However, it was more salt than I think I've eaten in a year and I spent half the night chugging water.
Dessert, while possibly sacrilegious, was amazing.  Vegas took a bite and laughed.  It's called the Chocolate Jesus.  The mint angel cake was downright spiritual with it's port wine-toffee sauce.  Not to mention the spiked cherries and blood orange mousse.  The cocoa krispy almond thorns that flanked the dish were basically a cocoa rice krispy treat… that is just as fabulous as it sounds.
And then we waddled walked back to the hotel like happy fat kids.
***
Today we're in Vegas.  Because we don't know when to quit.  Really though, this is work-related.
Are you a skier or a snowboarder?  Or do you think it's nuts to leave the beach?  
Do you have any tattoos?  Tell me the story!