This weekend I needed a break.
I put myself in social media time out.
Sometimes I get burnt out of it all.  I do social media work as a business as well as for my blog, and sometimes I just need to step away.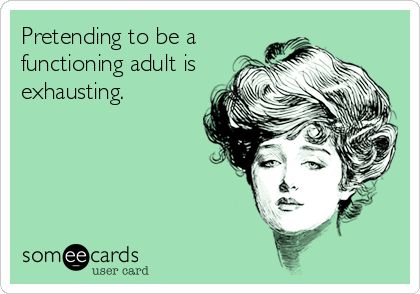 We took off for Atlanta to surprise some friends and to see my mom.  It was a fun trip – lots of good food, catching up with my mom, and even getting a couple of workouts in!  Of course, Vegas caught a bug… but she's bouncing back now!
Having been back in town only two days, we've still managed to do a lot.  I've done a couple of really good workouts, gotten back into a work groove, and even got in to my acupuncturist after wayyyyy too long.  It's amazing how good it feels to get stuck with needles.
Anyway, here's what we managed to chow down on without going to the grocery store.
Breakfast:
The usual morning cocktail, followed by my vitamin gummies and coffee.
Breakfast was tomatoes with cottage cheese, farmers market bread (from the freezer), and eggs with scallions.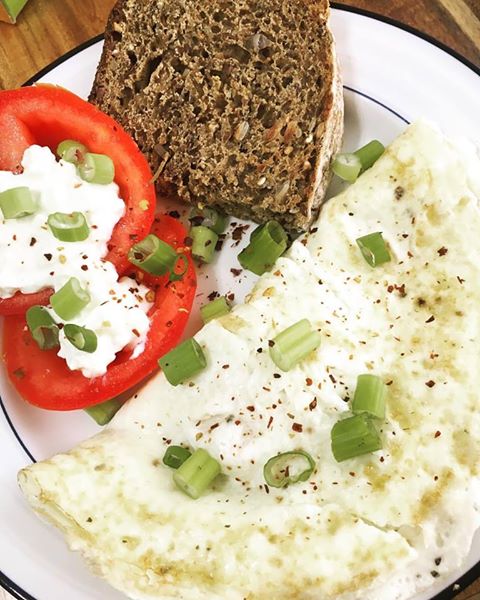 Lunch:
I had a bowl of cottage cheese, that I didn't picture.  It was boring anyway.  My balls were fun though!  #TWSS
Dinner:
This was one epic evening.  We went to our favorite neighborhood sushi spot, Adzuki, and had a FEAST.  You can scroll through the pics of the full meal on Instagram, but this was my favorite part:
My other favorite part was dessert.  I never really like desserts at Asian spots, so we headed down the street to Banker's Hill Bar & Restaurant for a sweet bite and a nightcap.
This place also has an amazing burger, FYI.
Anyway, we ended the day with a bang because starting today we're cleaning up our act.  Eating clean, organic foods… and no drinking.  Shocker, I know.  Wish us luck.
---
Make sure to link up to Jenn's WIAW baby right here today!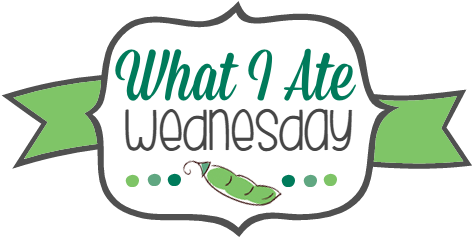 ***
I'm actually excited to write our menu for the next few days and get to the grocery store… this diet clean up has been a long time coming!
Do you ever have to take a step back from social media?  
Have you ever had acupuncture?  I swear it works!