Working out in the morning is overrated.
That's right.  I said it.
There are far too many posts out there touting the benefits of working out early in the morning.  Tips for becoming a morning person.  How to fit in 30 minutes before dawn even shows it's ass crack.
Screw that!  I'm not a morning person and I don't want to be.  If I do go "early," it's at 930am and I'm not happy about it.  I prefer to workout midday or at night, and I'm not sorry about it.  Sleeping in is marvelous.
Here are my reasons for NOT waking up early to workout.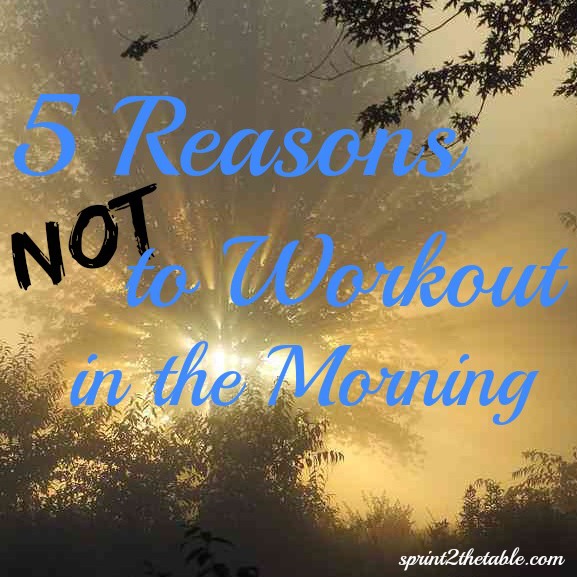 …