Is it cold where you are?
Because hell froze over.
While I love to cook, I'm not especially crafty.  I even have a Pinterest board titled Stuff I'll Never Make.  Maybe it's the wine holiday spirit, but I decided to take the plunge with an appropriately-themed wreath.  (The theme here is wine.)  
Yes, I finally did something with the bazillion wine corks we've been collecting.  It really wasn't difficult and I'm so happy with how it turned out.  All that hard work drinking wine paid off!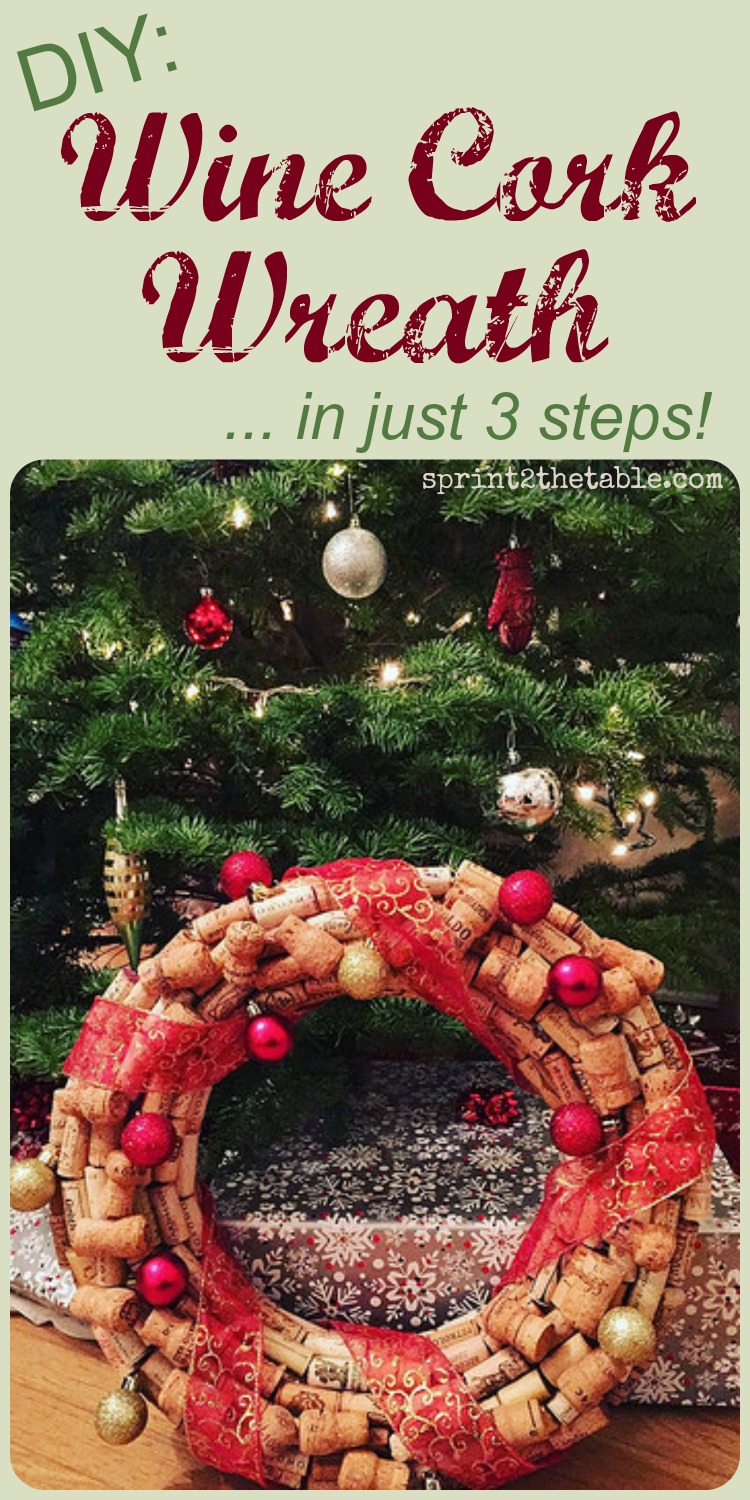 …