My office is a bar.
A snack bar.  The brewery is next door.
Eating healthy on the job doesn't have to be hard… or boring! I keep my office stocked with a few things that can accent any meal I bring (or buy, in an emergency).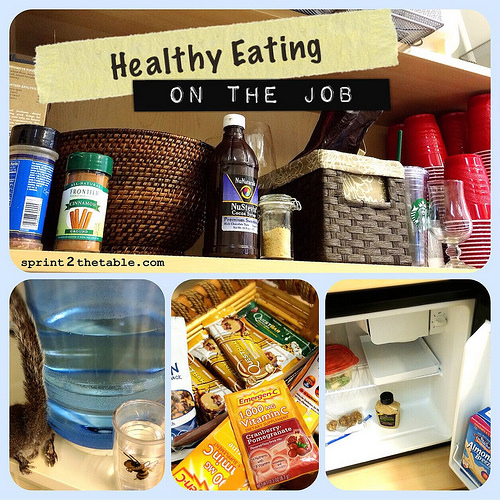 Flavor Shelf – red pepper flakes, cinnamon, NuNaturals cocoa syrup, nutritional yeast, coffee, and solo cups.  (The cups are my boss' – I keep my Georgia Tech Tervis on hand.)
Water – I drink at least a gallon a day
Snack Basket – stuffed with Quest bars (got the boss hooked), roasted chickpeas, jerky, and EmergenC
Fridge – tupperware meals from home, mustard, more of the Oatmeal Cookie Protein Balls, and almond milk*
Other things I keep around: nut butter, hot sauce, rice cakes, and an "emergency" frozen meal.
*The coffee is a great pick-me-up treat when combined with the chocolate syrup, cinnamon, and almond milk!
---
This WIAW is my version of fast food.  I meal prepped on Sunday.  Since I couldn't stand very long on my blackened ankle, I knocked it out quick and easy. #twss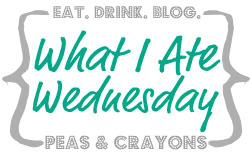 Read on for my eats, and then check out Jenn's blog for everyone else's delicious creations!…