The only reason I like winter is the fact that I get to wear boots.
And snow, but we don't get much of that in Georgia.
But, it does get cold!  When I wanted to get outdoors during our first cold snap, I was really happy to have my Sugar Bowl boots from Ahnu!  Unbelievably, my feet stayed toasty – that never happens.  In fact, I have Raynaud's Disease; usually my toes and fingers are so cold they turn white and go numb!  While my fingers did turn white, my feet were actually warm!
I was also pleased with the look.  Black and blue are my favorite colors.  The laces in the front are stylin', but not at the expense of function.  These boots have side zips so you don't need to spend 20 minutes tugging them on and readjusting them.  I'll be taking these to Lake Tahoe in a few weeks!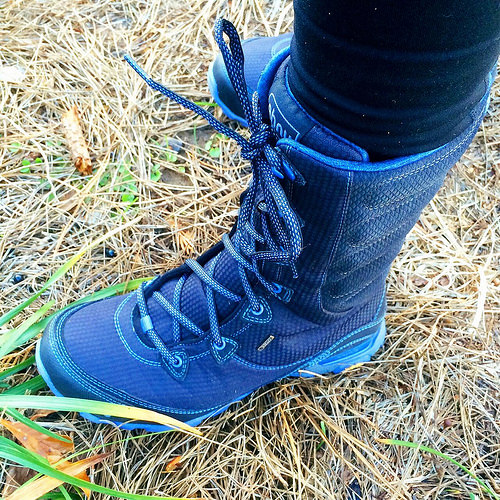 …