There is a distinct crispness in the air.
Before the sun comes up… after that… hey, we are in the South.
Fall is one of my favorite seasons.   The colors, the refreshing coolness… and the food!  Everyone goes pumpkin crazy, but one of the best things out of Georgia in the fall is apples.
We make the requisite pies, doughnuts, compotes, cider, and various other treats, but I like to use them in savory dishes.  They add a great texture and a strange (but good) shot of sweetness to dinner salads.  I've been known to make them just for snacks.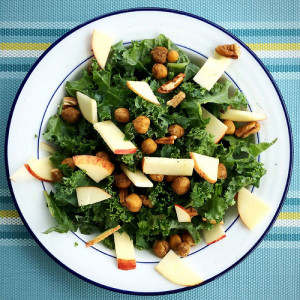 …