I've always wanted to go to Asia.
I mean… I love their food…
Thai food has been on the brain lately.  Vegas and I found a great local Thai spot and it has started a constant craving.  And now that k.d. lang song is stuck in my head.  You're welcome.
This slow cooker Pumpkin Chicken Curry started out with Thai intentions, but I think it ended up more Indian.  Not that I really cared.  The pumpkin may sound like a strange twist, but it added to the creamy good-ness.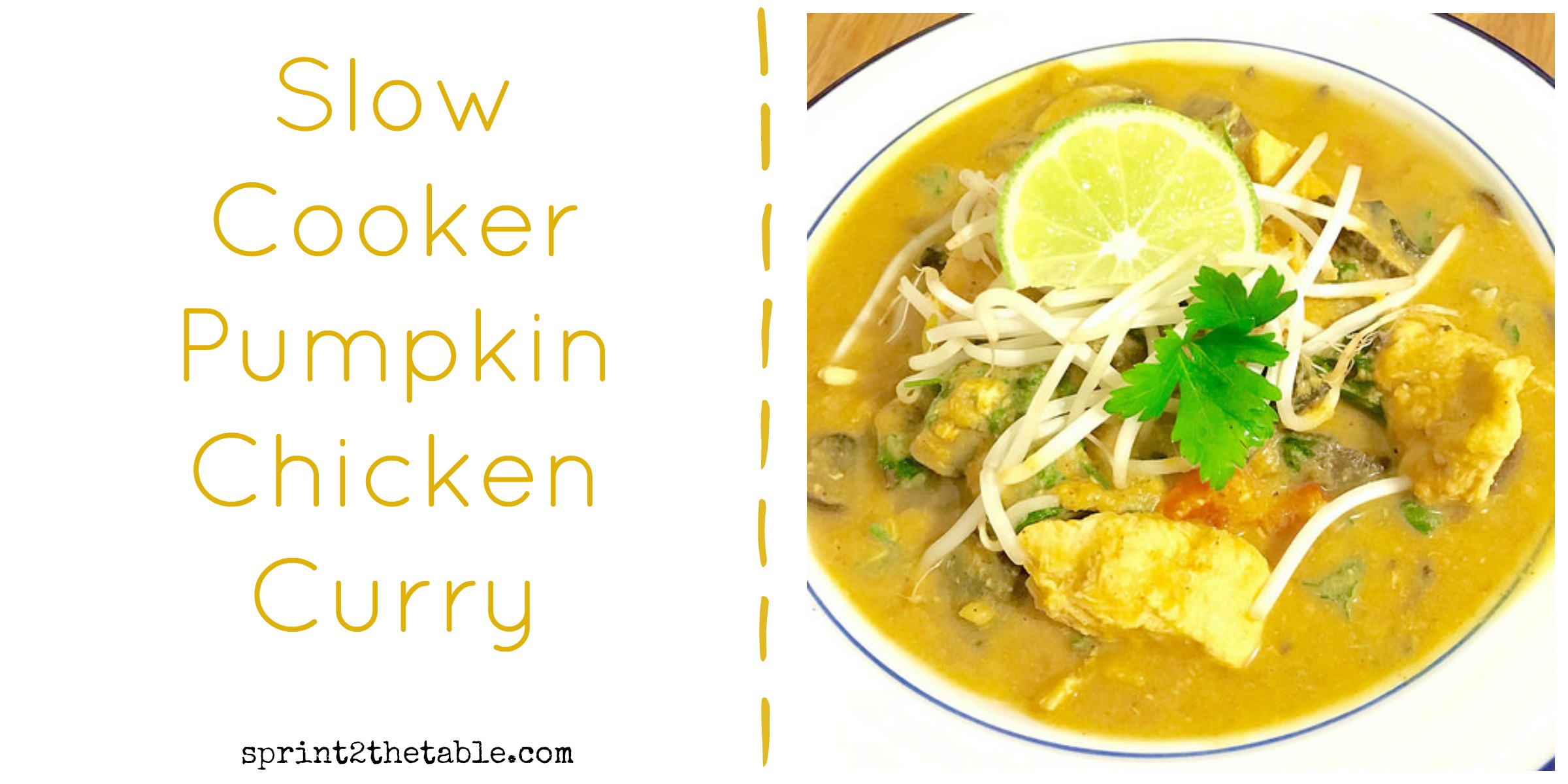 …