It takes a lot to shock me.
Even more than it takes to offend me.
When I wrote Monday's post, I fully expected to get some hater comments.  When the opposite thing happened… I was blown away.  Not only did people leave a ton of comments, but they said nice things or even agreed!  In fact, I think people were more offended by the fact that I don't like dogs than by my disinterest in children.
One of my philosophies is to not take myself too seriously.  I love to laugh at situations, stupid stuff other people do, stupid stuff I do (there's a lot)… anything.  I think it's important not to take yourself too seriously.  Robin Williams was a great example of that.  He'd battled demons for a long while, but spent his life making other people laugh.  I have battled with depression.  In fact, many people in my family have wrestled with it.  I bet a lot of you can identify.
It's okay to be sad.  It's okay to ask for help.  And it's okay to make light of the situation.  Laughter is good medicine.  And remember…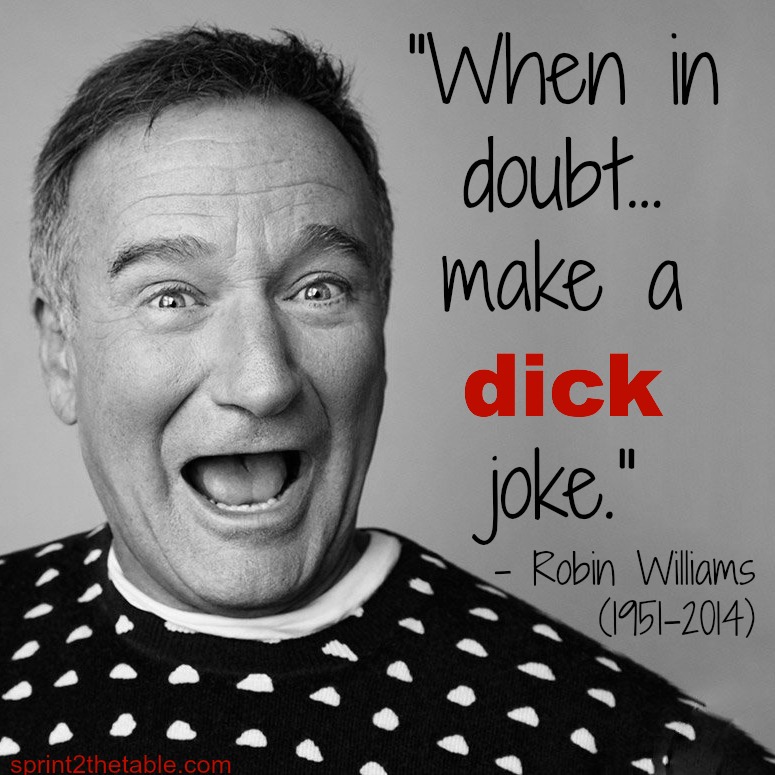 ________________________________________________________________________________________
This WIAW is sort of a mashup of 2 days of food.  I was too busy at work to take many pictures.  Shocking, I know.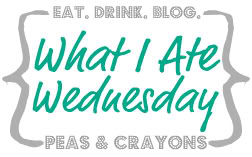 Read on for my eats, and then check out Jenn's blog for everyone else's delicious creations!…