Super Bowl, that is.
Do you know what you're bringing to the par-tay on Sunday?  Dips and finger foods are king on game day, many of which are not exactly health foods.  Even if the party isn't at your house, you can be sure to have a non-fried item or two to munch on if you contribute a clean item or two.
Here are a few game day-worthy ideas:
Indian-Spiced Roasted Chickpeas (They're like bar nuts!)
Baked Rutabaga Fries with Cheesy Vegan Non-Cheese Sauce (This works well with sweet potatoes and parsnips too!)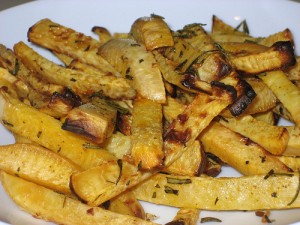 Roasted Red Pepper & Asparagus Mini Quiches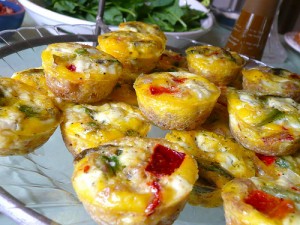 Blue Cheese-Stuffed Black Bean Burgers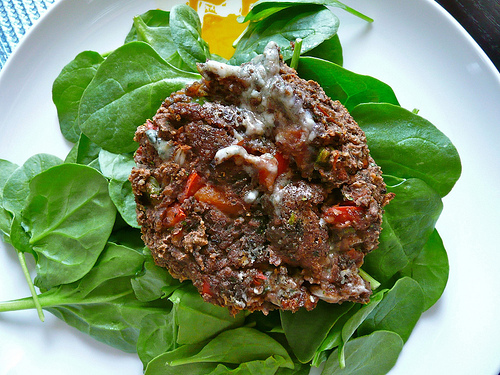 Annnnnd… a dessert.  Not so healthy as yesterday's Chocolate Zucchini Muffins, but OMG they are GOOD…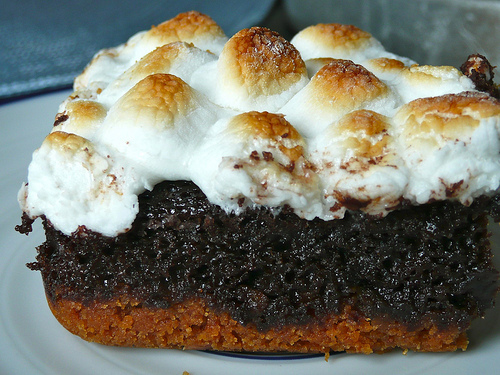 I should admit that I'm only in this thing for the snacks and the commercials.  If you're like me (or not) these snacks won't disappoint!
____________________________________________________________________________________
Now that the football talk is out of the way, it's time for some more orange food.  Seriously – 90% of everything I've eaten this week is orange – Sweet Potato Pie Smoothies, Sweet Potato Fry Nachos, Pumpkin Protein Bars, this soup…
It may be a little early for carrot soup.  The orange would be perfect for Easter!  After making it, I couldn't wait 2 months to share it.
Rich miso with lots of ginger and cumin make this soup something special.  I loved the bold flavors against the sweetness from the carrot.  Add a bit of cinnamon to give it a little more depth and highlight the cumin.
This will be making another appearance for the Easter Bunny.
Like many great recipes, this one is based on a soup by Smitten Kitchen.
___________________________________________________________________________________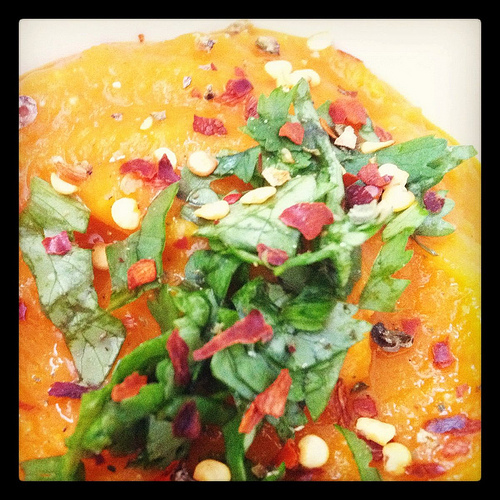 Miso Carrot Soup
1 tsp extra virgin olive oil
1 lb carrots, peeled and thinly sliced
1/2 medium yellow onion, diced
4 garlic cloves, minced or pressed
1 T finely chopped ginger
2 C vegetable broth
2 T white miso paste
1 tsp cumin
1/4 tsp cinnamon
Optional garnish: cilantro, freshly ground pepper, red pepper flakes, squeeze of lime juice
Heat oil in heavy saucepan over medium heat. Add onion, garlic, and ginger, and sauté until onion is beginning to turn translucent (~5 mins). Add carrots and continue to sauté until carrot softens a bit (to a "steamed" softness).  Stir in broth. Cover and simmer, stirring occasionally, until carrots are tender when pierced (~30 mins).
Remove fro heat and puree soup with an immersion blender (or in rounds using a regular blender). In a small bowl, whisk together the miso 1/3 C of the soup.  Stir the mixture back into soup.  Taste the soup and season with cumin and cinnamon.
Ladle into bowls and garnish as desired.  I loved mine with cilantro, freshly ground pepper, red pepper flakes, and a squeeze of fresh lime.
Makes 4 sides or 2 mains.
***
I'm really excited for a certain non-football event this weekend – Lee is hosting an Atlanta bloggers potluck!
What is your favorite food to bring to a party?
What are you doing other than Super Bowl-watching this weekend?