Can I have a Wordless WIAW?
Who am I kidding… I never shut up.
Yesterday I completed San Diego's 5 Peak Challenge.  It was such a beautiful hike; I wish I could just post 20 pictures today!  That's a little boring, I know.  Plus the challenge is a fun background story!
I hiked the first two peaks alone on Tuesday and again on Saturday with friends.  Yesterday I did the final three alone.  Well, alone with the company of a few podcasts.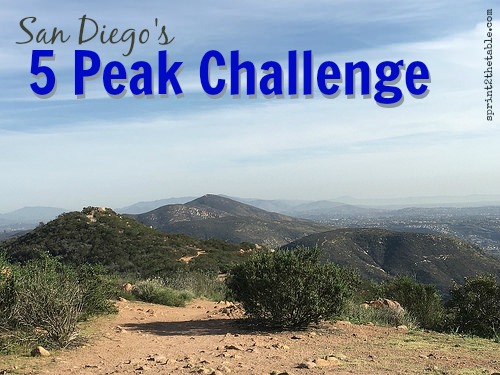 …