It's no secret that I like to have a drink.
Or 5.  But I deserve it this week!
While overindulging isn't the healthiest thing for your body, let's be honest… it happens to the best of us.  I've personally done some research – all for YOU, of course – and have found 10 Hangover Cures that REALLY work.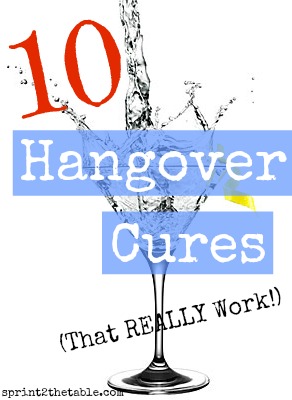 …