Summer is meant for barbecue.
Mostly because it's too hot to use the stove.
Grilling outside means not having to heat up the kitchen, plus you get to enjoy the weather by cooking outside.  Unless you're in one of those crazy hot states (sorry Arizona).  The other bonus is the ease.  You can have a flavorful, healthy dinner with very little clean up.  Yet another reason to love these Blueberry BBQ Pork Skewers.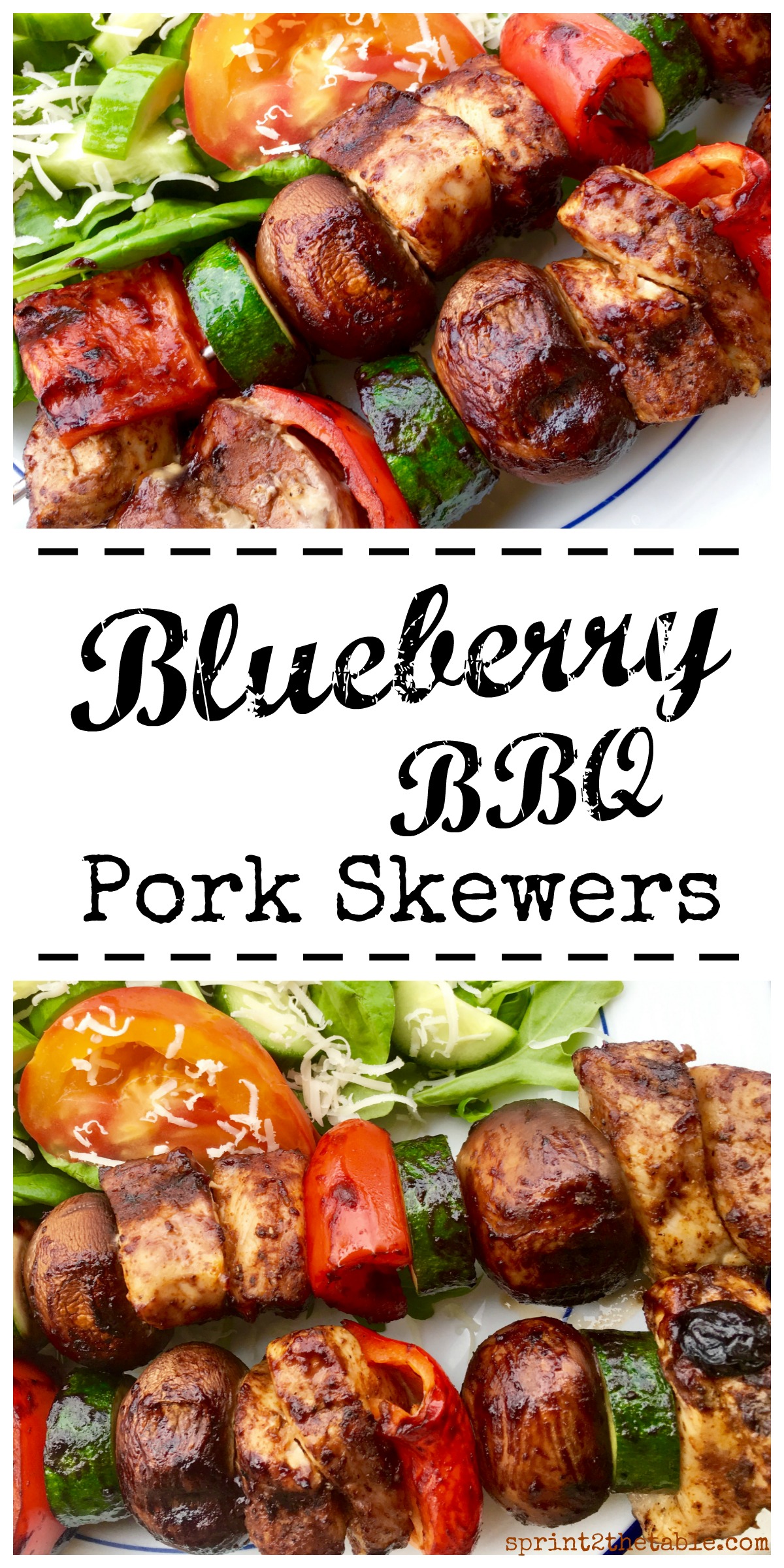 For this easy Blueberry BBQ Pork Skewer recipe, all you need is a one-pot homemade barbecue sauce and a quick session with the grill.  I often order pork dishes with fruit accents during our travels, but for some reason I've never cooked much pork at home.  Don't make my mistake.
…