Coca-Cola is fighting obesity?!
Something feels fishy.
When you make your money by selling sugar… can you really be an anti-obesity voice?
[pullquote align="left|center|right" textalign="left|center|right" width="30%"]"The biggest single source contributor to child and adult obesity in the USA is sugar-sweetened beverages," says Barry Popkin, a nutrition professor at the University of North Carolina-Chapel Hill.[/pullquote]
Monday night Coca-Cola will begin airing a two-minute video on several national cable networks,  It talks about the range of beverages produced by Coca-Cola, and how they voluntarily began offering water, juice, and lower calorie options (let's not talk about the additives in diet drinks…) in schools.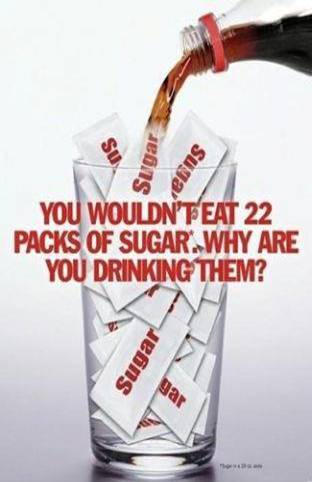 Damage control?  Most certainly.  But should we complain or be happy they are making a positive move, regardless of the motivation?
________________________________________________________________________________________
This WIAW post is terrible.  I admit it.  I'm doing what I can to eat anything at all in order to recover from this stomach bug.  There weren't any real "meals, " so I'm calling them all snacks.
I did eat all of this randomness with blessing from my trainer:
Be sure to click here to head over to Jenn @ Peas and Crayons to get to see everyone else's (more appetizing) meals!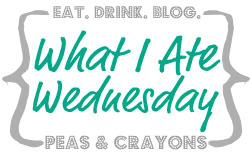 ________________________________________________________________________________________
Snack 1:
I wasn't sure what to expect from my stomach when I woke up, but I figured kombucha green tea and a couple of Go Raw Spirulina Super Chips.
Snack 2:
Crackers stayed down so I decided to move on to bread.  Half an English muffin made by my mom with TONS of peanut butter and some fig jam.  It was the jam.
Snack 3:
I had to go home (Mom's Internet is down = deal breaker), but mom sent me with homemade matzoh ball soup.  I swear this is the perfect sick food.
Mom makes the best matzoh ever.  And we're not Jewish.
I chased that with a Lemon-Ginger Kombucha.  Reed's was a new brand to me.  I liked it, but Buchi Fire remains my #1.
Snack 4:
Right before my next feeding, I got an email from my concierge that a package had arrived.  My iHerb delivery!!!  I shuffled down to collect it, and made snack #2 with some of its contents.
Peanut flour
Growing Naturals' Chocolate Protein Powder (SO good!)
CarbRite bars
Collagen
Probiotics
Resveratrol (antioxidant… and "supposedly" anti-aging)
Creatine (I'm going to try it… stand by)
If you haven't tried peanut flour or the Growing Natural's rice protein yet, I highly recommend both!  Use code USO924 for $5-10 off your order.
The thing about being sick is that you end up carb-loading.  I needed some green and protein to help me heal!  A green smoothie bowl with my replenished protein powder was in order.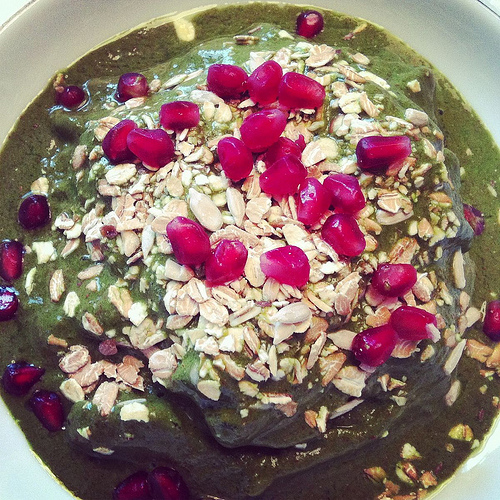 Healing Green Smoothie
2 C raw spinach
1 scoop chocolate protein powder
1/2 banana
1/2 in piece fresh ginger
1 stick fresh cinnamon (or 1/2 tsp ground)
Pinch of Guar Gum
Ice + water, to taste
Toppings: pomegranate arils and oats
I put it all in the Vitamix and let it run until I had "ice cream."
FYI: banana and ginger are both tummy-soothers, cinnamon is anti-bacterial, and pomegranates are antioxidents!
Snack 5:
Anything involving peanut butter sounded good to me today.  Apples are good for the tummy.  Naturally I needed to have both.
Mom had been telling me to eat Greek yogurt for the probiotics… that sour-ish taste didn't appeal to me, but I finally found a way I could do it: Apples and zucchini with Peanut Yogurt Dip.
Peanut Yogurt Dip
1/4 C Greek yogurt
2 T peanut flour
3-4 drops liquid Stevia
Unsweetened almond milk (to desired consistency, ~2 T)
Meal 6:
I don't know why this sounded good, but I wanted something chocolate.  I mixed up the dregs of a cottage cheese container with 1/2 scoop of my chocolate protein powder and some almond milk.  Then I crushed a rogue bag of airplane pretzels on top.  Tasty.
***
The protein count for the day: I have NO idea.
Don't forget to join the Strange But Good link up this Friday!!! 🙂
What do you think about Coke's anti-obesity ads?
What is your comfort food when you have a tummy thing?