The best part about blogging is the friends you make.
Some of my "real life" best friends are bloggers.
This weekend I got to see two of them – Lucie and Meghan! Lucie was making a pit stop at Meghan's on her way back to Switzerland, so I decided to hop over to Cleveland to crash that party.
Really I just wanted to meet this munchkin: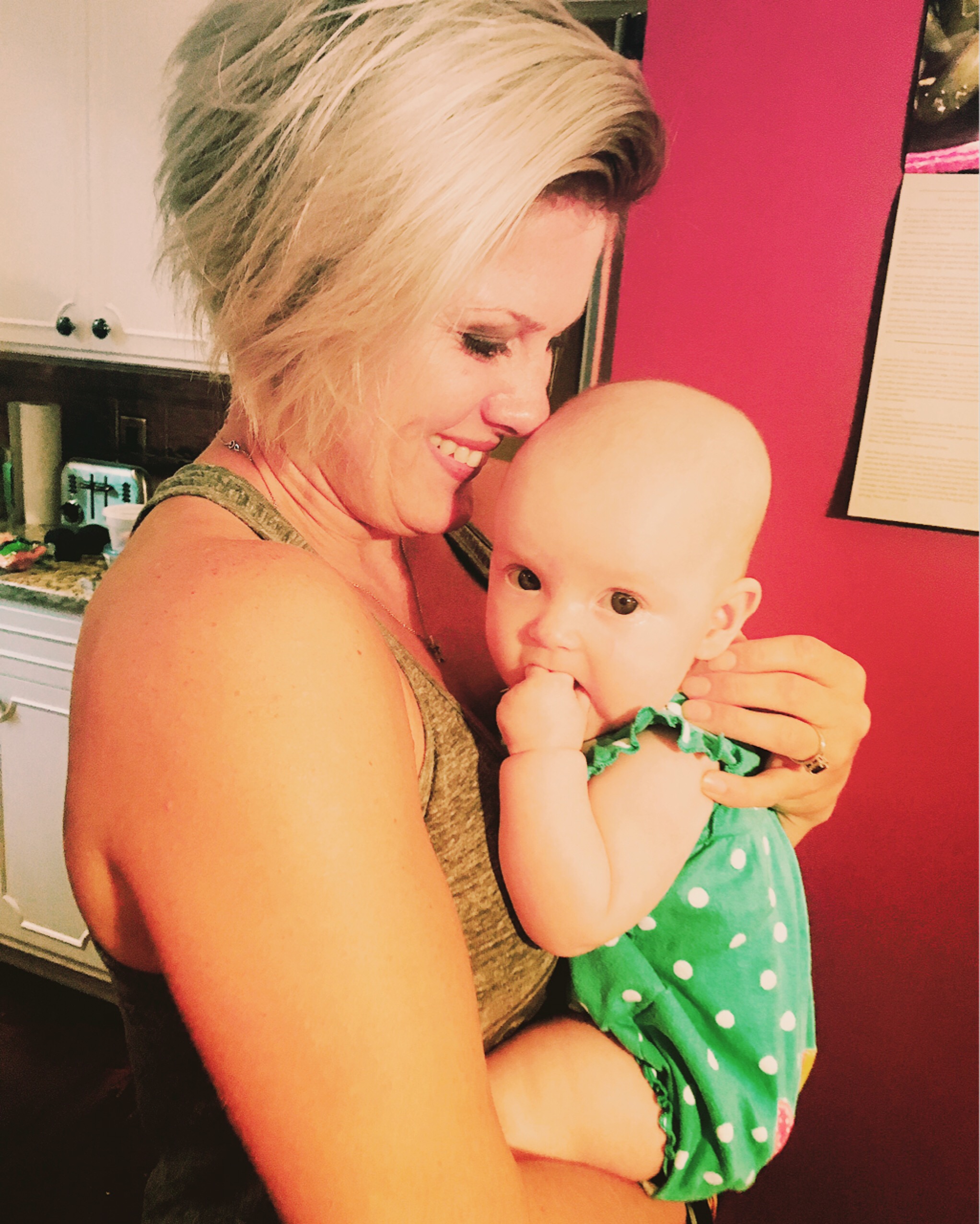 …